Thalassery Kozhi Curry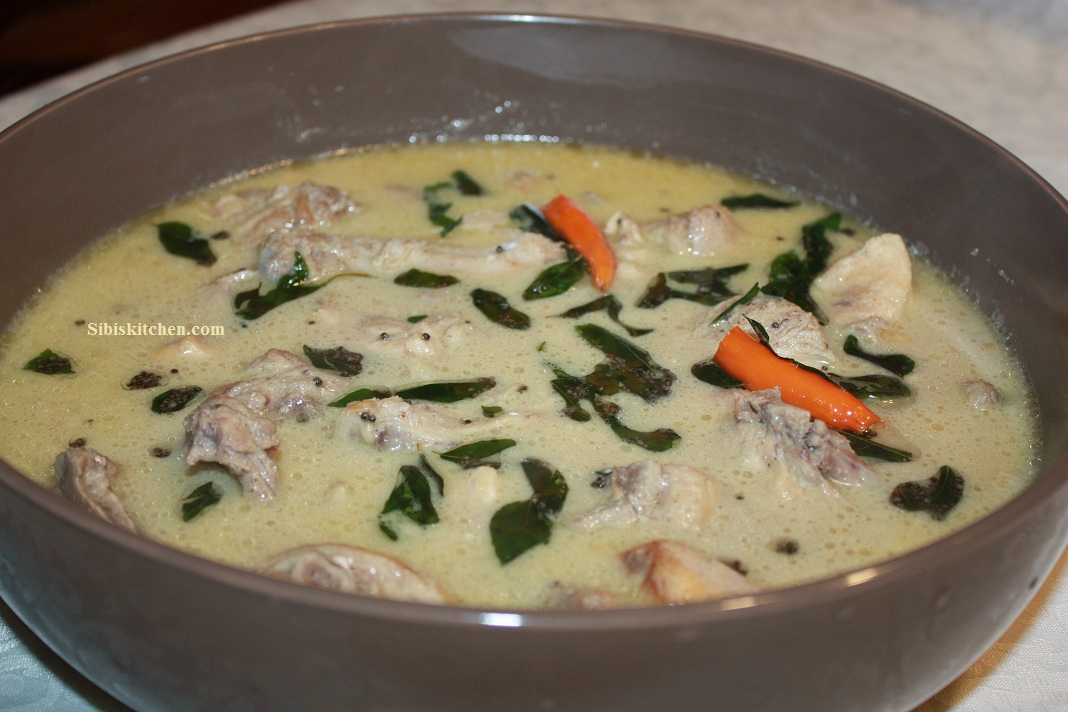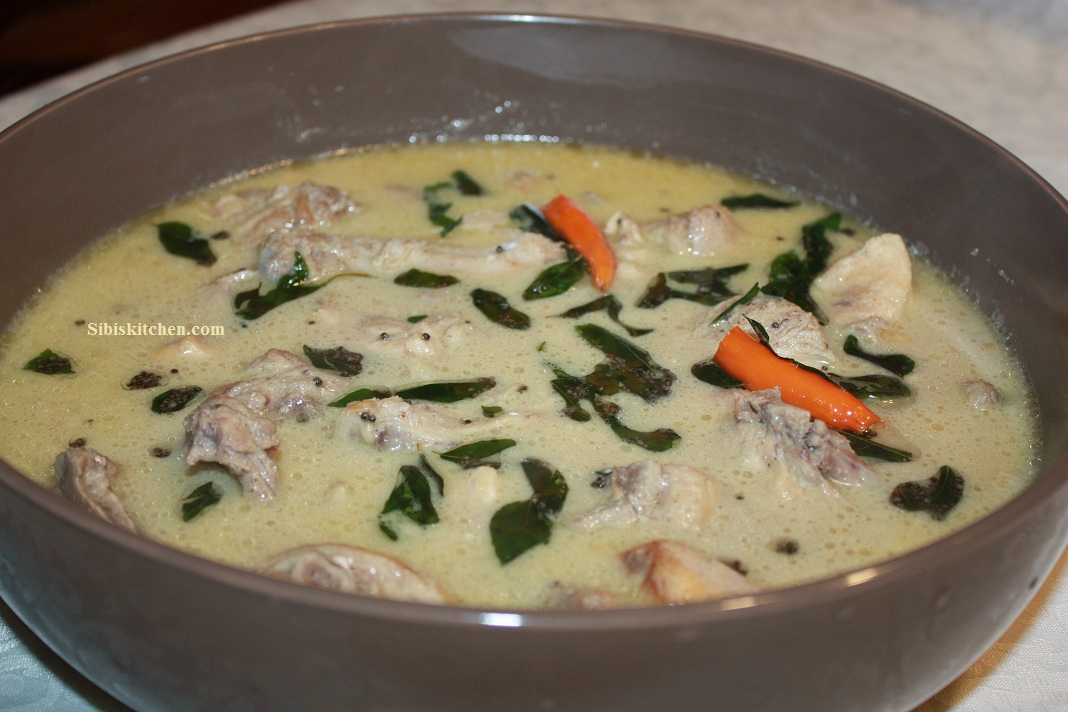 Comments: 2
Tags:
malabar recipe
,
thalassery white chicken curry
Can you imagine a Kozhi curry without turmeric powder, coriander powder, chilli powder and garam masala? Try it out with Idiayappam,Appam or Bread.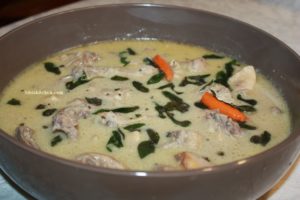 Ingredients
Chicken 1Kg
Grated coconut 1 No
Shallots chopped 1/2 cup
Ginger chopped 1 Tbsp
Garlic chopped 1 Tbsp
Curry leaves 2 sprigs
Fennel seeds 1 tsp
Mustard seeds 1 tsp
Red chillies few pieces
Green chillies chopped 3 to 5
Coconut oil(best option)
Salt to taste
Method
1.Heat oil in a pan.
2.Add chopped garlic, ginger,green chillies and shallots one at a time and saute
3.Add the grated coconut and fennel seeds. Fry till it turns brown.
4.Remove the coconut mixture from heat,let it cool to room temperature.
5.Grind the coconut mixture to a fine paste.
6.Heat 3 tsp of oil and shallow fry chicken pieces. Then add the ground paste and salt and let it cook for about 20 to 30 minutes.
7.In a small kadai, heat oil, splutter mustard seeds and then add red chillies and curry leaves and pour it over the chicken gravy.
8.Enjoy with Idiayappam, Appam or Bread.