Ethapazha Curry / Kaayi Curry/ Sweet plantain curry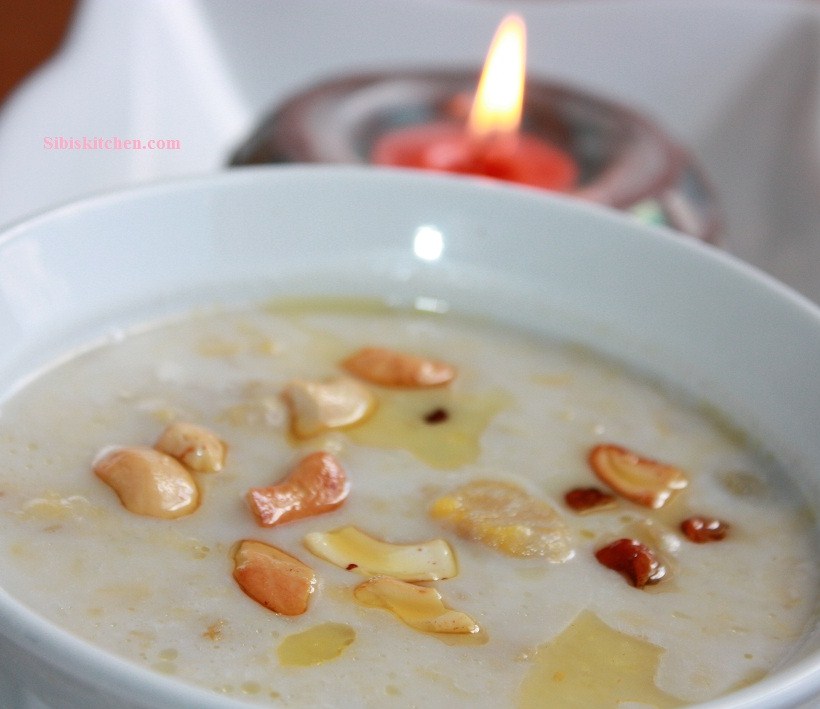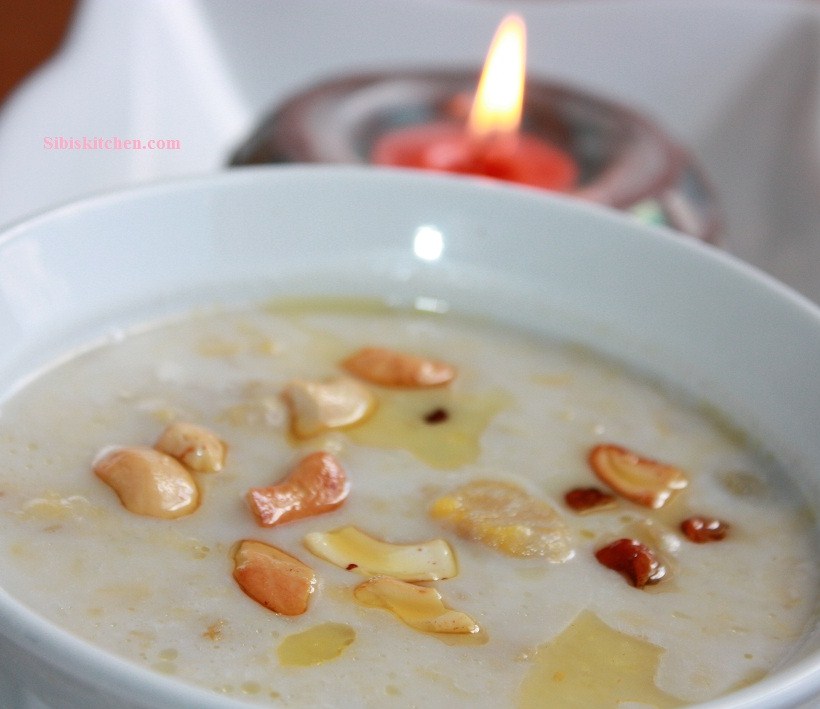 Tags:
Banana curry during eid in kerala
,
cardamom
,
cashew nuts
,
coconut milk
,
Ethapazha Curry
,
ghee
,
Kaayi Curry
,
raisins
,
ripe plantains
,
salt
,
sugar
,
Sweet plantain curry
,
water
My beloved mom used to make this sweet plantain curry every Eid for breakfast along with Puttu. She got this recipe from my paternal grandma . She kept the century old tradition after she got married and now we are following her. The first thing that I would do when I get home from Eid prayer, is to chill some of these sweet curry and share with my cousins while waiting for the palakkadan delicious biriyani.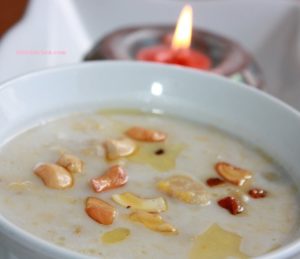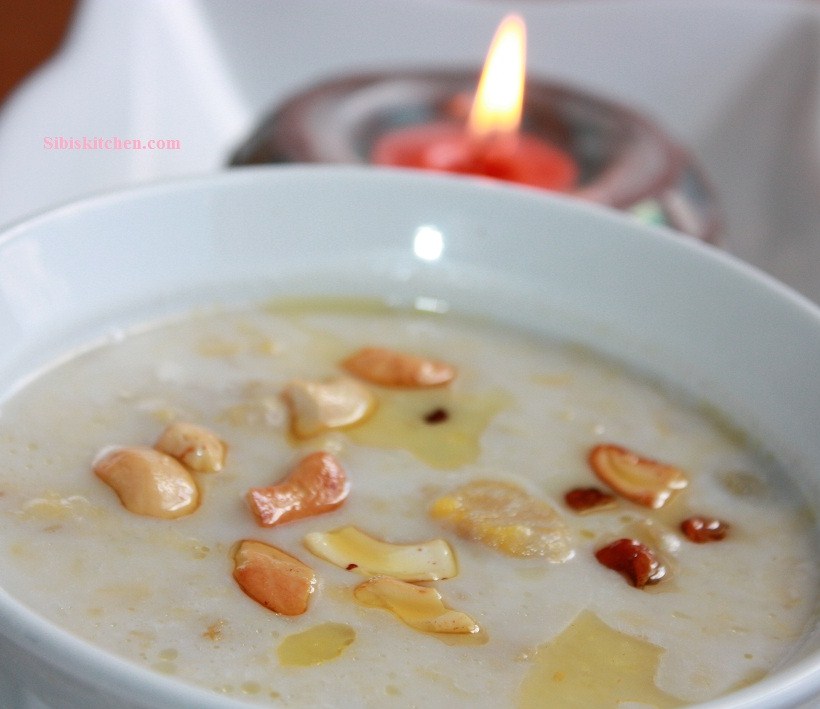 Ingredients
Ripe plantains 2  No
Coconut milk 2 cups
Sugar 6-8 Tbsp
Rice flour 2 Tbsp
Cardamoms crushed 5
Water 2 cups
Salt a pinch
Cashewnuts 5-6
Kismis/Raisins  5-6
Ghee 2 tsp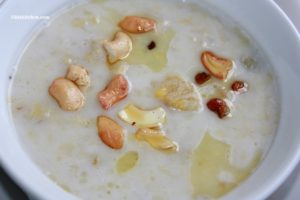 Method
1. Chop the ripe plantains into medium pieces and put it in a saucepan along with water, cardamom, and sugar.
2. Cook till the plantains are tender on medium flame.
3. Mix rice flour and  coconut milk.
4. Add coconut milk, and a pinch of salt to cooked plantains
5. Lower the heat and cook for few more minutes.
6. Heat ghee in another pan, add cashenuts and kismis.
7. Saute till golden brown and then pour onto the sweet curry.
8. Serve hot with puttu or cold as a sweet dessert.