KFC Me Not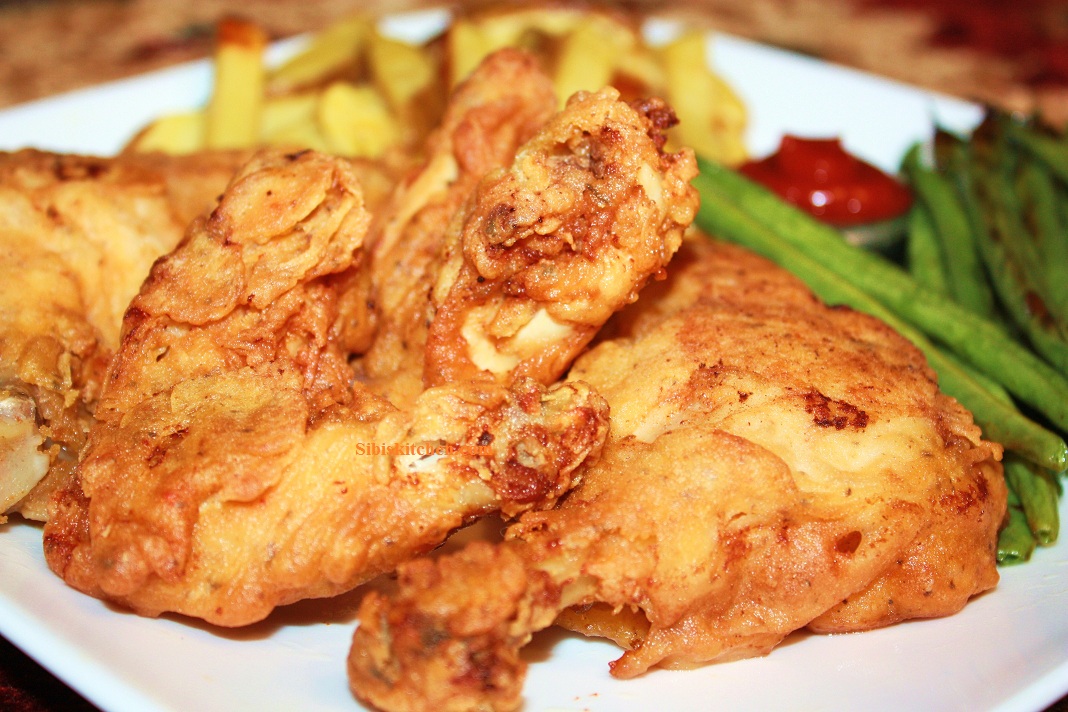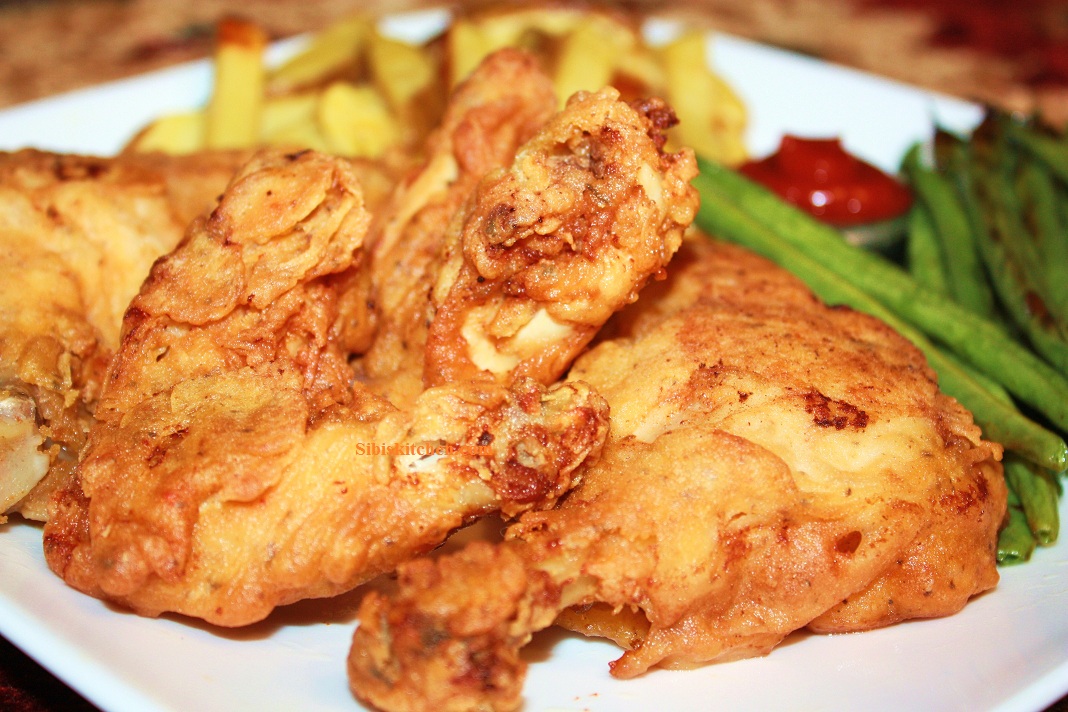 Tags:
basil
,
Egg
,
flour
,
french's yellow mustard
,
ginger powder
,
Kentucky Fried Chicken
,
KFC alternative
,
milk
,
oregano
,
paprika
,
salt
,
thyme
This recipe is a healthy alternative to KFC. After trying out different versions of online recipes , I came out with my own formula. Try it out and let me know the feedback.This is a medium portion recipe for those who crave KFC.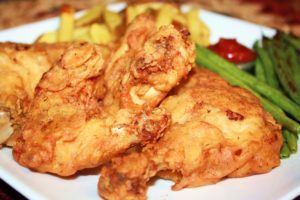 Preparation time  15 minutes
Cooking time  20 minutes
Serves 2
Ingredients
Chicken legs and wings 2 Each
Lemon juice 3 tsp
All purpose flour 1 cup
Pepper powder 1 tsp
Paprika 2 tsp
Garlic salt 1 tsp
French's yellow mustard 1 tsp
Thyme  dry 1 tsp
Basil dry 1 tsp
Oregano dry 1 tsp
Ginger powder 1 tsp,
Cajun seasoning 1 tsp
Canola Oil for deep frying
Salt as needed
Egg 1No
Milk 2 Tbsp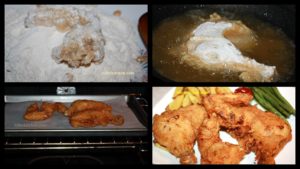 Method
1.Clean and poke the chicken pieces with a fork all over and on both sides.
2.Marinate chicken with lemon juice and salt for 2 hrs.
3.Beat egg and milk together and keep aside.
4 Mix rest of the ingredients in a food processor along with salt.
5.Now dip the chicken pieces in the dry flour mixture, then in egg mixture & again in flour mixture evenly on all sides of the chicken pieces.
6.Now fry the chicken in a deep bottomed vessel one at a time for about 4 to 5 minutes on each side.
7.Bake the fried chicken pieces in a preheated oven at 350 degrees(10 to15 minutes) to add extra crispiness and get rid of excess oil.
8. Enjoy the chicken pieces with baked vegetables and buns..a healthier version of KFC.