Prawn/Shrimp/Chemeen/Konchu Roast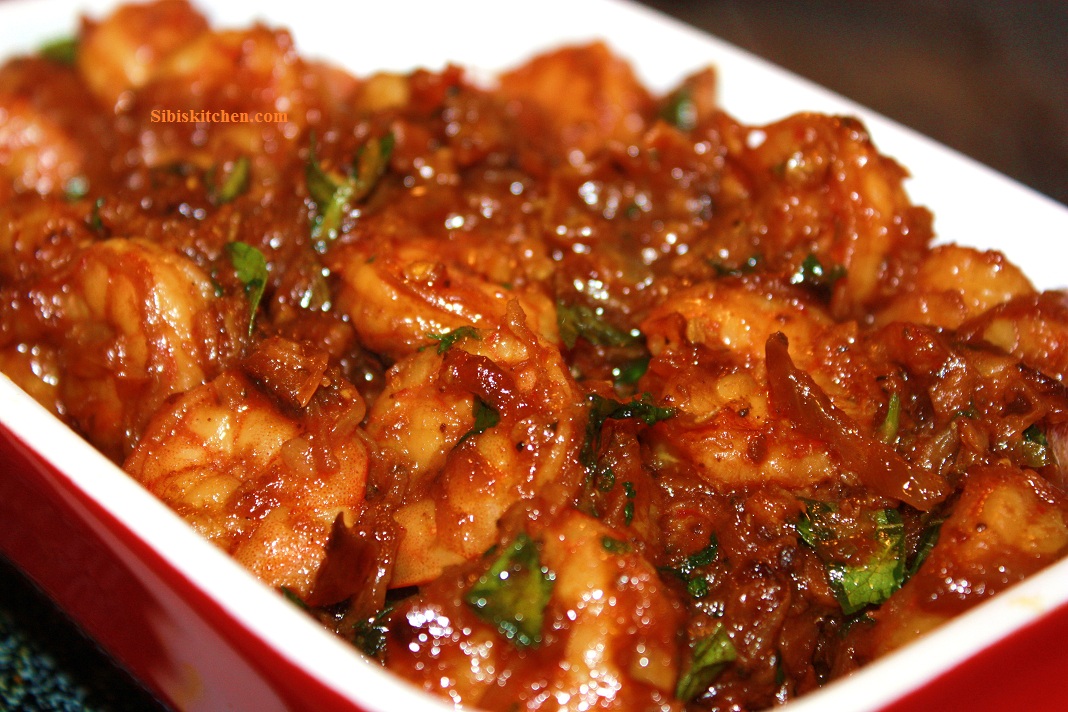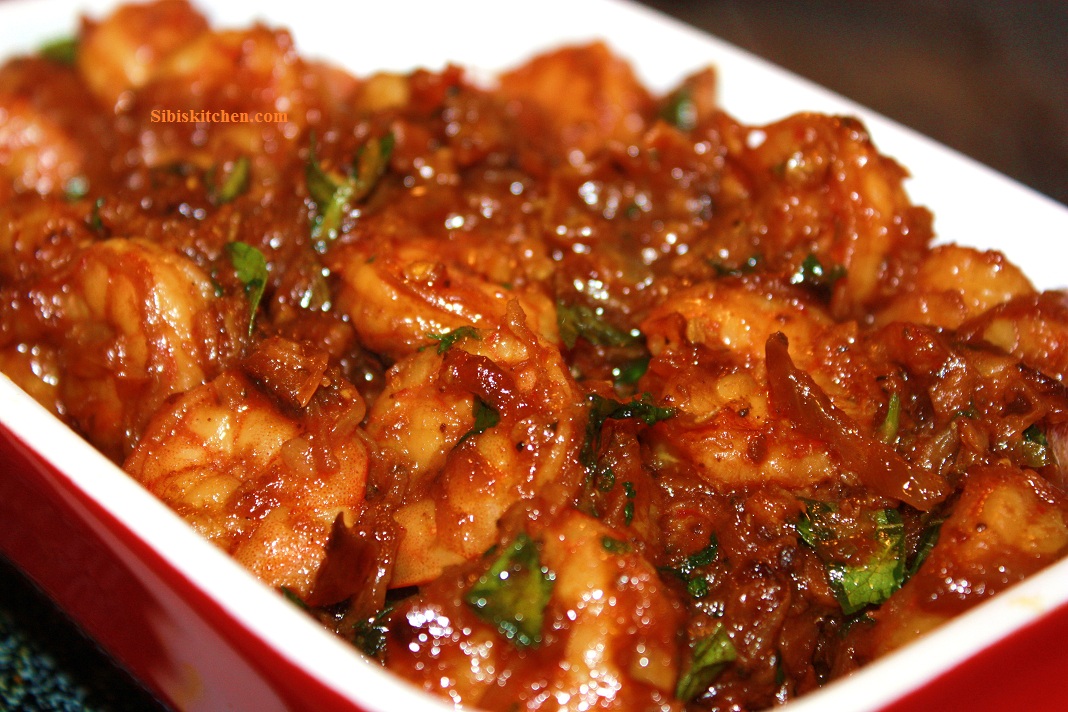 Tags:
chemeen roast
,
Chemeen/konchu/prawn/shrimp roast
,
garam masala
,
kashmiri chilly powder
,
kerala prawn roast
,
lemon juice
,
shrimp masala
,
shrimp roast
,
sugar
,
turmeric
The flavour of this Konchu/Chemeen masala will make you crave for more and more , especially when you combine it with Tapioca/Kappa Tarts.
Ingredients
Prawns/Shrimps  2lb
Turmeric powder   1/2  tsp
Onion sliced    2 No
Ginger crushed   1 tsp
Garlic crushed   1 tsp
Green chillies chopped   2 No
Coriander leaves/Cilantro chopped  1 Tbsp
Tomato paste   3 tsp
Coriander powder   1/2 tsp
Kashmiri chilly powder   2 tsp
Pepper powder   1/2 tsp
Garam masala    1/2 tsp
Canola oil  as needed
Lemon Juice   2 tsp
Curry leaves (optional)
Salt  to taste
Sugar   a pinch
Method
1.Clean and devein the prawns/shrimps. Marinate it with 1/4 tsp each of turmeric, chilly and pepper powder for half an hour.
2.Shallow fry the marinated prawns and keep aside.
3.Heat oil in a non-stick pan and fry onions, green chillies till the onions turn light brown.
4.Add crushed ginger-garlic and fry for 1 minute. Add the tomato paste and fry till oil separates.
5.Now add all the spice powders and fry till the aroma comes out.  Add the fried prawns and cook on low flame for 5 minutes.
6.Garnish with chopped cilantro and serve hot as a side dish.