Tapioca Tarts/Kappa Tarts/Yuca Tarts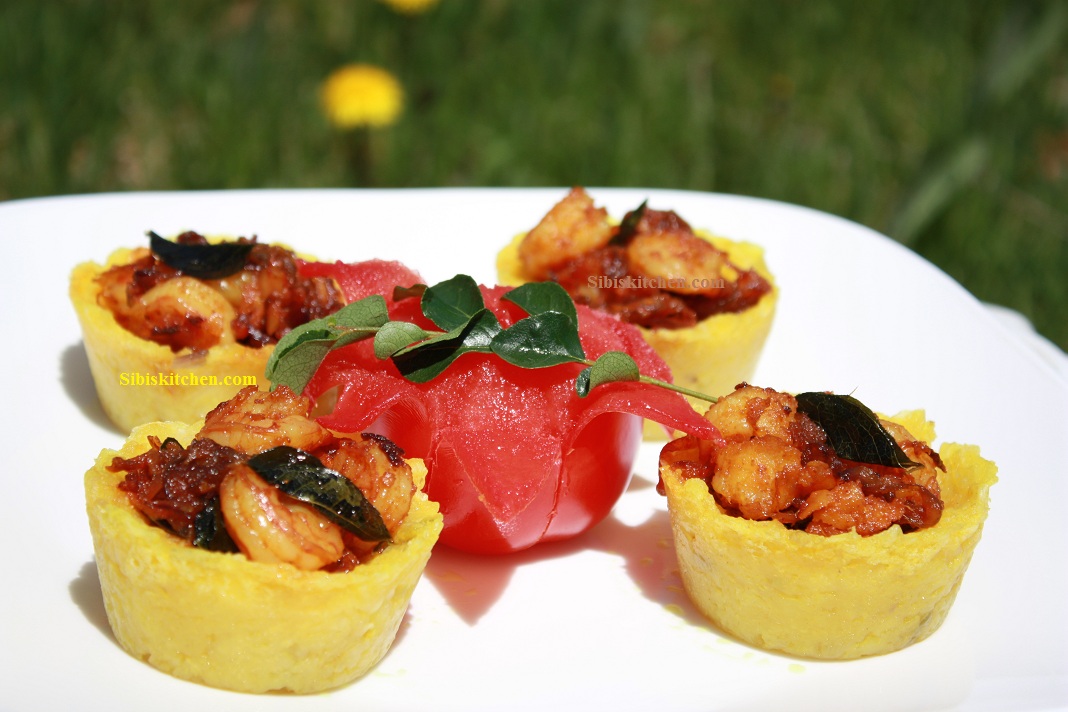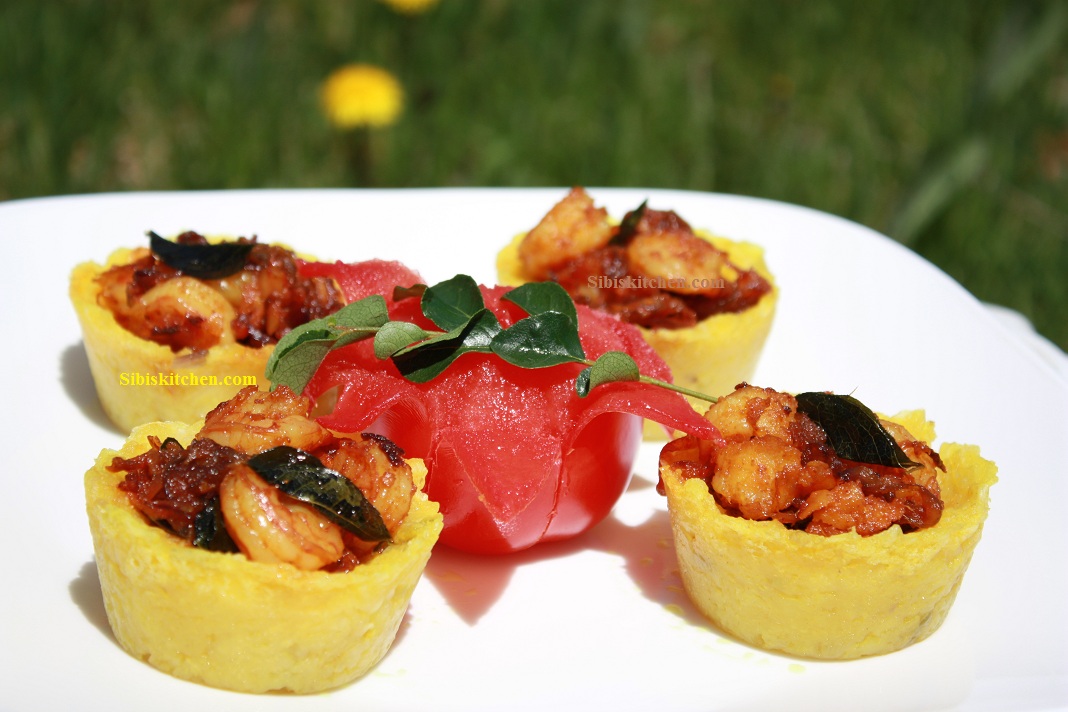 Tags:
cassava
,
chemeen
,
green chillies
,
kappa puzhukku
,
kappa tarts
,
kolli kizhangu
,
konchu
,
maracheeni
,
poola
,
prawn
,
salt
,
shallot
,
shrimp
,
tapioca tarts
,
yuca tarts
An urban legend from Kerala claims that the English word tapioca derives from the Malayalam word combination, "thappiyokka" . The story behind the legend claims that a European, while in Kerala, once came across a native crouching on the ground, digging under a rather thin and tall plant. Tapioca is 100 % starch, protein free and gluten free.
If you have kids born  and brought up outside Kerala ..they won't like the sticky and gooey stuff. According to them, Kappa Puzhukku is a sticky item. So to get rid of the sticky feel, I found this recipe in Mrs K M Mathew's recipe book. It worked out well..ABCD's(American Born Confused Desis) started loving them.Tapioca tarts, with minced meat or roasted prawn/shrimp filling, make an excellent combination.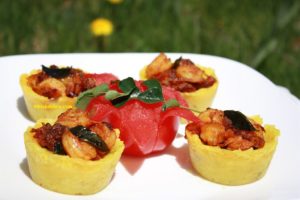 Ingredients
1. Tapioca – 2 cups
2. Oil – 1 big spoon
3. Shallots (chopped fine) – 5
4. Green chilly (chopped fine) – 2
5. Turmeric powder -1 pinch
6. Salt -to taste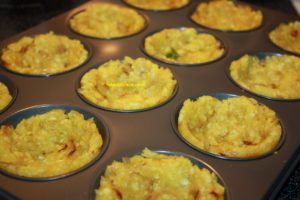 Preparation
1.After peeling the outer layer,cut the tapioca into small pieces and steam cook for 15 minutes. Cool it to room temperature and coarsely mash it in a food processor.
2.Heat oil in a pan and fry chopped shallots till translucent, then add chopped green chillies, turmeric and salt. Mix well. Now add the mashed tapioca into it.
3.Cool the above mixture. This should be rolled into small balls. Flatten the balls in your palm and then shape it in a tart pan or cupcake pan.
4.Preheat Oven at 300 degree and bake the tapioca tarts till light brown for about 10 to 15 minutes.
5.Served it with minced meat, shredded chicken or roasted prawn/shrimp fillings.
Here I have used roasted prawn filling. Prawn Roast Recipe