Strawberry Blackberry Upside Down Cake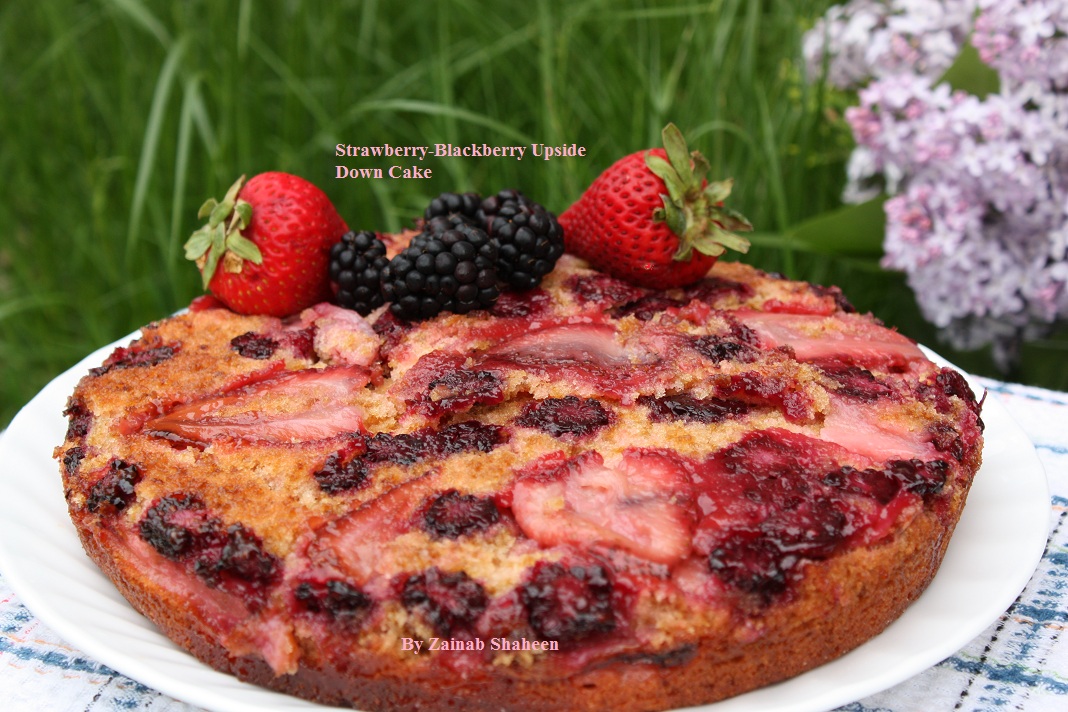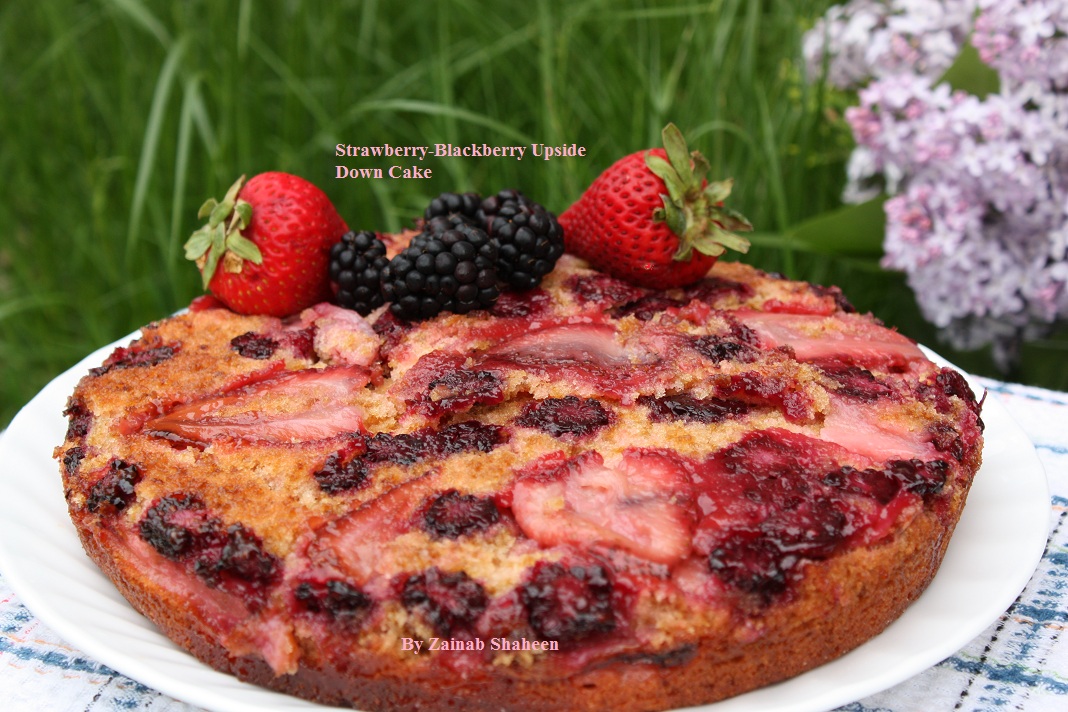 Tags:
all purpose flour
,
baking powder
,
blackberries
,
butter
,
Egg
,
milk
,
strawberries
,
strawberry syrup
,
sugar
,
upside down cake
I always wanted to make an upside down cake. This is my first experience with such a variety and the little ones have approved this cake. So here I am, to share the recipe with you all..Try and Enjoy…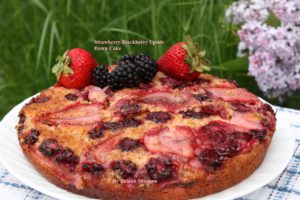 Ingredients
8 tablespoons unsalted butter, room temperature
1 cup sugar
1/2 cup Blackberries chopped
1/2 cup Strawberries sliced
1 large egg
1 teaspoon vanilla extract
1 1/4 cups all-purpose flour
1 1/2 teaspoons baking powder
1/4 teaspoon salt
1/2 cup milk
1 Tb spoon Strawberry syrup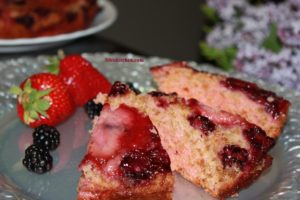 Directions
1.Preheat oven to 350 degrees with rack in center. Rub the bottom and sides of an 8-inch round cake pan with 2 tablespoons butter. Sprinkle 1/4 cup sugar evenly over bottom of pan; arrange the berries in a single layer on top.
2.With an electric mixer, cream remaining 6 tablespoons butter and 3/4 cup sugar until light and fluffy. Add egg,strawberry syrup and vanilla; beat until well combined. In another bowl, whisk together flour, baking powder, and salt. With mixer on low speed, add flour mixture to butter mixture in three batches, alternating with the milk, until well combined.
3.Spoon batter over berries in the cakepan, and smooth top. Place pan on a baking sheet; bake cake until a toothpick inserted in the center comes out clean, 30 to 35 minutes. Let cool on a wire rack for 20 minutes. Run a knife around edge of cake; invert onto a rimmed platter.