Tropical Pie Pudding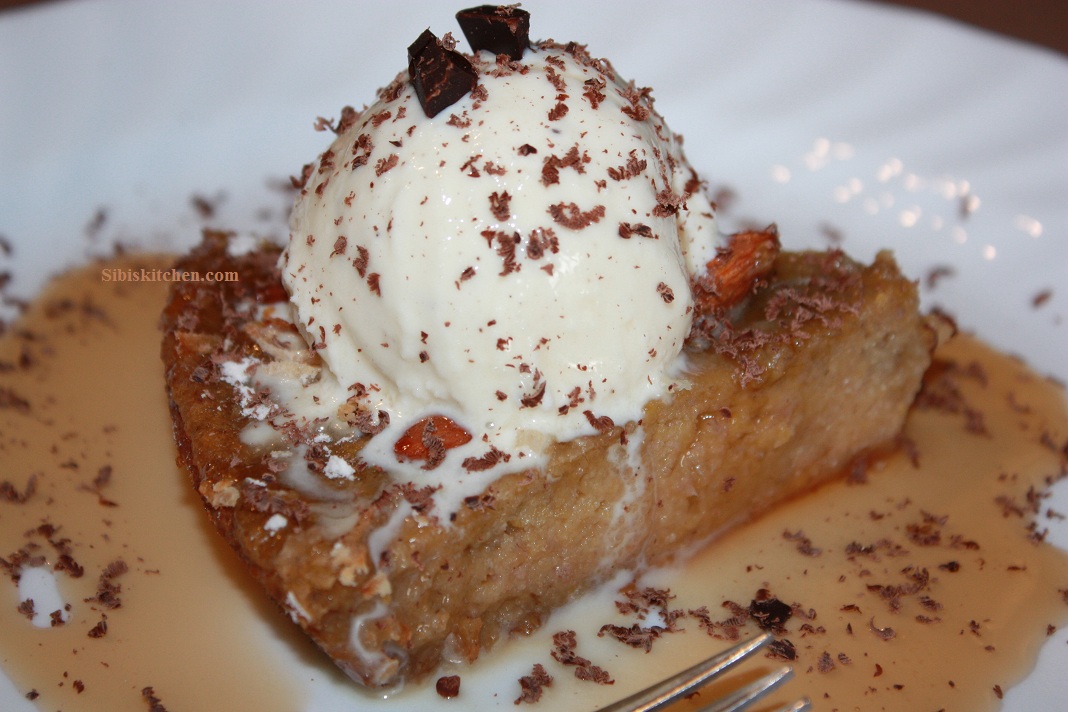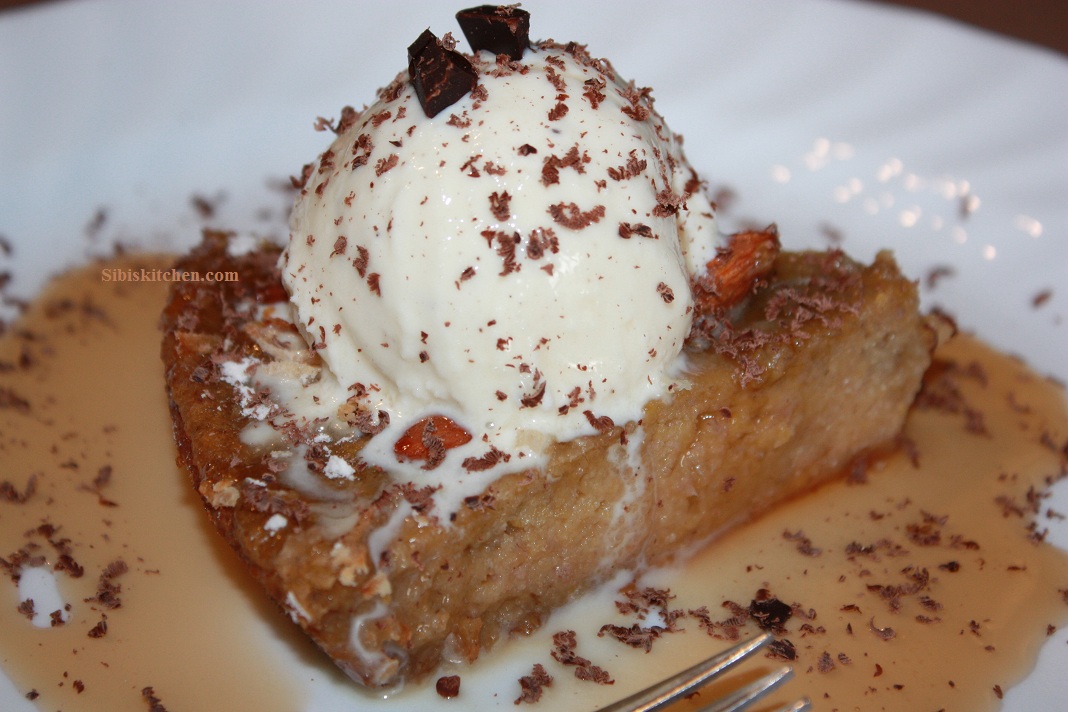 Comments: 4
Tags:
all purpose flour
,
cardamom
,
Coconut
,
Egg
,
ripe plantains
,
Tropical Pie Pudding
,
Vanilla pudding
I wanted to make something that has an American twist but with a tropical flavor. So, I decided to create a pie dessert that has ripe plantains,cardamom,and grated coconut. Enjoy!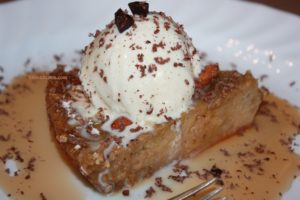 Ingredients
3 Very ripe plantains, steamed and mashed
1 Egg, beaten
½ teaspoon Ground cardamom
1 cup Instant vanilla pudding
3 Tbsp Grated coconut
½ cup Sugar(adjust to the sweetness of ripe plantain)
2 Tbsp All purpose flour
Almonds for garnishing
Directions
1. Preheat the oven to 325°F.
2. In a large bowl, mix together the mashed ripe plantains,beaten egg,ground cardamom,vanilla pudding, all purpose flour, 2 Tbsp grated coconut and sugar
3. Grease a pie dish and transfer the mixture into it.
4. Sprinkle over the plantain mixture almonds and 1 Tbsp grated coconut.
5. Bake at 325°F for about 25 to 30 minutes
Serve  warm or cold…