Red Velvet Cupcakes with Cream Cheese Frosting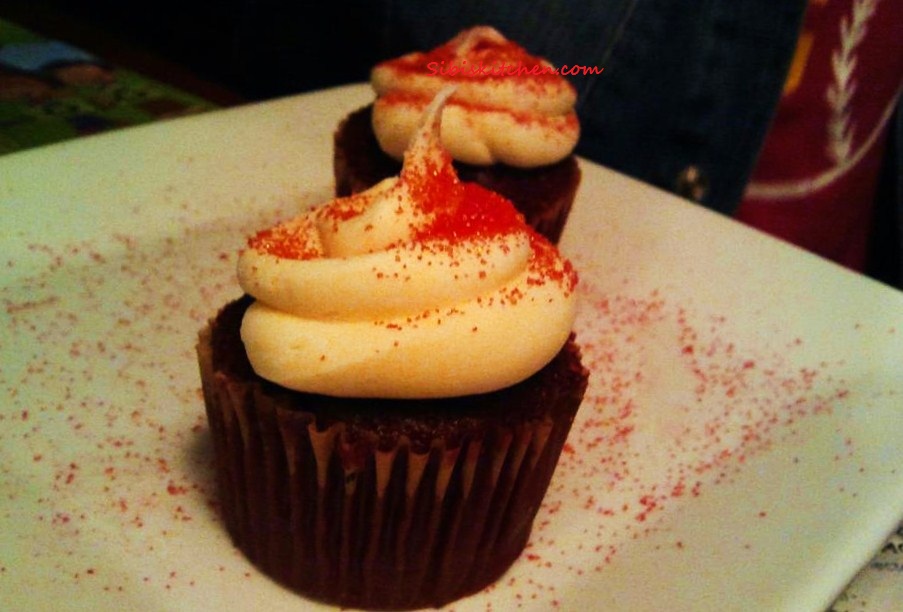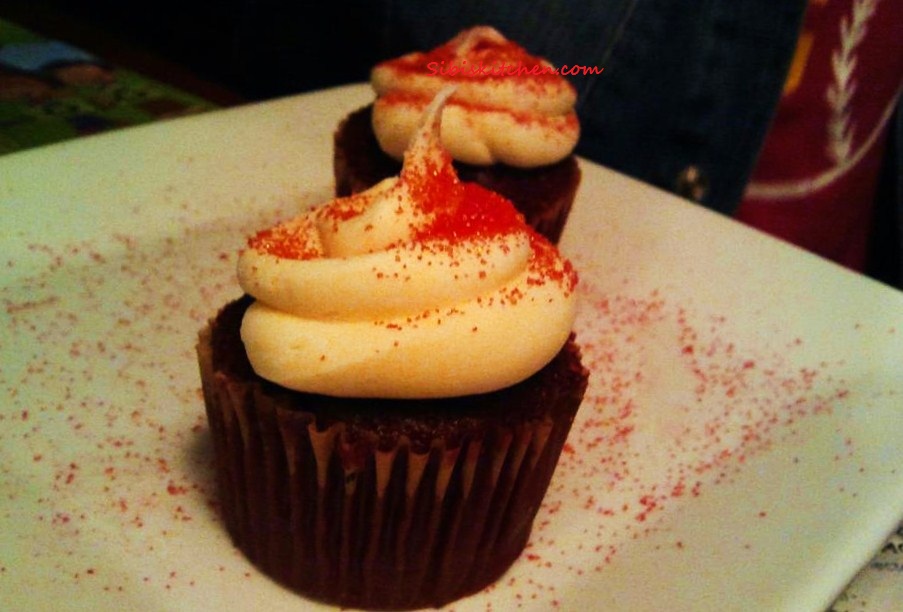 Comments: 1
Tags:
Cream cheese
,
cream cheese frosting
,
martha stewart recipes
,
red food color
,
red velvette cupcake
I can't say, but you will not believe how delicious these cupcakes are. Even if you are not a cupcake person, I would defiantly recommend you try this. The lovely smell and soft texture is simply unbeatable.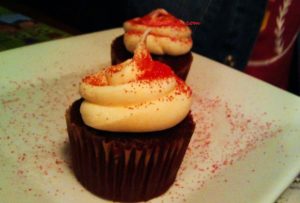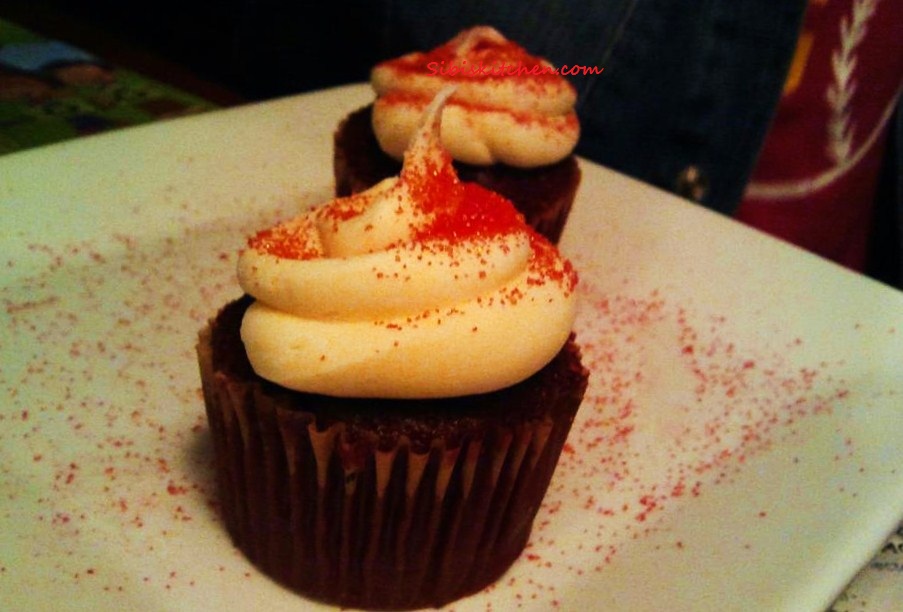 Red Velvet Cupcakes with Cream Cheese Frosting
Yield Makes 24
Preparation time : 15 minutes
Baking time : 20 minutes
Ingredients
2 1/2 cups cake flour (not self- rising), sifted
2 tablespoons unsweetened Dutch-process cocoa powder
1 teaspoon salt
1 1/2 cups sugar
1 1/2 cups vegetable oil
2 large eggs, room temperature
1/2 teaspoon red gel-paste food color
1 teaspoon pure vanilla extract
1 cup buttermilk
1 1/2 teaspoons baking soda
2 teaspoons distilled white vinegar
Directions
1) Preheat oven to 350 degrees. Line standard muffin tins with paper liners.
2) Whisk together cake flour, cocoa, and salt. With an electric mixer on medium-high speed, whisk together sugar and oil until combined. Add eggs, one at a time, beating until each is incorporated, scraping down sides of bowl as needed.
3) Mix in food color and vanilla. Reduce speed to low. Add flour mixture in three batches, alternating with two additions of buttermilk, and whisking well after each. Stir together the baking soda and vinegar in a small bowl (it will foam); add mixture to the batter, and mix on medium speed 10 seconds.
4) Divide batter evenly among lined cups, filling each three-quarters full. Bake, rotating tins halfway through, until a cake tester inserted in centers comes out clean, about 20 minutes. Transfer tins to wire racks to cool completely before removing cupcakes.
5) Cupcakes can be stored overnight at room temperature, or frozen up to 2 months, in airtight containers. To finish, use a small offset spatula to spread cupcakes with frosting.
Cream Cheese Frosting
Yield makes enough for 24 cupcakes
Preparation time : 10 minutes
Ingredients
8 tablespoons room-temperature unsalted butter
8 ounces room-temperature bar cream cheese
4 cups confectioners' sugar
1 teaspoon pure vanilla extract
Directions
In a medium bowl, with an electric mixer, beat butter and cream cheese until smooth. Add confectioners' sugar and vanilla extract; beat until light and fluffy. Refrigerate until ready to use, up to 1 day.
Super chef's Note
Gel-paste food color is much more concentrated than the supermarket liquid variety; if you substitute the liquid, you may need to add an entire bottle (1.5 ounces) to achieve the desired shade.
This recipe is from the book Martha Stewart's Cupcakes: 175 Inspired Ideas for Everyone's Favorite Treat.