Vanishing Oatmeal Almond Cookies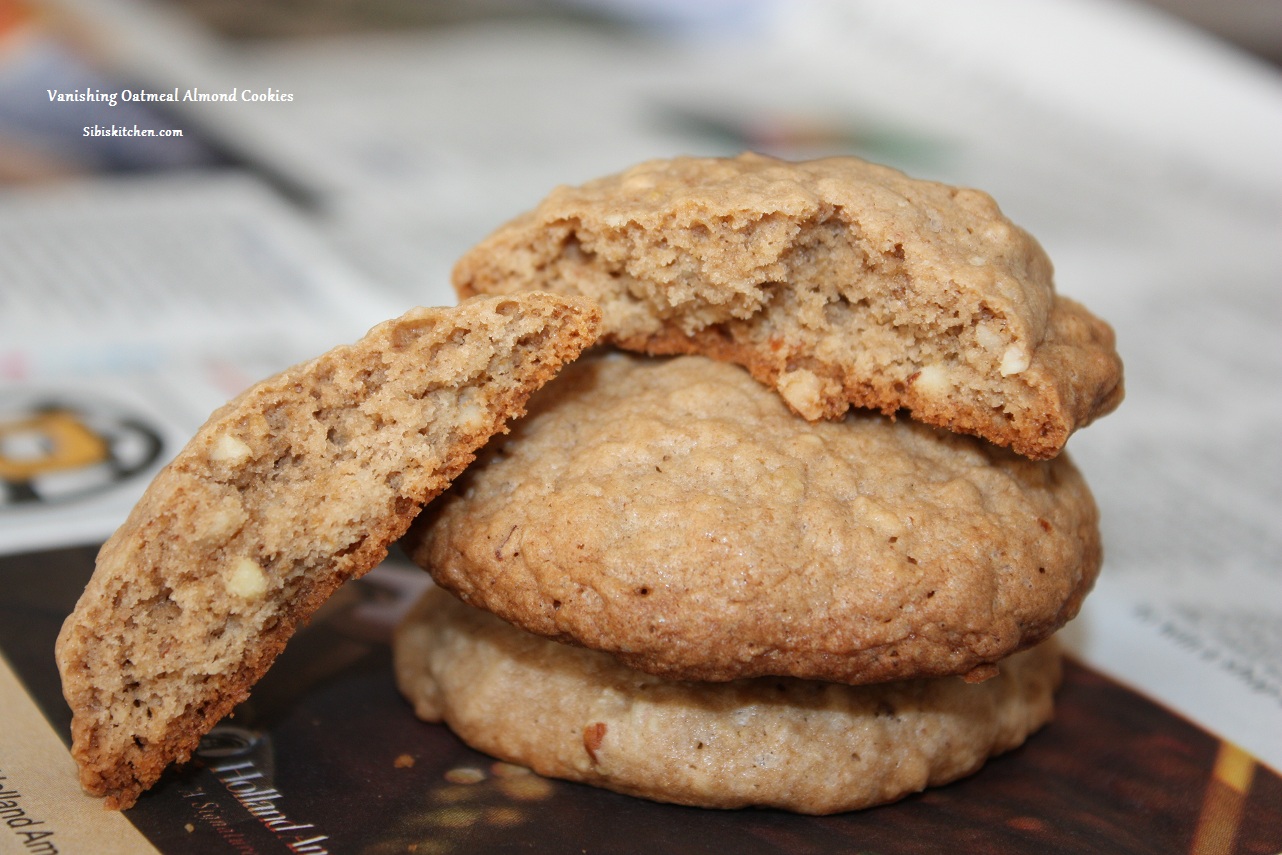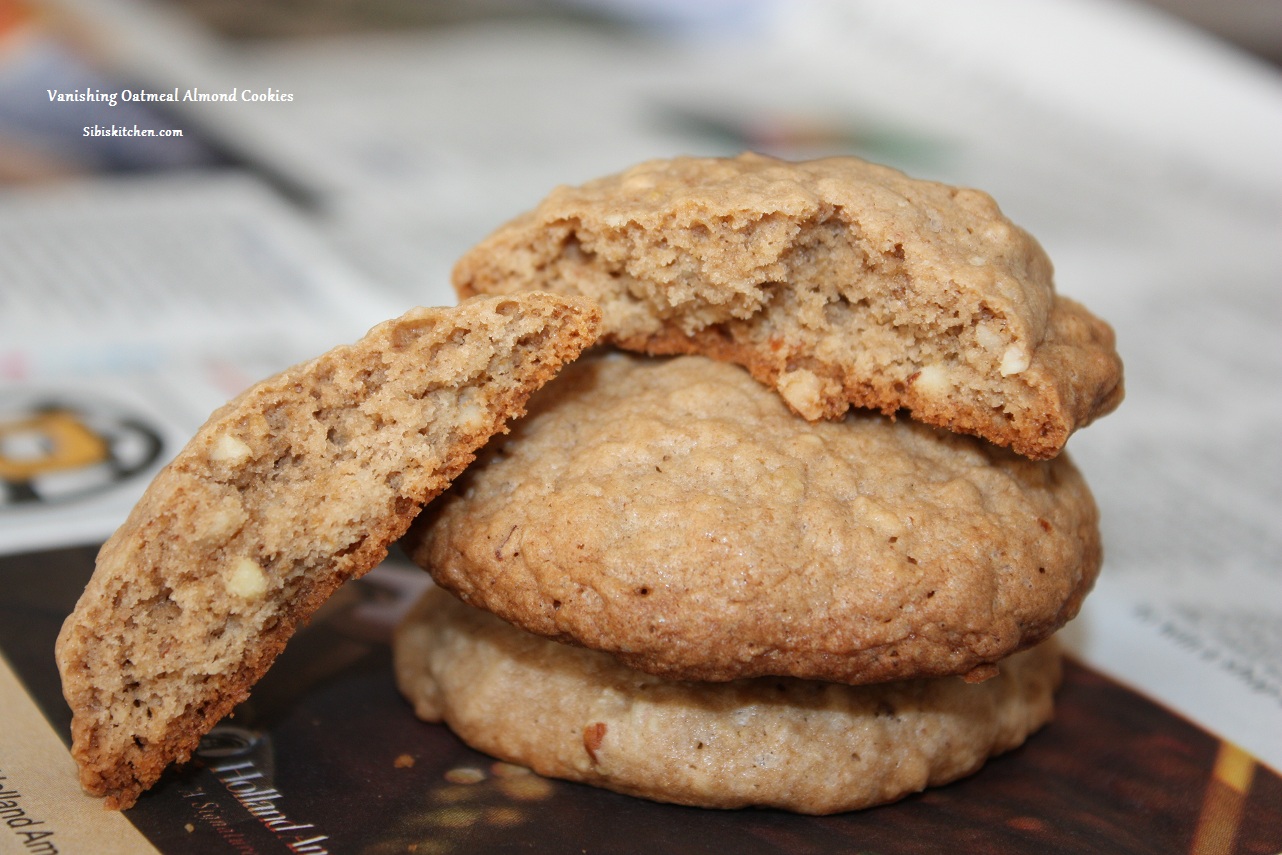 Tags:
almond cookie
,
brown sugar
,
healthy cookie recipe
,
healthy school snack
,
no preservatives
,
no trans fat
,
oatmeal cookie
,
organic butter
,
quaker oats
Extra nutrients,no hydrogented (trans) fat, preservative free and easy to make cookies. They are absolutely perfect for little kids and busy moms.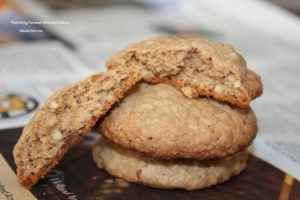 Servings: 40
Prep Time: 20 minutes
Cooking Time: 10 minutes
Ingredients:
Unsalted Organic butter, softened   1 stick
Canola oil   6 tablespoon
Light brown sugar   1 cup
Granulated white sugar ¼ cup (optional)
Large brown eggs 2
Vanilla 1 teaspoon
Unbleached all-purpose flour   1-1/2 cup(s)
Baking Soda ½ teaspoon
Baking powder ½ teaspoon
Ground cardamom  1 teaspoon
Salt  ½ teaspoon
Old fashioned rolled oats (coarsely ground) 3 cups
Coarsely ground raw almonds 1 cup
Preparation:
1.Preheat oven to 350°F at least 10 to 15 minutes before baking the first sheet or pan of cookies.
2.Sift flour, baking soda, baking powder and salt 2 to 3 times. The sifting process aerates the flour, making it much finer, softer and able to absorb liquids more evenly.
3.In large bowl, beat butter and sugars on medium speed of electric mixer until creamy.
4.Add eggs, vanilla and cardamom; beat well.
5.Add combined flour, ground oats and almonds.
6.If the mixture seems too wet, add a bit of flour. If it isn't binding together very well, you may add an egg white.
7.Cool the dough for 30 minutes in the refrigerator.
8.Line a baking sheet with parchment paper. Scoop a spoonful of dough onto the baking sheet.
9.When placing dough on baking sheet, allow sufficient space between cookies, usually 1-1/2 to 2 inches.
10.Bake for about 8 to 10 minutes or until golden on the bottom of the cookie. Place cookies on rack to cool for 5 minutes..
11. Store tightly covered.
12.These cookies freeze very well and make a great snack! Enjoy
Tips:
For those who have nut allergies, please use chocolate chips or dried fruits instead of Almonds.