Vanilla- Chocolate Striped Cake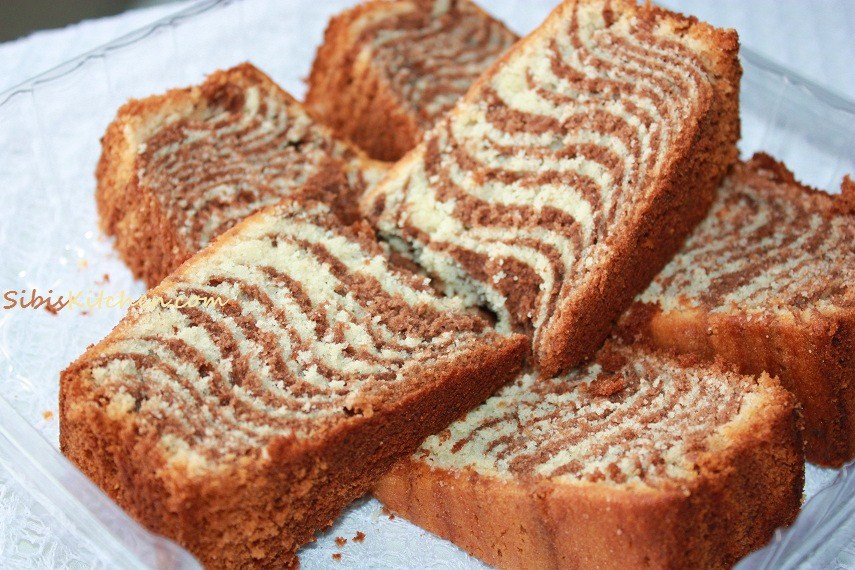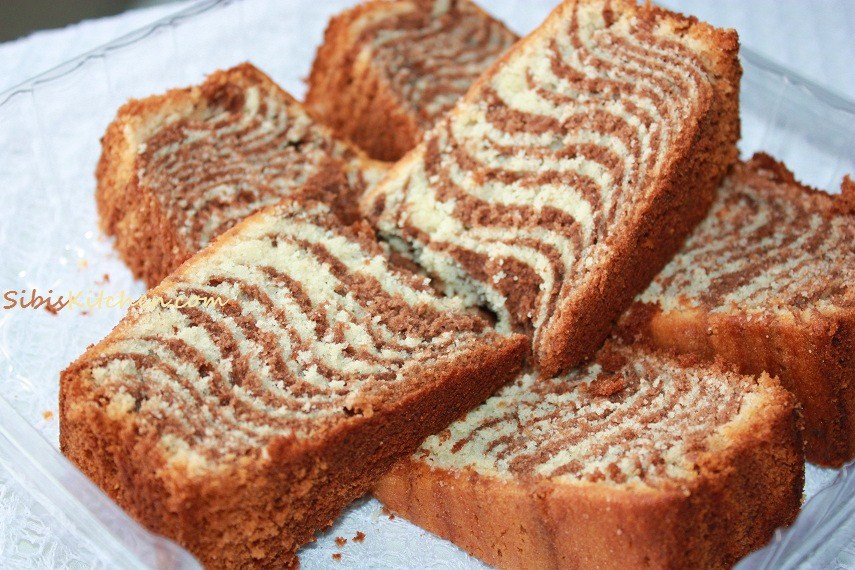 Tags:
cocoa cake
,
marble cake
,
striped cake
,
zebra cake
Vanilla-Chocolate Striped Cake is just another cake with an artistic touch.  This fun filled recipe combines chocolate and vanilla batter in the baking pan to create "zebra" pattern which may make you wonder.This is the perfect snack  that compliments a cup of  tea/coffee.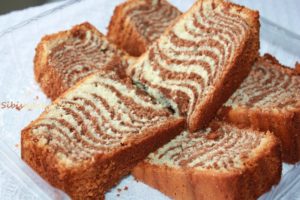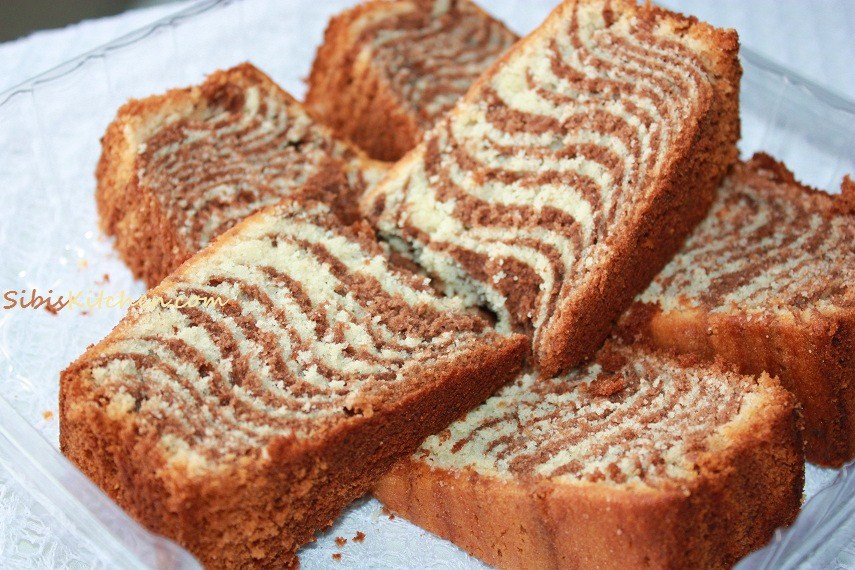 Ingredients:
Large eggs 4
Granulated sugar 1 cup
Milk 2% 1 cup
Canola oil 1 cup
Unbleached all-purpose flour 2 cups
Vanilla essence 3/4 tsp
Baking powder 1 tsp
Cocoa powder 2 Tab sp

Method
1. In a large mixing bowl, combine eggs and sugar. Using a hand-held electric mixer or wire whisk beat until the mixture is creamy and light in color
2. Add milk,vanilla essence and oil, and continue beating until well blended.
3. In a separate bowl, combine and mix flour and baking powder. Gradually add the flour mixture to the wet ingredients and beat just until the batter is smooth and the dry ingredients are thoroughly incorporated.  (DO NOT OVERBEAT to prevent air pockets from forming in the batter)
4. Divide the mixture into 2 equal portions. Keep one portion plain. Add cocoa powder into another and mix well.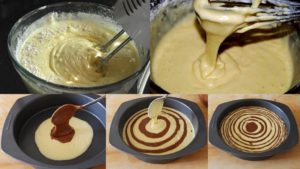 5. Preheat the oven to 350F (180C).
6. Lightly grease the pan with oil. If you don't have non-stick baking pan, grease whatever pan you have then line it with parchment paper (baking paper).
7) Now for the stripes. Spoon about 3 tablespoons of vanilla batter into the center of the cake pan. Next, spoon 3 tablespoons of the chocolate batter into the center of the vanilla batter. This causes the vanilla batter to spread out. Continue to alternate batters, in bulls-eye fashion until all batter is used. You will now have thin rings of each batter on the outer edges of the pan, thicker rings towards the center.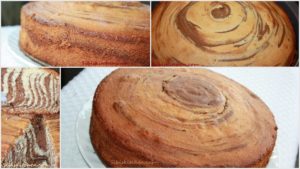 8. Bake the cake in the center of the preheated oven for 35-45 minutes, or until the cake is lightly browned and a toothpick inserted into the center comes out clean. Cool the cake in the pan for 10 minutes, and then turn out onto a wire rack to finish cooling. You can use your favorite frosting.