Kinnathappam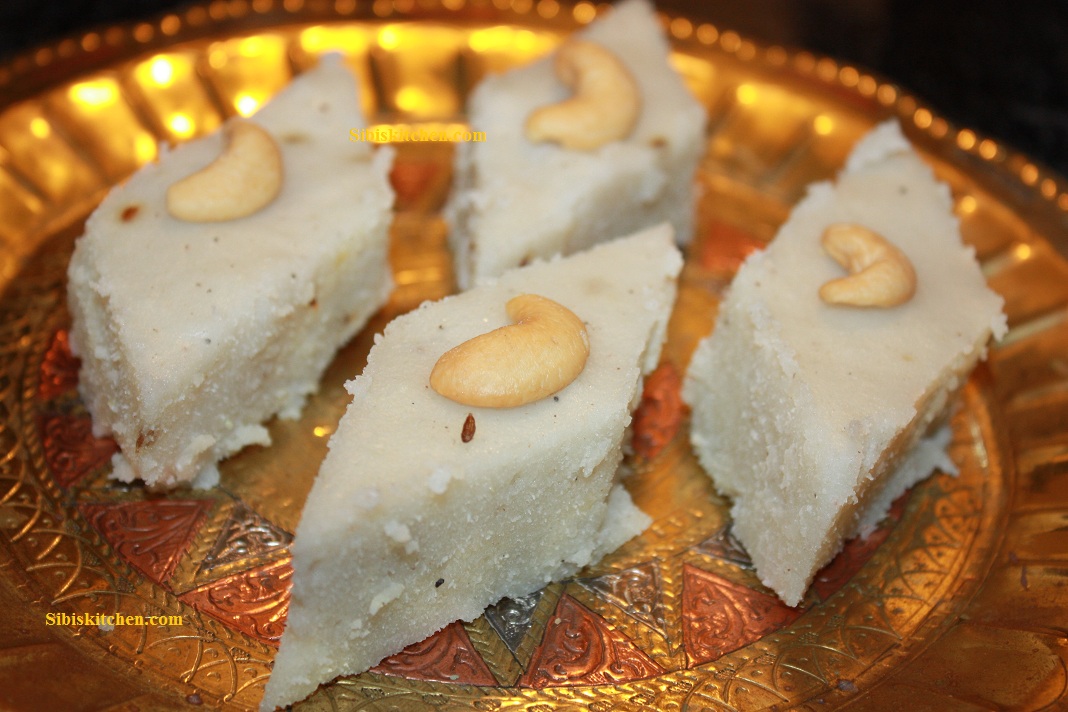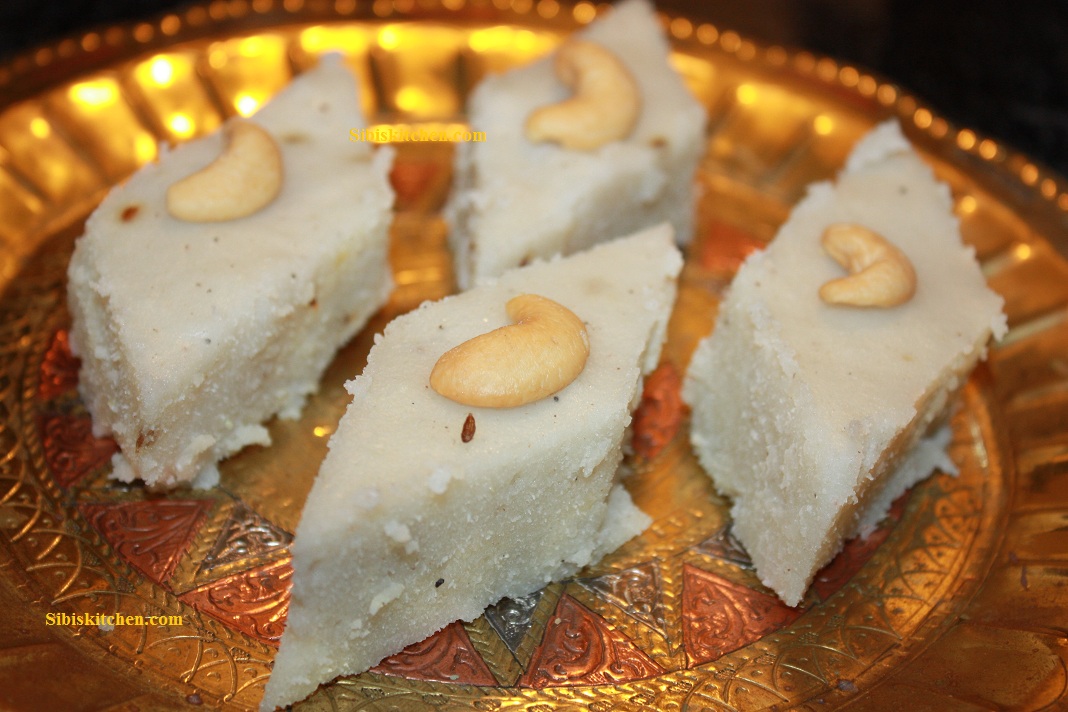 Comments: 5
Tags:
cardamom
,
Coconut
,
cumin seeds
,
Egg white
,
ghee
,
kerala snack
,
Kinnathappam
,
malabar recipes
,
malabar snack
,
malayali dessert
,
shallot
"Kinnathappam" means a sweet rice cake that is steamed in a pan(kinnam). Malayalis use it as a sweet snack or a dessert.For me, it was one of the best afterschool snacks…ummmm… just like neyyappam or unniyappam. The choice is yours whether to have a fried snack or a steamed one.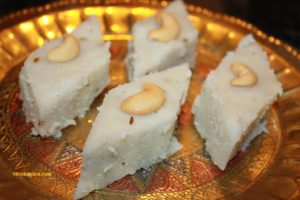 Ingredients
Raw Rice – 1cup
Egg white -1 No
Sugar- 1/2cup
Coconut grated -1 cup
Cardamom whole -3
Cumin seeds – 1 tsp
Shallot- 1 N0
Ghee- 1 tbsp
Method
1)Soak 1 cup of rice in water for about 6 hours .
2)Grind the soaked rice to a smooth paste with little water in a wet grinder or blender.
3)Grind Coconut, 1/2 tsp cumin seeds,shallot and cardamom. When it is almost done,add sugar and egg white and mix it well.
4)Add the ground coconut mixture, 1/2 tsp cumin seeds to the rice batter.
5)The batter constituency should be medium.
6)Grease cake pan with ghee and pour the batter gently and even out the surface.
9)Steam cook it for 15-20 minutes in medium heat, and insert a tooth prick and check if it comes out clean.
Enjoy with a cup of tea or coffee!!!!!!