French Toast/ Bombay Toast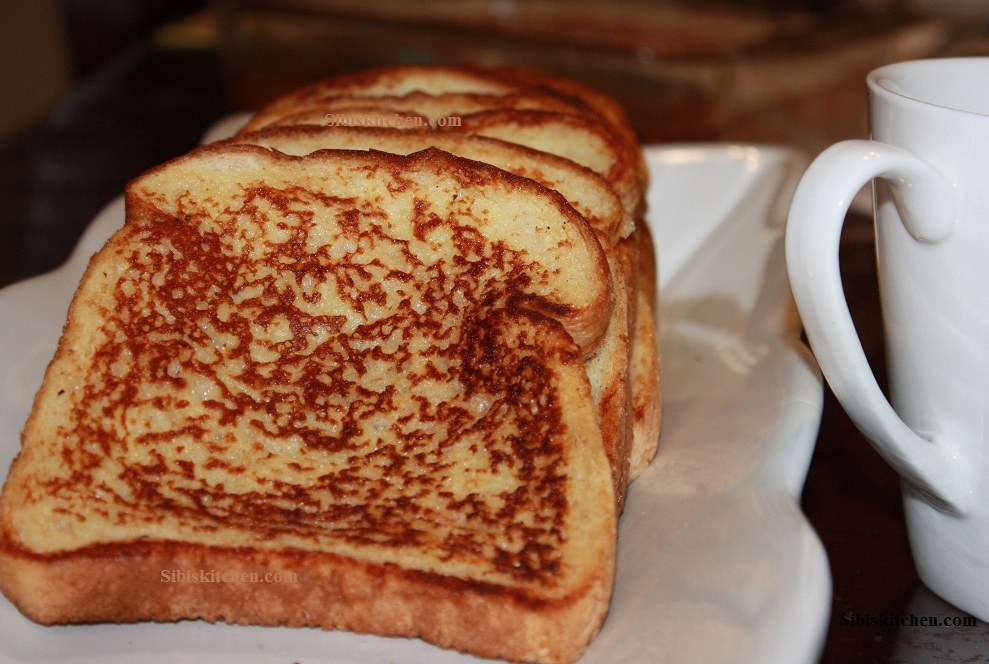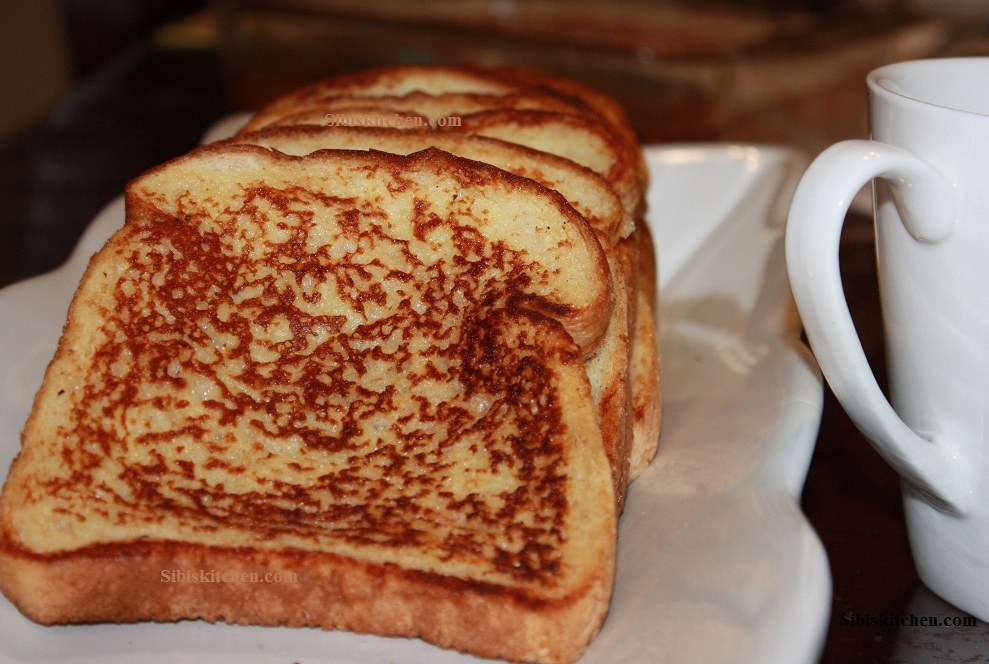 Tags:
bombay toast
,
bread
,
butter
,
Egg
,
french toast
,
sugar
For best results, let the bread slices dry overnight. The hardness of the bread keeps the bread from absorbing too much egg and getting soggy.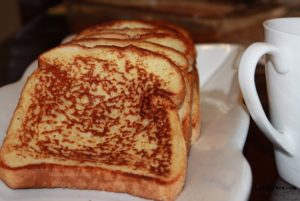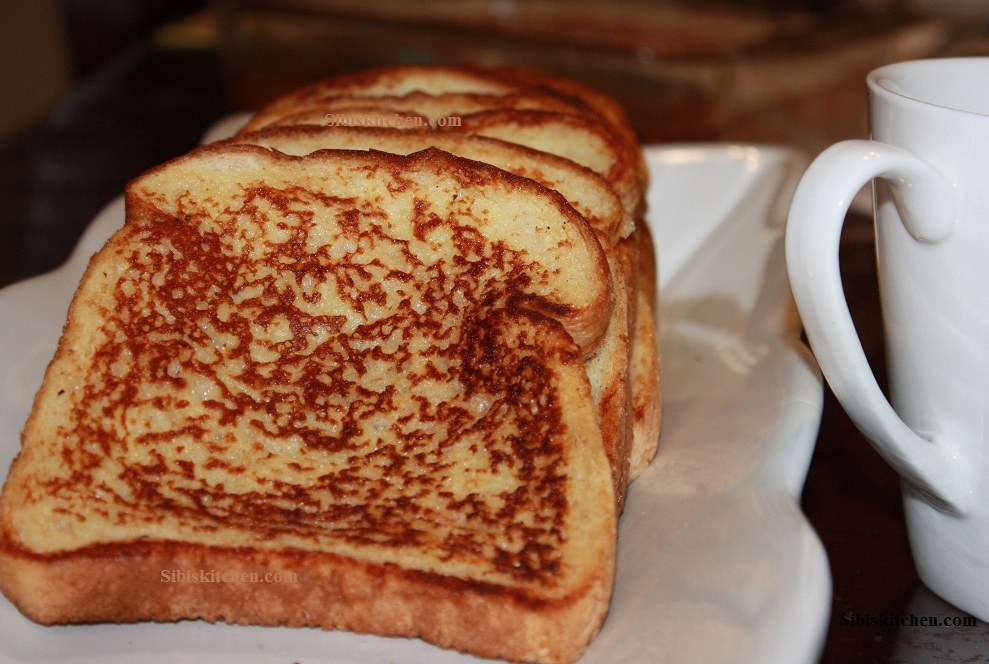 Ingredients:
Bread -4 slices
Milk -1/4 cup
Egg -1
Sugar -3 tbsp
Salt -a pinch
Butter -2 tbsp
Vanilla extract/Cardamom powder- 1/4 tsp(optional)

Method:
1. Beat together egg,milk, sugar,vanilla extract and salt till light and frothy.
2. Cut bread slices into desired shapes(optional)
3. Heat a pan and melt a little butter.
4. Dip the bread slices in egg mixture ,then fry till golden on either side.