Shrimp Tempuras/Prawn Pakoras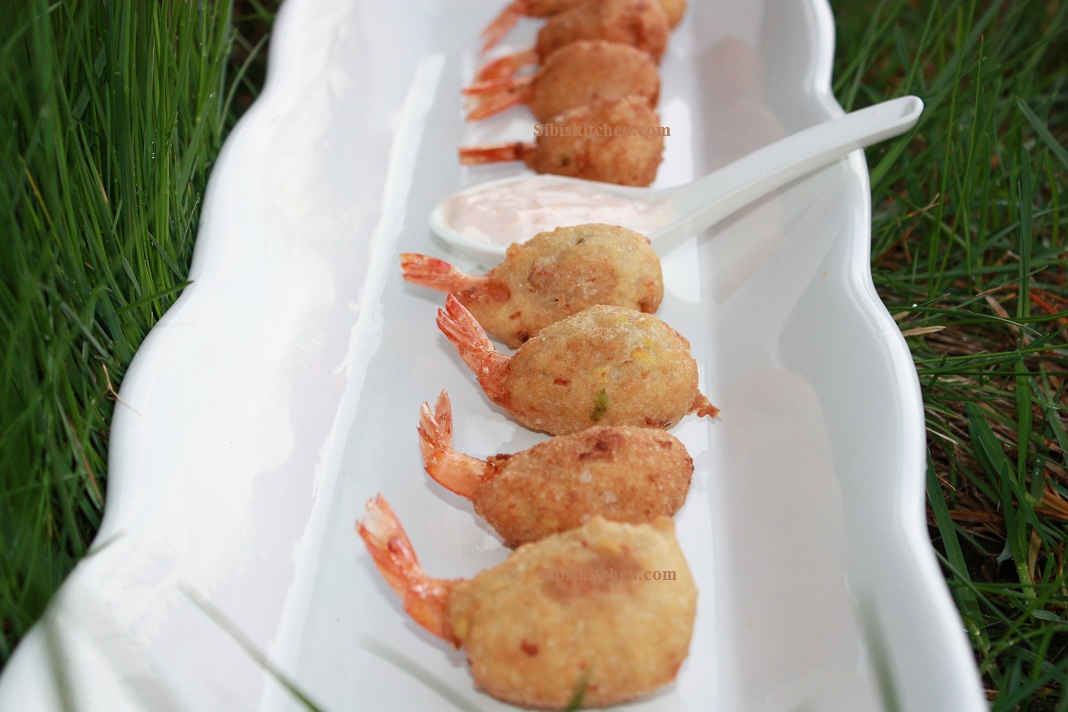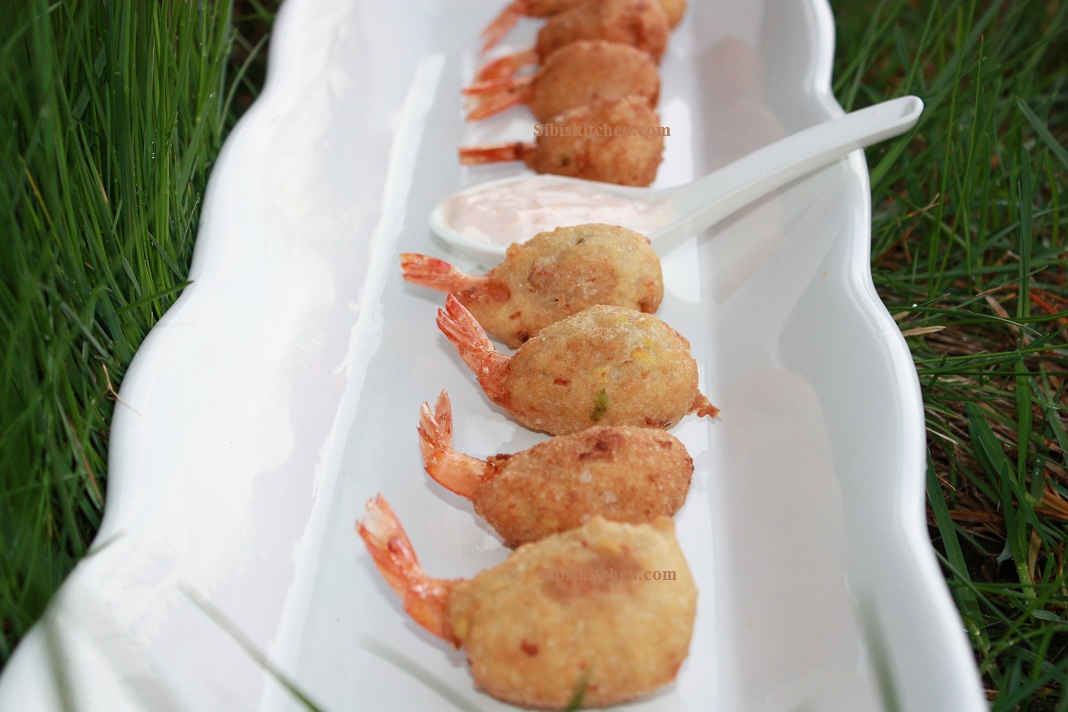 Tags:
eggs
,
green chillies
,
maida
,
prawn pakora
,
salt
,
seafood
,
shrimp tempura
,
snack
Thinking of something new to show off at the next potluck  party?  Try out these Shrimp Tempuras/Prawn Pakoras.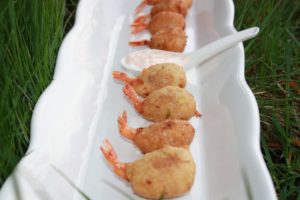 Ingredients
1. Cooked prawns – ½ cup
Chopped onions -¼ cup
Chopped green chillies -1 tbsp
Chopped ginger- ½ tsp
2. Water – 1 cup
3. Vegetable ghee -1 tbsp
Salt – to taste
4. Flour – 1 cup
5. Eggs – 2
6  Soda bicarbonate – 1 pinch
7  Oil – enough to fry
Preparation
1. Mix the first set of ingredients and keep aside.
2. Boil the water in a pan with salt and the vegetable ghee.
3. Remove the pan from the stove and keep mixing in the flour nice and slow till a smooth paste is formed without lumps.
4. Now beat in the eggs one by one, add the soda bicarbonate, keep the mixing going all the while.
5. Add the prawns to the flour and eggs and blend well.
6. Heat oil in a pan, add the shrimp/prawn mix one spoon at a time and deep fry.
7. Serve hot with your favourite dip or sauce.