Cassava Pone/ Tapioca sweet bread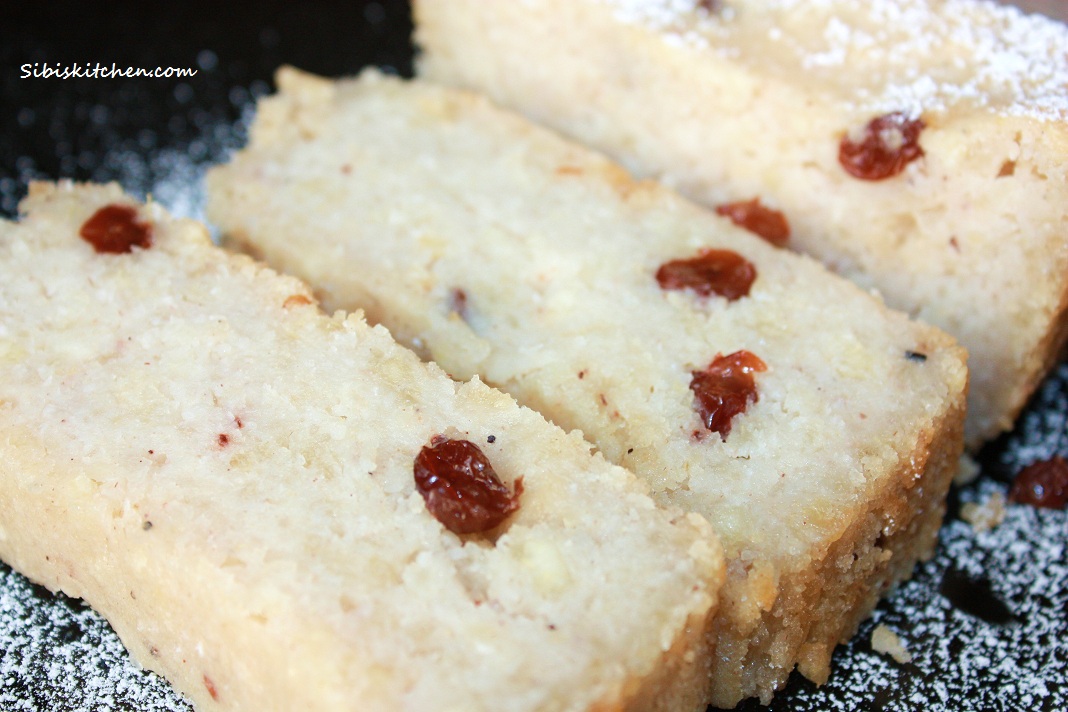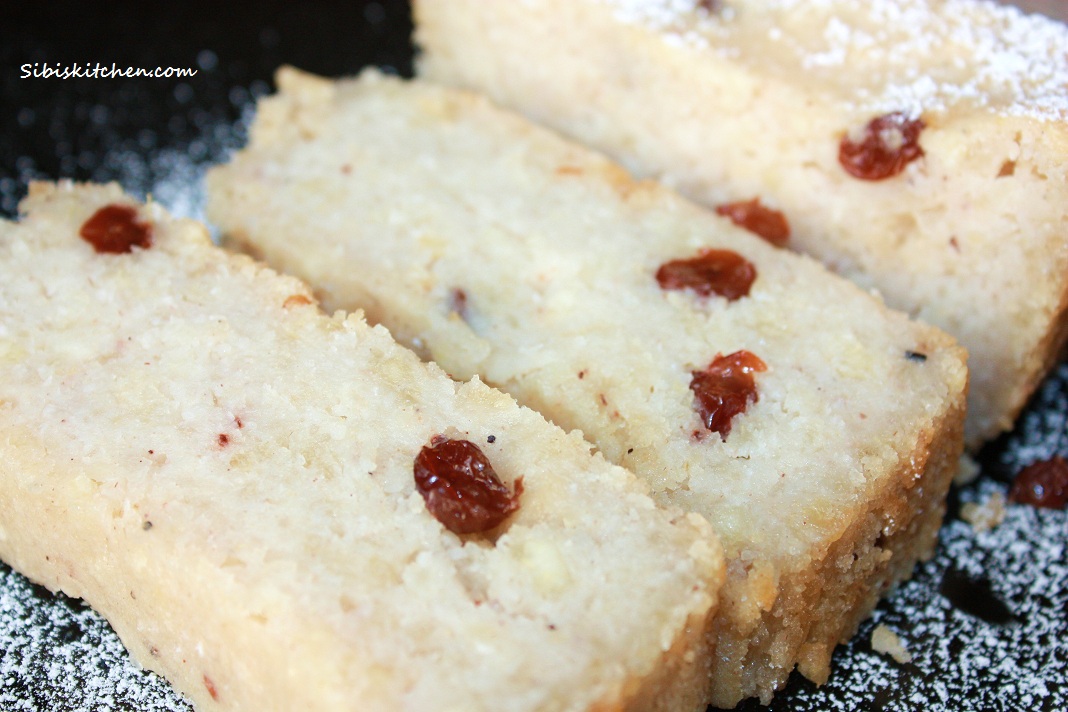 Tags:
carribean dessert
,
Cassava pone
,
Coconut
,
rich sweet bread
,
sugar
,
tapioca
,
yuca
A mouth watering sweet bread made from cassava or yuca. How did I get to taste this Caribbean dessert ? Thanks to Alimas Roti .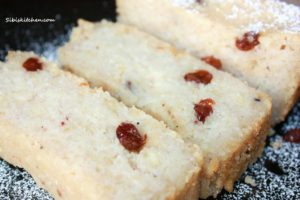 Preparation time 15 minutes
Cooking time 30 to 45 minutes
Serves:8
Ingredients
2 & 1/2 cups Cassava/Tapioca/Yuca grated
1 cup Sweet potato
1 cup Coconut (shredded)
1 cup granulated sugar
1/2 teaspoon ground Nutmeg
1/2 teaspoon ground Cinnamon
4 Tbsp Canola oil
1 tsp Vanilla essence
1 tsp ground Cardamom
1/4 cup Golden brown raisins
1/2 to 3/4 cup Low fat milk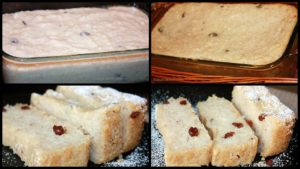 Preparation
1.Preheat the oven to 350 F.
2.Blend all the ingredients except raisins together in a food processor.
3.Pour the mixture with raisins into a greased bread pan and bake for 30 to 45 minutes until medium brown.
4.Let the baked pone cool to room temperature.
5.Slice them into rectangular pieces and serve.