Spinach-Egg Crepes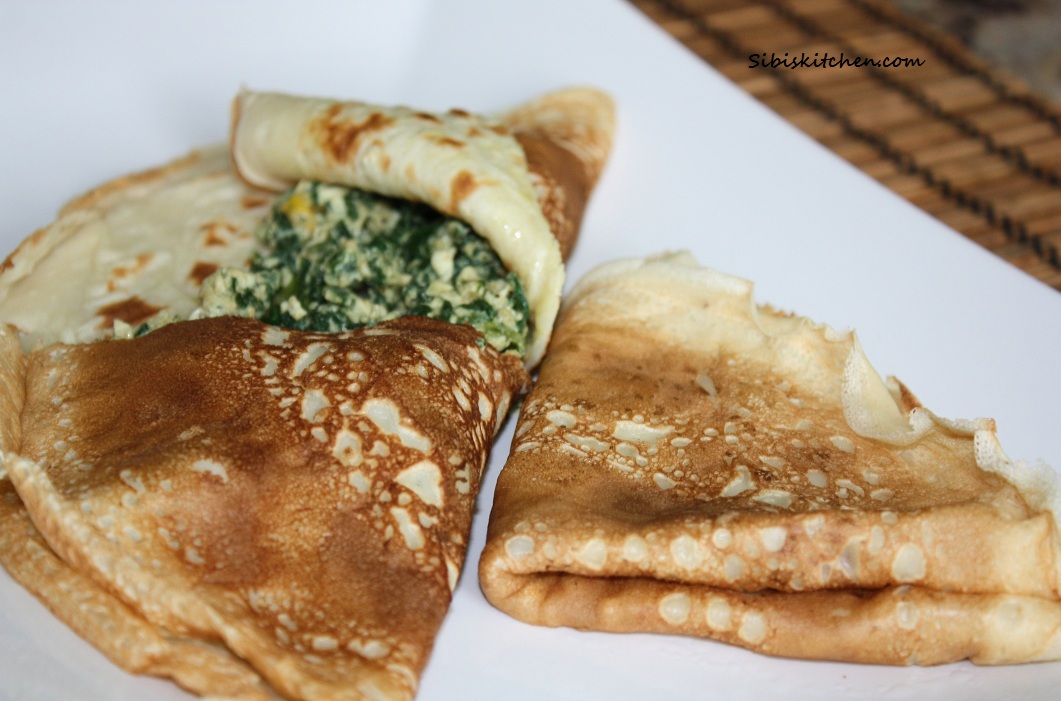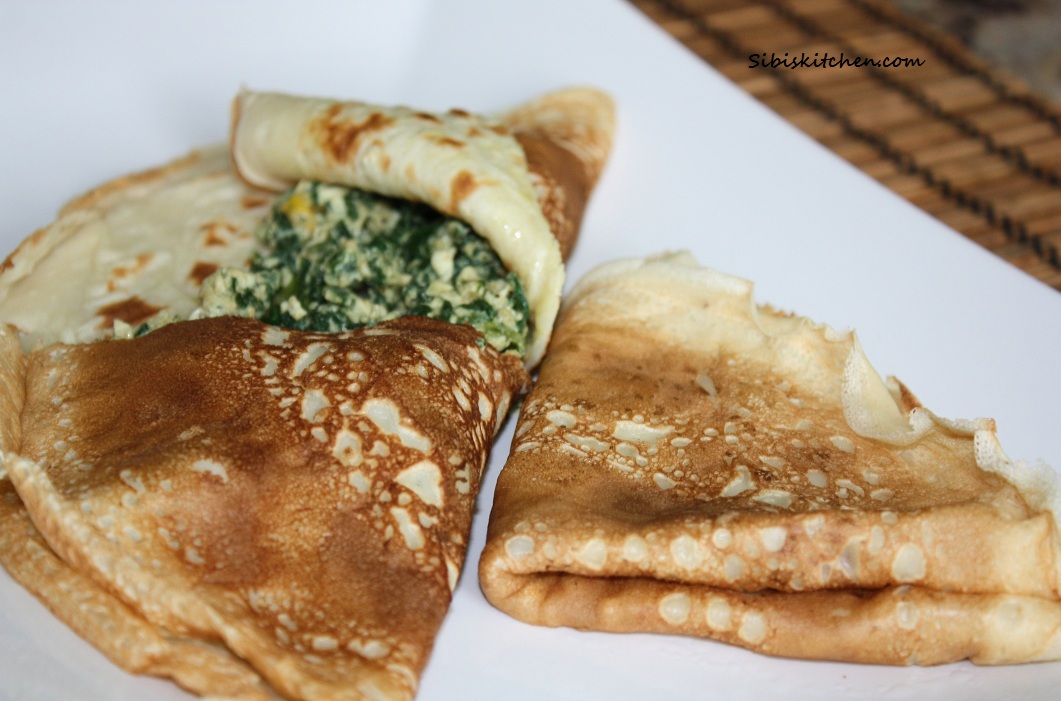 Tags:
all purpose flour
,
Crepes
,
eggs
,
goat cheese
,
IKEA food recipe
,
milk
,
salt
,
spinach
,
Spinach cheese crepes
Crepes can be eaten for breakfast,lunch or dinner. Try crepes with maple syrup,combination of berries and whip cream, with banana and cream, with cinnamon and brown sugar, with spinach, egg and cheese, or with creamed chicken and mushrooms. Actually, one of my favourites is a spinach ,egg  and cheese crepe,Yum!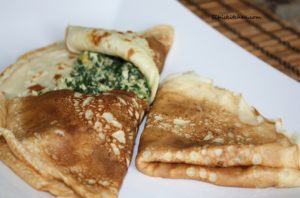 Prep Time: 30 minutes
Cook Time: 2 minutes
Yields: 14 crepes
Ingredients
For spinach and egg filling
Spinach 1 bunch  chopped
Eggs beaten 4 No
Pepper 1 tsp
Salt to taste
Olive oil 1 Tbsp
Goat cheese mild 3 ounces
Garlic clove 1 No
Thyme 1/2 tsp
For Crepes
All purpose flour 2 cups
1% Milk 1 cup
Water 1/2 cup
Egg 1 No
Baking powder 2 tsp
Salt 1/2 tsp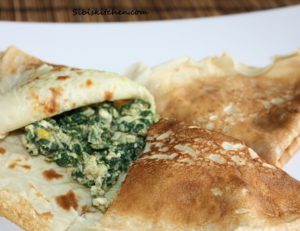 Preparation
For Spinach and Egg filling
1.Heat the oil in a skillet on medium high and  then add garlic. Cook for 1 minute.
2 Reduce heat to medium and stir in the chopped spinach. cook uncovered until all the water dries up.
3.Add the beaten eggs and let it cook with the spinach.
4.Add the goat cheese, stirring until melted and season it with thyme, salt and pepper.
For Crepes
1. In a large bowl, sift together the flour, baking powder and salt. Make a well in the center and pour in the milk,egg and water. Mix until smooth.
2. Heat a lightly oiled griddle or frying pan over medium high. Using a 1/3 cup measure , pour the batter into the pan, rotating pan to cover the bottom and form a uniform circle.
3.When firm, and the bottom is lightly dotted with browned spots, flip the crepe and cook for few more seconds. The crepe should stay soft and pliable
so it can be folded or rolled.
4.Spoon the spinach-egg mixture down the center of each crepe. Fold up crepes and serve warm.