Mango- Pineapple Supreme Cake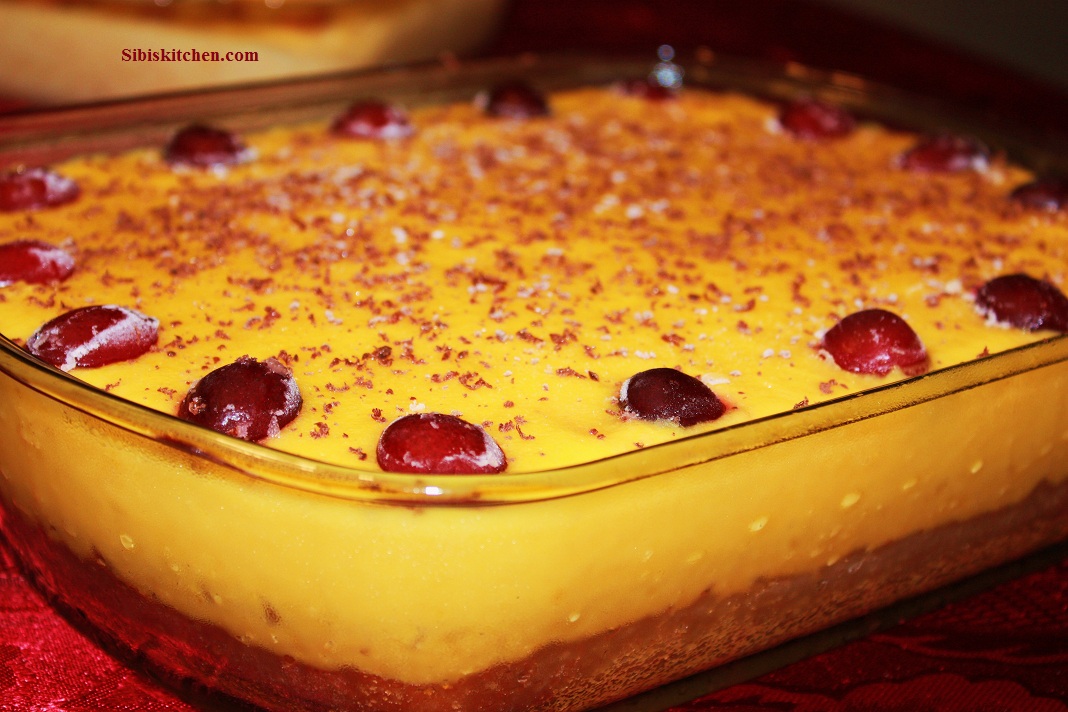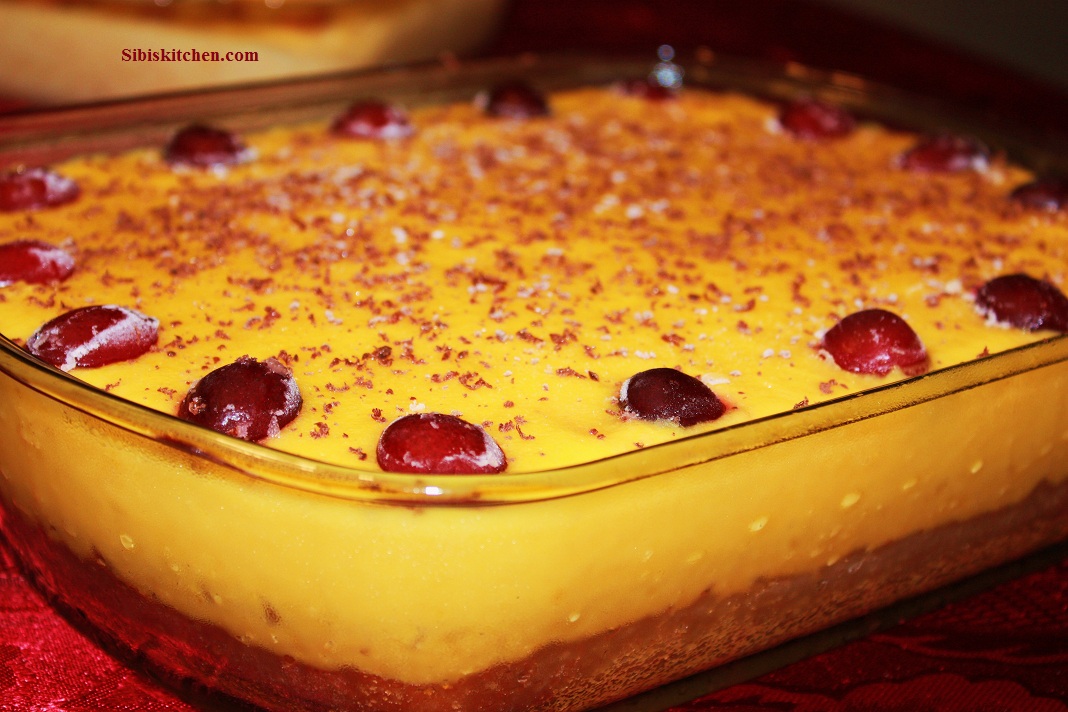 Tags:
baking powder
,
eggs
,
mango
,
mango-pineapple supreme cake
,
pineapple
,
plain cake
,
sugar
,
tropical fruits
,
vanilla
A delicious way to use your favourite tropical fruits on a simple plain cake and make it supreme….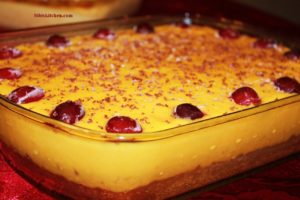 Ingredients for the cake
Butter 3/4 cup
Sugar 1.5 cups
Eggs 2 No
Baking powder 2 tsp
All purpose flour  2 cups
Vanilla extract 1 tsp
Milk 1 cup
Ingredients for the cake topping
Fresh Mango pieces 1 cup
Fresh pineapple pieces 1 cup
Instant vanilla pudding mix 1 packet
Milk powder 4 Tbsp
Cream cheese fat free 1 cup
Sugar to adjust the sweetness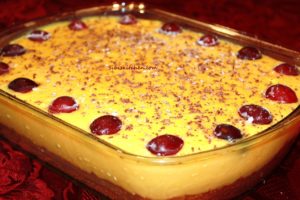 Procedure for the cake
1.Cream sugar and butter with an electric beater and add eggs and beat well.
2.Seive flour and baking powder together and add it to the beaten mixture alternately with milk.
3.Add the vanilla extract and mix well.
4.Pour the cake batter into a 13×9 inch rectangular glass baking pan coated with cooking spray.
5.Bake in a preheated 350-degree oven for about 30 minutes or until a toothpick inserted in the center comes out clean.
6.Allow the cake to cool to room temperature and then chill the cake.
Procedure for the cake topping
1. Blend the mango and pineapple pieces into a smoothie and transfer to a bowl.
2. Mix rest of the ingredients to the bowl using an electric beater till u get a smooth mixture.
3. Spread the mango-pineapple mixture over the chilled cake and freeze it for an hour or two.
4. Serve with fresh cherries and grated dark chocolate.