Stuffed Date Fritters/ Eenthapazham Nirachu Porichathu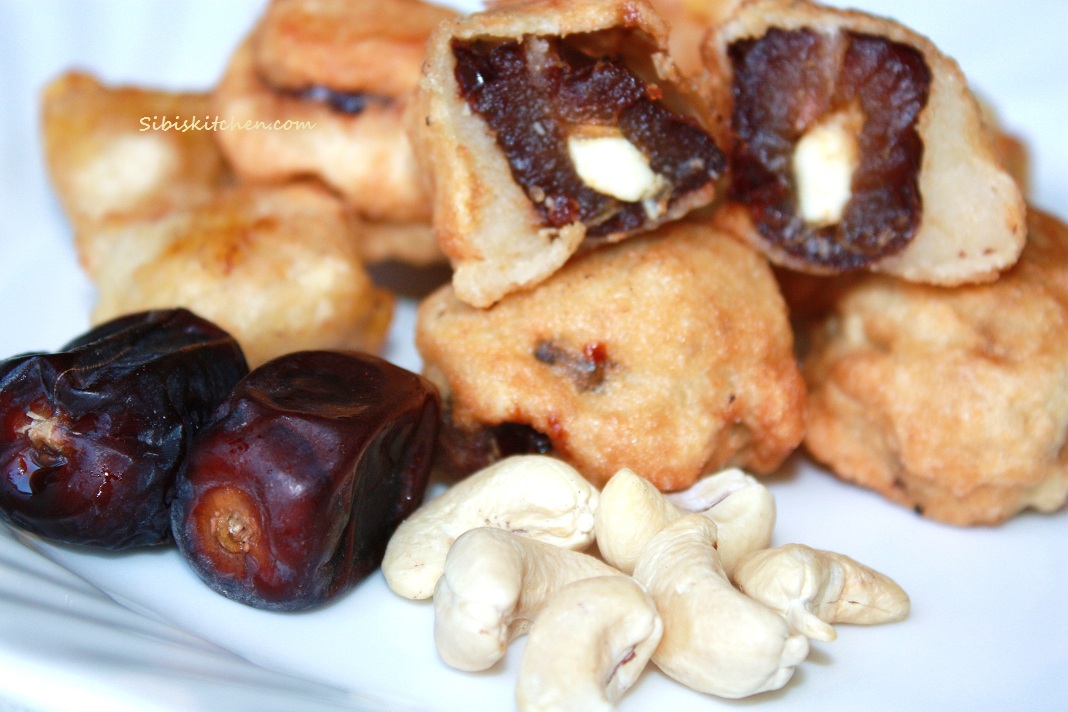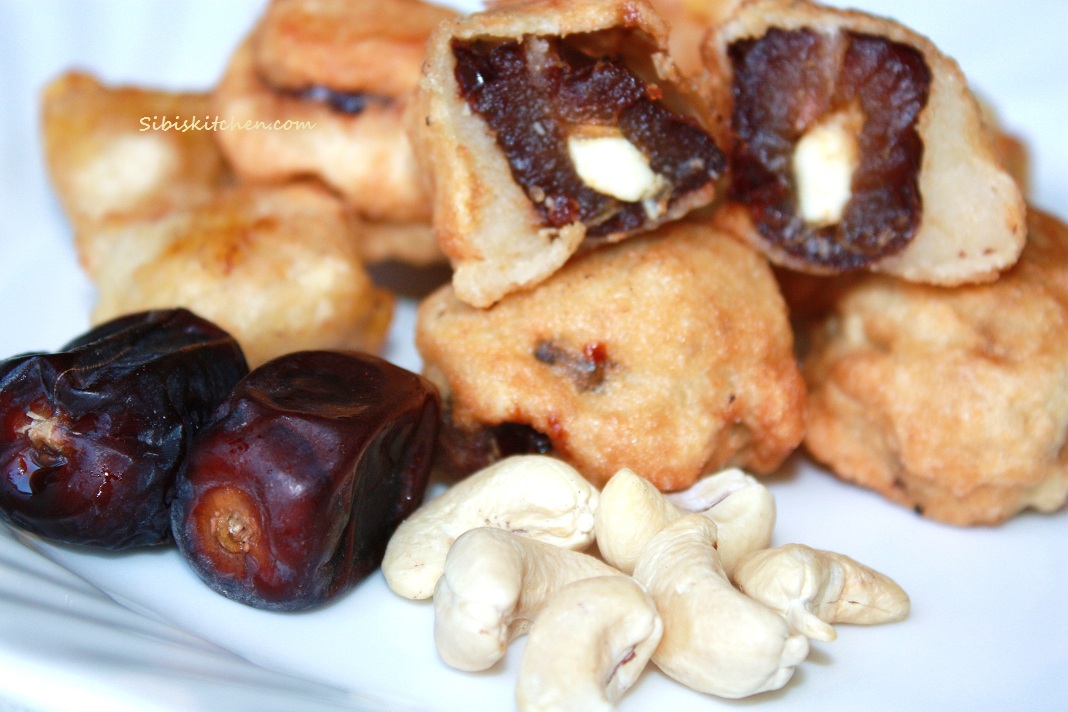 Tags:
all purpose flour
,
arab snack
,
dates
,
Eenthapazham Nirachu Porichathu
,
kerala snack
,
medjool dates
,
ramdhan special
,
Rice Flour
,
salt
,
Stuffed Date Fritters
,
sugar
Stuffed Date Fritters remind me of Ramdhan spent in Abudhabi, UAE. When Ramdhan falls during July-August, you get different varieties of dates from the farm that are sweeter than honey and give you a jump start  while breaking a day long fast from dawn to dusk. Some Arab farm owners may gift you few kilograms of dates  just for visiting their farms.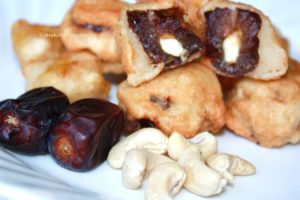 Ingredients
Dates/Eethapazham 10 N0
Raw Cashewnuts  10 No
All purpose Flour 1/2 cup
Rice flour 2 Tbsp
Sugar 2 tsp
Salt a pinch
Water as needed
Oil for frying
Method
1.Pit all the dates by slicing along one side of it and stuff each one with raw cashewnuts.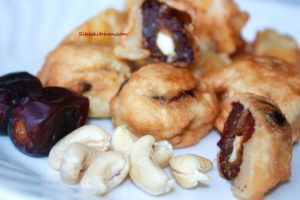 2. Now prepare a smooth thick batter with rest of the ingredients.
3. Heat oil in a pan and dip the stuffed dates in the prepared batter and deep fry to golden brown.
4. Enjoy with your evening tea or coffee