Watermelon Sorbet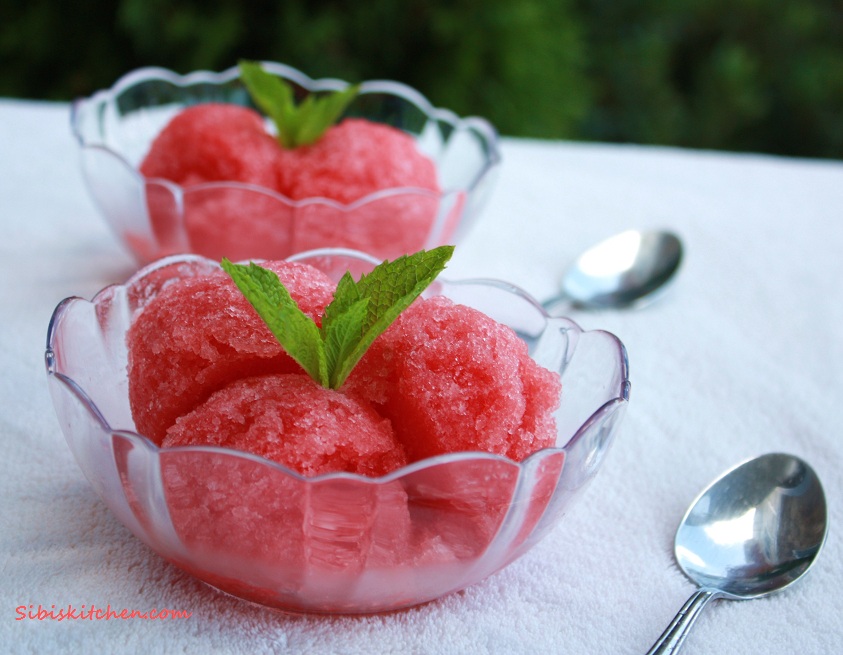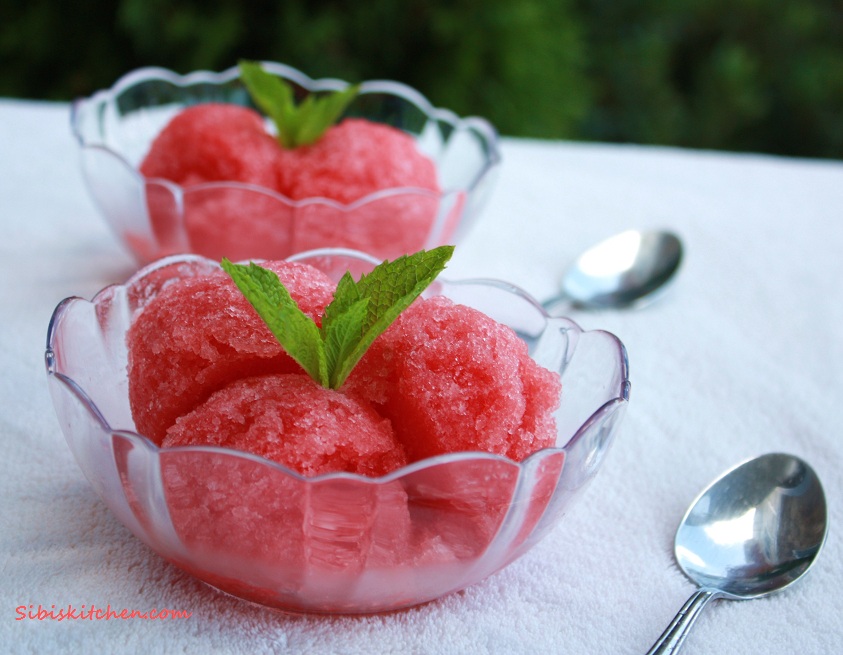 Tags:
dessert
,
freezies
,
honey
,
lime zest
,
sugar syrup
,
watermelon sorbet
Sorbet is a frozen dessert made from sweetened water flavoured with iced fruit (typically juice or puree) or plain chocolate.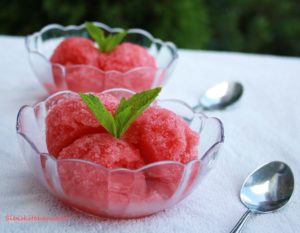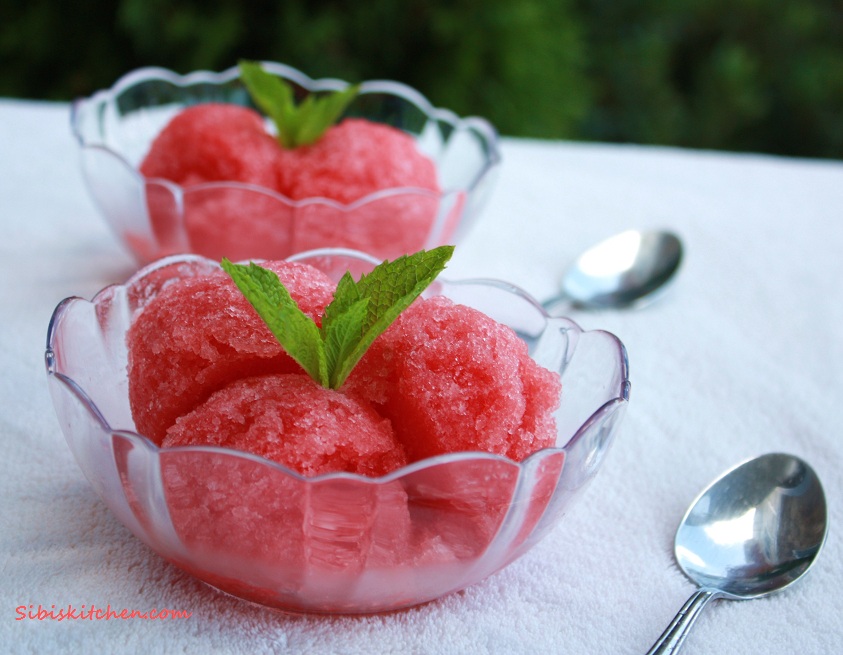 Ingredients
Seedles watermelon chunks frozen 8 cups
Sugar syrup or Honey 1/2 cup
Grated zest of Lime 2 tsp
Freshly squeezed juice of 1 Lime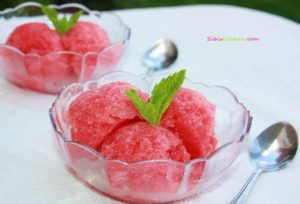 Method
1.Place all ingredients into a blender and pulse it until all the watermelon chunks turn into a smooth sorbet.
2.You can serve it right away or scoop it out and freeze for a few hours in a container. Use an ice cream scoop to serve.