Nan Khatai / Indian Cookie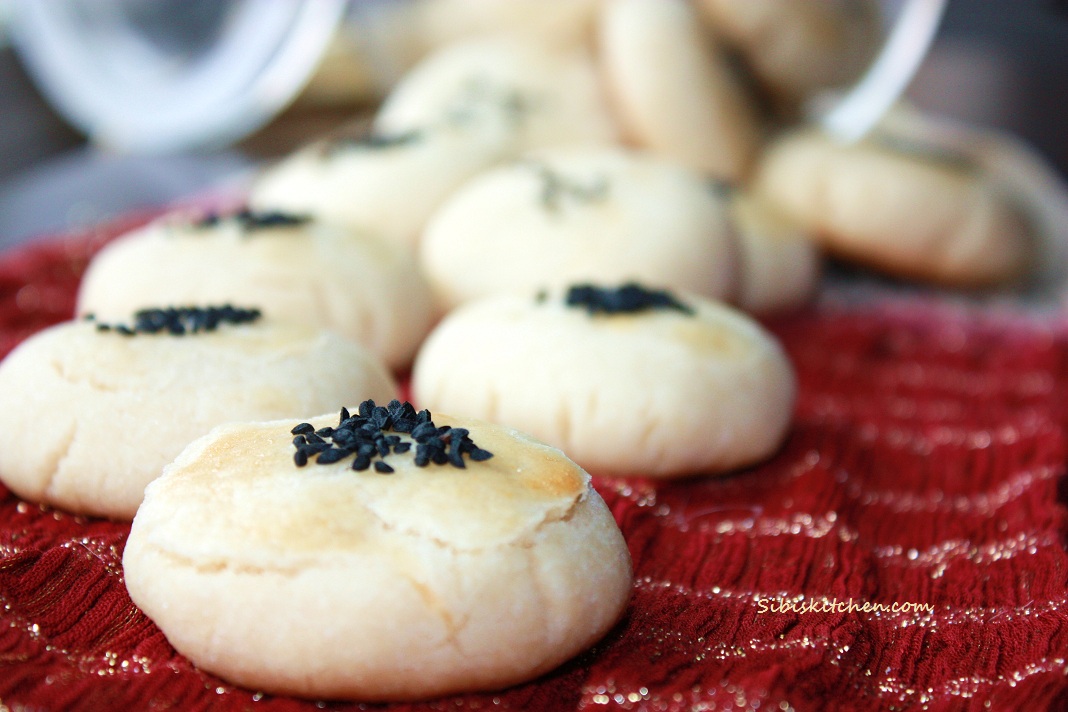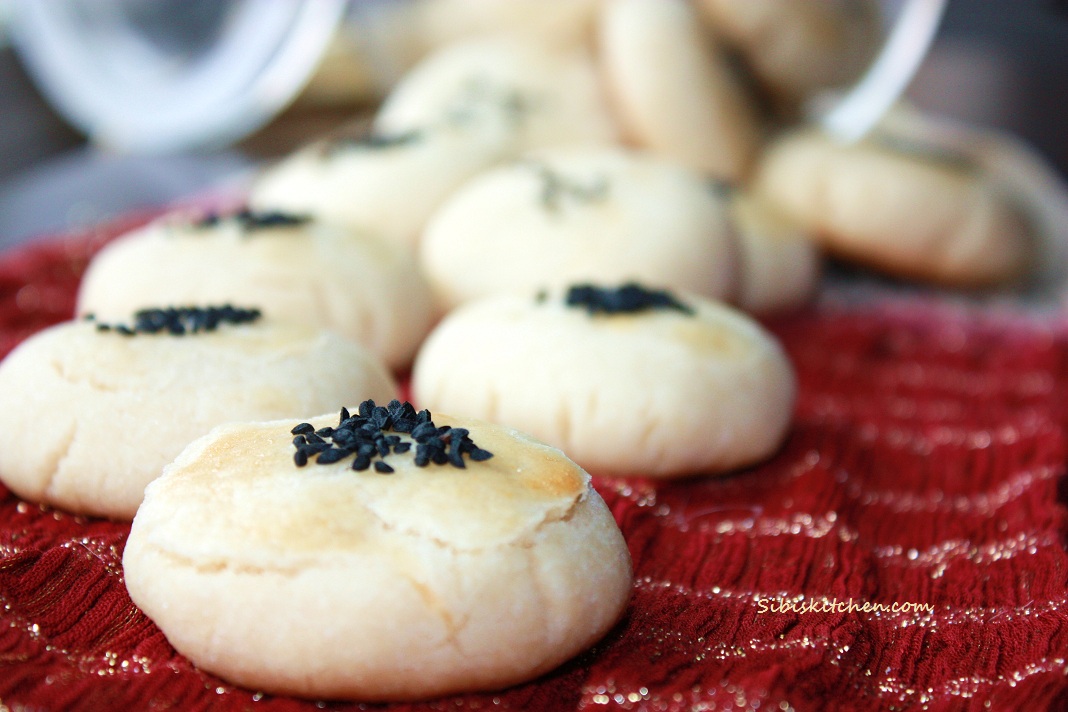 Tags:
crumbly delicate biscuits
,
Indian cookies
,
Nan Khatai
For those who do not know about Nan Khatai,its an eggless desi cookie. It is very similar to the American pecan sands in texture.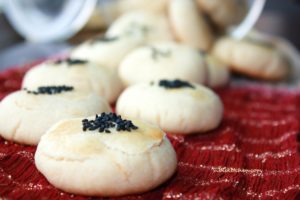 Ingredients
Maida – 2 cups
Unsalted butter – 1 cup
Powdered Sugar – 3/4 cup
Cardamom powder – 1 tsp
Baking powder- 1/2 tsp
Warm milk – 2 Tbsp
Kalonji or Black seeds for garnish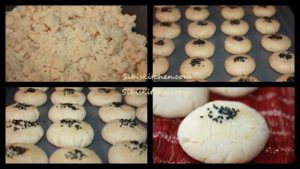 Method
1 .Preheat oven to 350 degrees.
2. In the bowl, beat together butter and powdered sugar until light and fluffy. Add cardamom powder, milk and combine well. Add the flour, mix until combined. Knead the dough and keep it covered for 1 hour.
3. Prepare small balls out of the dough, and flatten each ball slightly and place it on the baking tray or cookie sheet.
4. Sprinkle few black seeds over each Nan Khatai. You can alternatively use nuts or choco chips or dry fruits.
5. Bake on the middle rack for 18-20 minutes.
6. Cool completely. Store in airtight container.They have a shelf life of 2 weeks.