Stuffed Meen Pathiri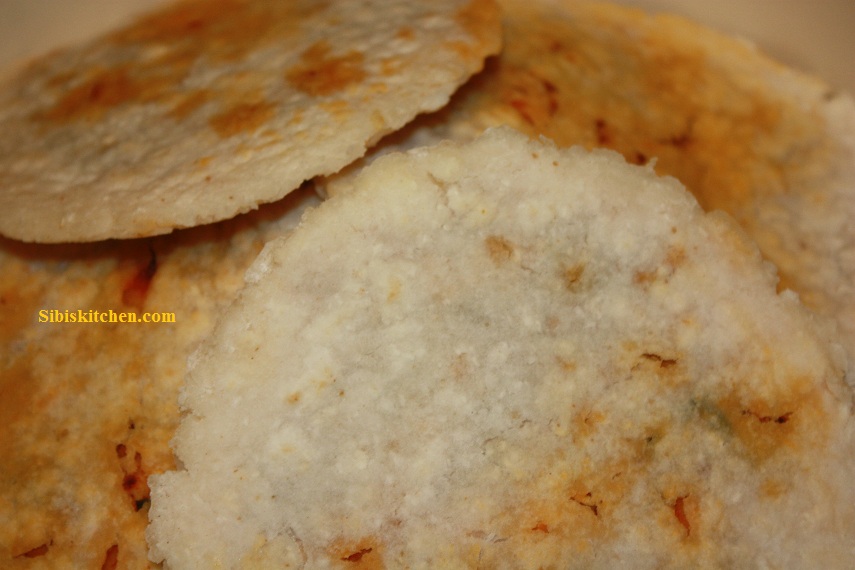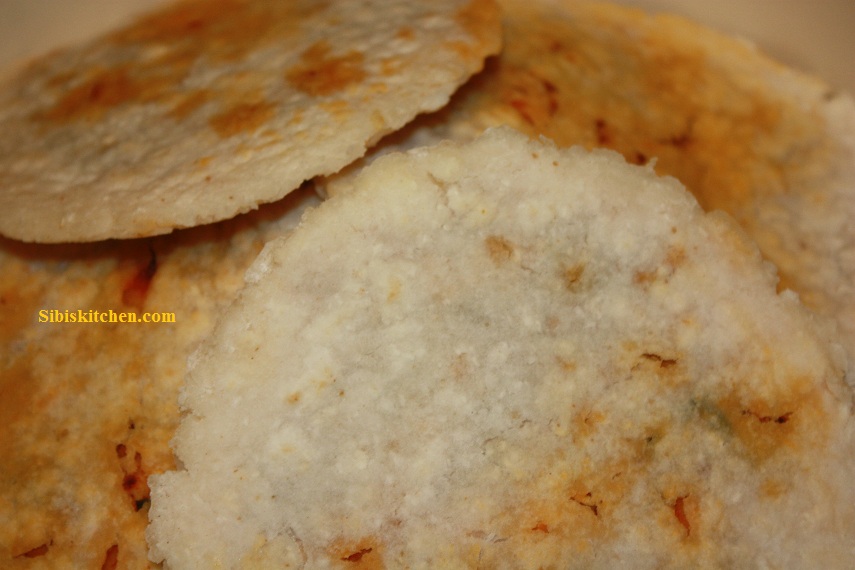 Tags:
malabar cuisine
,
meen pathiri
,
Pathiri
,
rice pancakes
Pathiri is a pancake made of rice flour. It is part of the local cuisine among  the Mappilas of North Malabar and Malabar in Kerala State of Southern India. Crushed rice is made into a white dough and baked on pans called oadu.Variants of pathiri include neypathiri (made with ghee), poricha pathiri (fried rather than baked), meen pathiri (stuffed with fish), and irachi pathiri (stuffed with meat). Meen pathiris are steamed pancakes filled with a spicy fish masala but here in my recipe, I have them pan fried.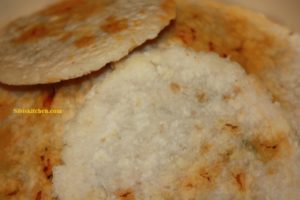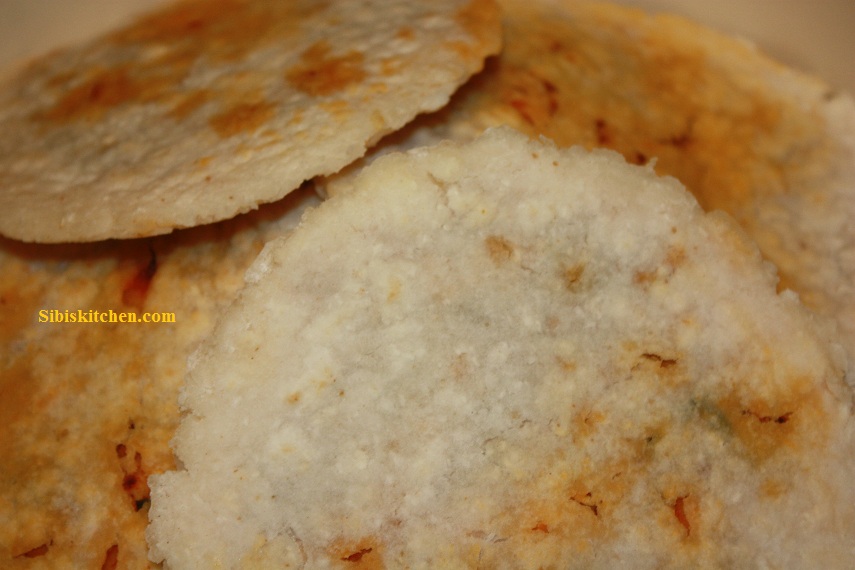 Ingredients
For frying fish:
King fish 2 Big pieces
Kashmiri chilli powder 2 tsp
Coriander powder 1 tsp
Turmeric powder 1/2 tsp
Fennel Powder 1/2tsp
Salt as needed
Lime juice 1 tsp
Coconut oil for frying
For Fish Masala
Large onion chopped 3 No
Garlic cloves crushed 5 No
Tomatoes medium chopped 2 No
Kashmiri Chilli Powder 2 tsp
Coriander powder 1tsp
Turmeric powder 1/2tsp
Salt to taste
Curry leaves, chopped 2 twigs
Ginger crushed 2 tsp
Green chillies chopped 2 No
Coriander leaves chopped 2 Tbsp
Garam masala powder 1 tsp
Grated coconut 4 Tbsp
For Pathiri
Rice flour 2 cups
Water 21/2 cups
Salt 1 tsp
Grated coconut 4 Tbsp
Cumin seeds 1 tsp
Shallots 2 No
Method
For frying fish:
1) Mix all the powders,lemon juice and salt into a paste.
2) Marinate the fish pieces with the paste for an hour
3) Shallow fry the marinated fish pieces in oil.
4) Remove from flame, remove the bones and break each pieces4-6 portions. Keep them aside.
For Fish Masala
1) Heat oil in a frying pan, add onions and salt and sauté until it becomes soft and translucent.Add green chillies,ginger, garlic and sauté for few minutes  until the onion is cooked very well.  Add chilli powder,coriander powder and turmeric powder and sauté for few seconds.
2) Add in the chopped tomatoes, cover and cook till the tomatoes are soft and cooked. Add the grated coconut,garam masala and chopped leaves.
3) Cover and cook for 3-4 minutes until the raw smell of the coconut goes away.Cook for a minute or two. Add the fish pieces, cover and cook on very low flame until all the flavour is infused well for about 5 minutes.
For Pathiri
1) Boil two and a half cups of water with salt.
2) Grind the coconut,shallots and cumin seeds together.
3) Sprinkle rice flour to the boiling mixture.Cover and cook till all the water gets absorbed. Stir occasionally.
4) Pour this in a pan, add the ground paste and knead well.
5) Make small balls out of the prepared rice dough and then make small pathiris using a chapathi presser.
6) Place a tablespoon of the fish filling on a pathiri and then cover it with another. Seal the sides.
7) Gently roll the stuffed pathiri and pan fry both sides of each pathiri.