Kerala Chicken Cutlets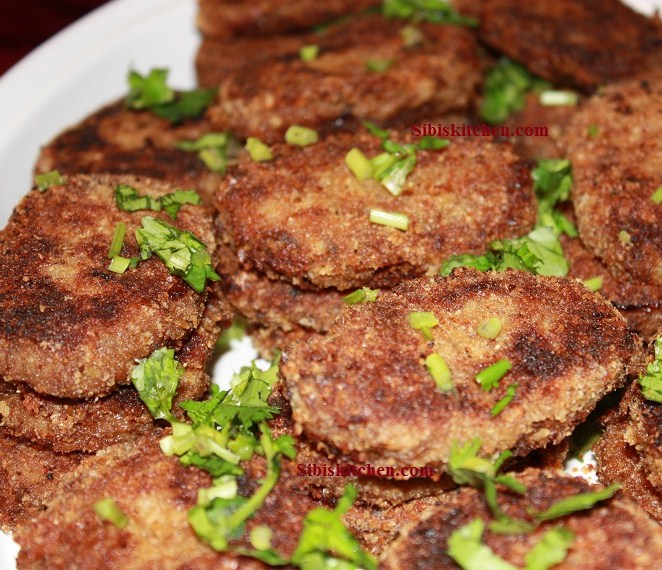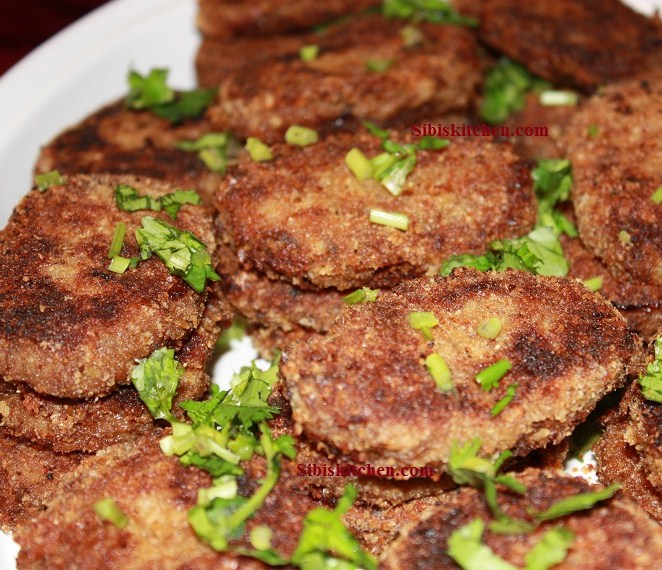 Comments: 3
Tags:
chicken
,
chicken curry masala
,
curry leaves
,
kerala chicken cutlet
I started making cutlets in the early days of experimental cooking after marriage. I  had lots of  fun in shaping and frying them well.Alternatively, cookie cutters can be used to make cutlets of desired shape.  But getting the texture correct and not having them fall apart while frying took a lot of experience.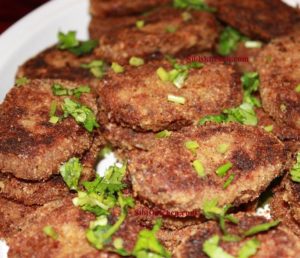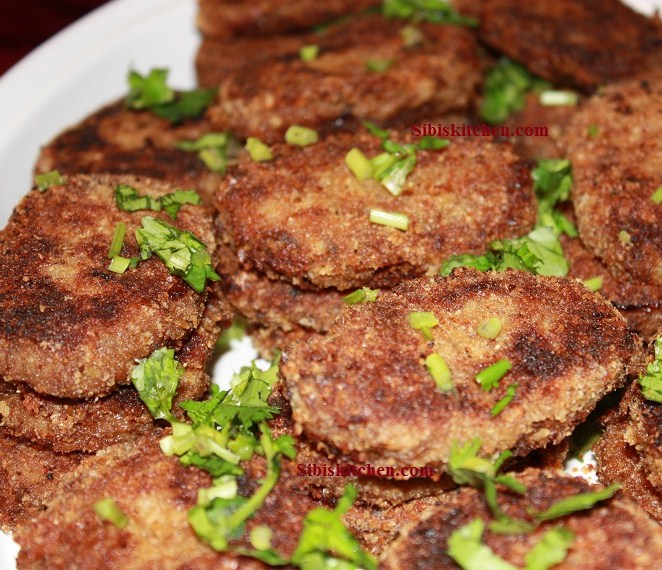 Ingredients
Black pepper powder 1/2 tsp
Bread crumbs 1 cup
Coriander leaves(chopped) 1/2 bunch
Curry leaves(chopped) – 2 sprigs
Extra large egg beaten 1 N0
Garam masala Powder 1 tsp
Garlic(finely crushed) 2 tsp
Ginger(finely crushed) 2 tsp
Ginger-Garlic Paste 2 Tbsp
Green chillies(finely chopped) 2 No
Whole chicken  500 gms
Oil for frying as needed
Onions(medium size, finely chopped) 2 No
Potatoes (medium) 3 No
Turmeric powder 1/2 tsp
Chicken curry masala 2 tsp
Procedure
1)Wash and drain the chicken.
2)Mix the chicken with turmeric powder, salt, pepper and little bit of ginger-garlic paste and half cup of water and cook well.
3)After cooling it, separate all meat from bones and blend it to get ground chicken.
4)Boil potatoes with a pinch of turmeric and mash and keep it to cool.
5)Heat oil in a pan and sauté onions, until light brown.
6)Add curry leaves, coriander leaves, green chillies, crushed ginge-garlic,chicken curry masala and garam masala powder.
7)Add the mashed potatoes and the cooked ground chicken. Keep it on low flame, until its dry enough to make balls.
8)Allow the mixture to cool thoroughly.
9)Take a handful of this mixture and make balls.
10)Flatten it out slowly into thick disc shapes.
11)Dip it in the beaten egg and then roll in the breadcrumbs.
12)Shallow fry it in oil, till both the sides turn golden brown.
You can substitute the chicken with other minced meat (beef, lamb) or fish as well.