Bird's Nest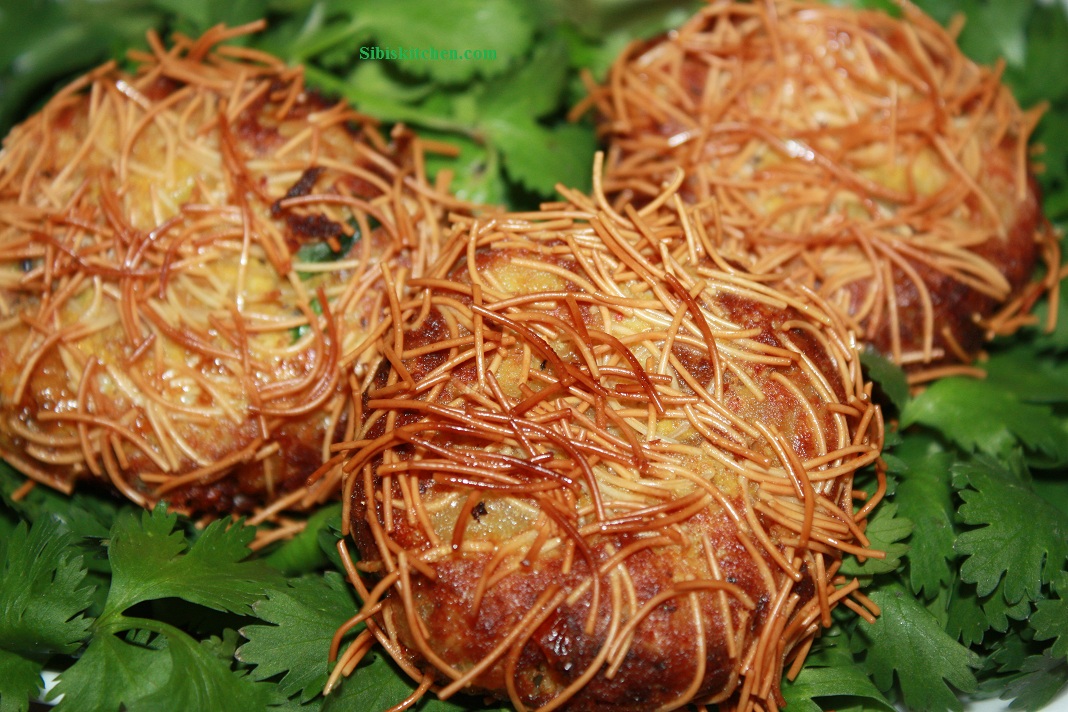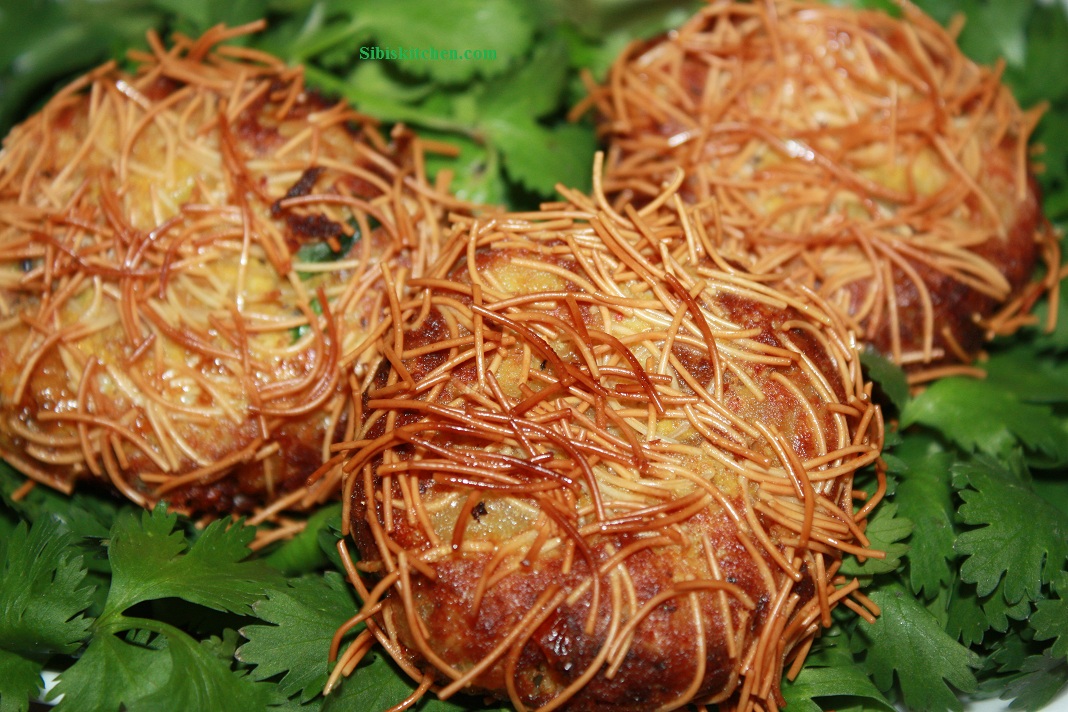 Tags:
appetizer
,
Bird's nest
,
Chicken/meat cutlets
,
Kili koodu
,
malabar snack
Bird's nest is one of my  favorite appetizers. I don't need any special occasions to make this; it's often served as an appetizer or as an entree for dinner. The final touch differentiates it from the ordinary cutlets. I got this idea  from cookery show that is broadcasted on Asianet.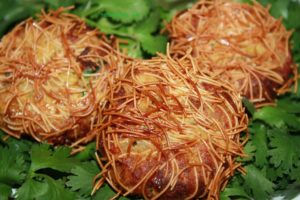 Ingredients:
Onion finely chopped- 3
Ginger/Garlic paste-2 tsp
Green chillies, finely chopped- 2
Turmeric powder 1/4 tsp
Garam masala-1 tsp
Cooked/Shredded meat or chicken 1 pound
Cilantro/Curry leaves chopped-1 handful
Potatoes boiled and mashed -2
Salt-as required
Oil-2 tsp
Preparation:
Heat a skillet and add the oil.
Saute onion till translucent, add salt to it.
Add ginger/garlic paste, green chillies and garam masala, saute for 2 minutes.
Now add the cooked and shredded meat to this and combine well.
Add the boiled, mashed potatoes and mix everything well.
Finally add chopped cilantro/curry leaves.
The mix is ready.
Make small balls out of this mix and flatten in between the palm of your hands and keep aside.
Coating the mix:
Ingredients:
Eggs beaten (use just egg whites or both)- 2
Vermicilli small pieces-1 cup
Oil- enough for frying
Method:
Beat the eggs using a whisk.
Place the vermicilli on a platter.
Dip each flattened balls in the egg and then coat it with the vermicilli.
Deep fry each one in oil until golden brown.
This bird's nest could be served with tomato ketchup or green chilli sauce.