Koon Olarthu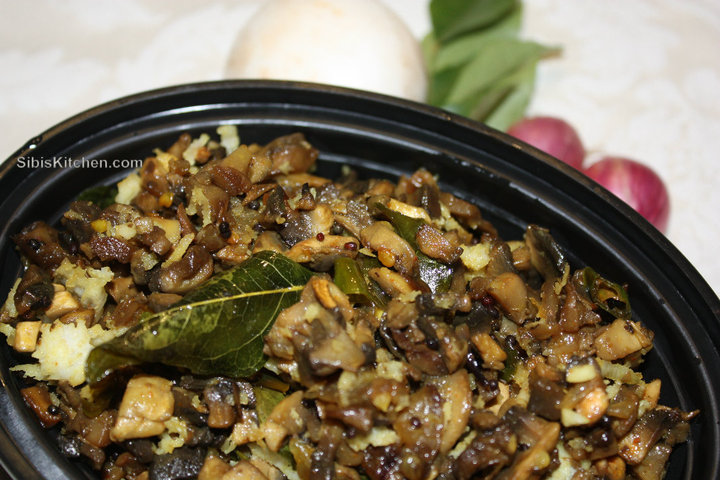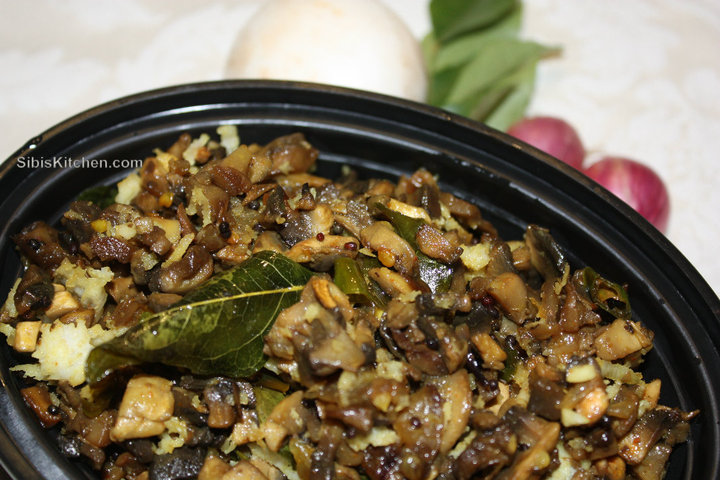 Tags:
koon thoran
,
Mushroom Olarthu
,
Mushroom Thoran
,
Portobello mushroom
Common mushroom, Button Mushroom , or when mature, the Portobello mushroom—is an edible mushroom native to Europe and North America. It is cultivated in more than 70 countries and is one of the most commonly and widely consumed mushrooms in the world.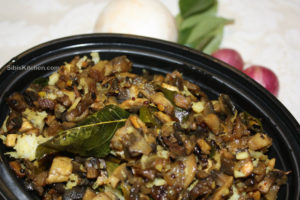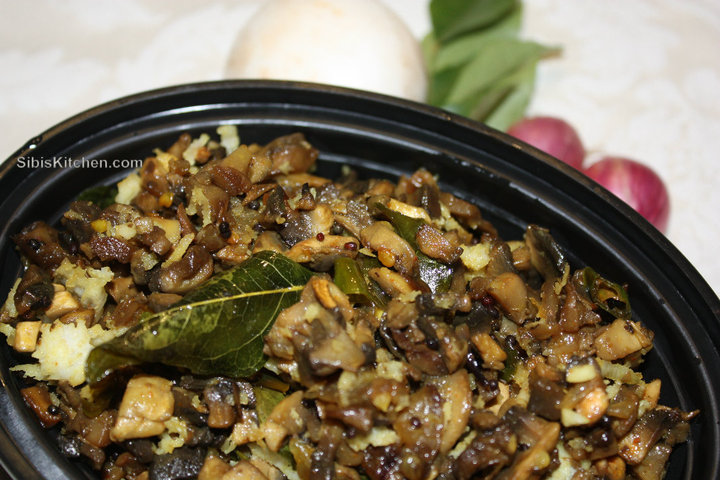 Ingredients
Mushroom – 250 gm
(cut into small pieces)
Shallots – 5 no
(finely chopped)
Grated coconut – 1 cup (optional)
Green chillies – 1 no
Cumin seeds – 1 tsp
Garlic pods – 2 nos
Turmeric powder – 1/2 tsp
Mustard seeds – 1/2 tsp
Black gram – 1 tsp
Curry leaves – A few
Salt – As needed
Oil – as needed
Method
1)Grind together coconut, green chilly, garlic, cumin seeds and
turmeric powder into a coarse paste.
2)Heat oil in a pan or a kadai.
3)Stir fry the mushrooms, until they are cooked and keep aside.
4)Pour oil into the kadai and splutter mustard seeds,black gram and
then add curry leaves and chopped shallots.
5) Saute, till they turn golden brown.
7)Add the ground mixture and saute for 2-3 seconds.
8) Transfer the stir fried mushrooms and cook for couple of minutes and serve.