Kozhiyada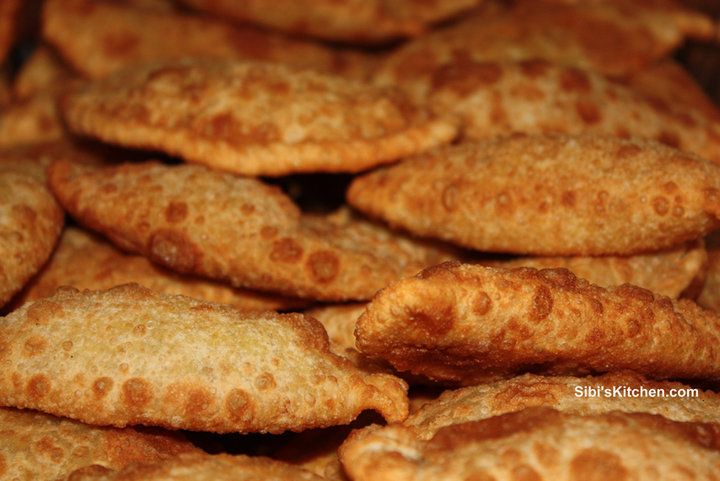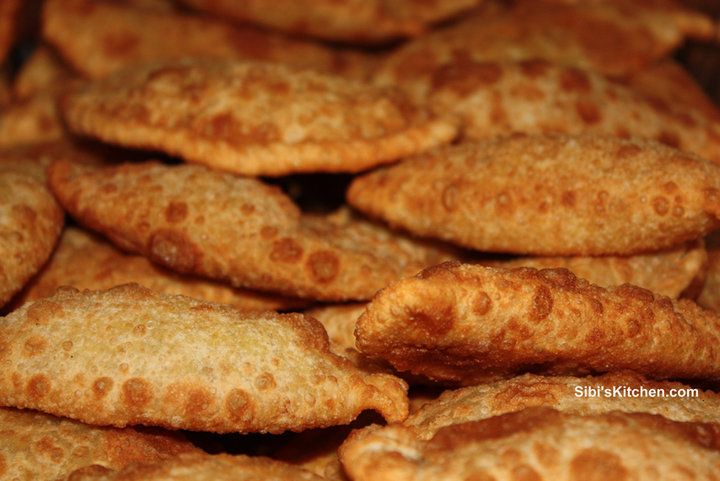 Tags:
ckicken pockets
,
ifthar
,
kozhi ada
,
malabar snack
A nice snack to simply munch on or to go with tea. This sizzler which may be called 'the relative of Samosa', is a celebrity in ifthars and family gatherings… Yes! you can make the bet! You wouldn't stop with one.. 🙂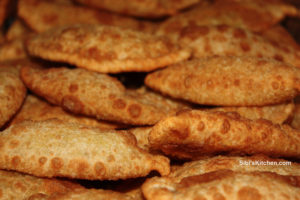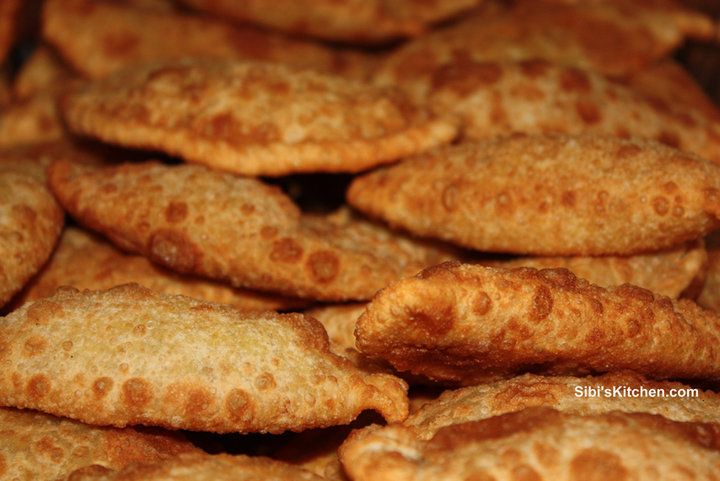 Ingredients
All-purpose flour/Maida  1 cup
Salt 1/2 tsp
Water as needed
For the chicken filling
Chicken-cooked & shredded 1 cup
Coconut grated  1/4 cup
Garlic crushed 1 tsp
Ginger crushed 1 tsp
Onion chopped 1/2 cup
Green chillies chopped  2 No
Red chilli powder 1/2 tsp
Turmeric powder 1/4 tsp
Garam masala 1/2 tsp
Chicken curry masala 1/2 tsp
Curry leaves chopped 8 N0
Salt, as needed
Directions
1.Make a semi hard dough with all purpose flour, salt, and water, Keep aside.
2.Shred the cooked chicken with fork or food processor and keep aside.
3.Heat oil in a pan . Saute onions, ginger, garlic and green chillies. To this add shredded chicken,grated coconut and saute again. Now add garam masala and chopped curry leaves, adjust salt and mix well. Set aside.
4.Make small balls out of the dough .Roll them out like rotis and stuff the chicken filling. Make into a half moon shape. Seal the edges with a touch of water,  twist the edges around the  kozhiyada and deep  fry till  golden brown.