Ethaykka Upperi( Plantain chips)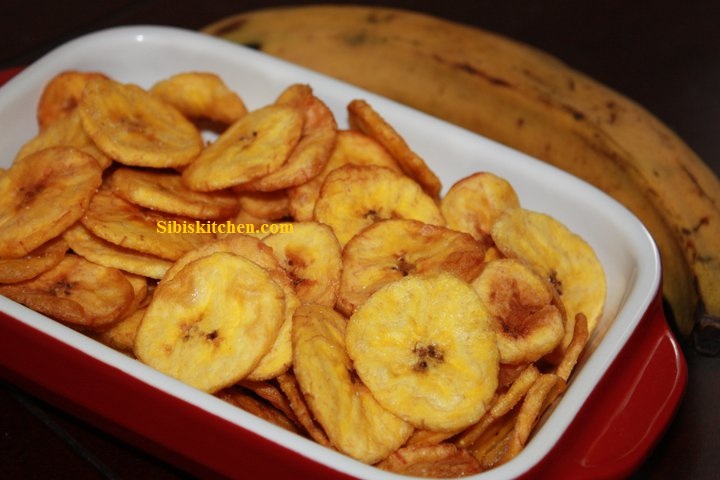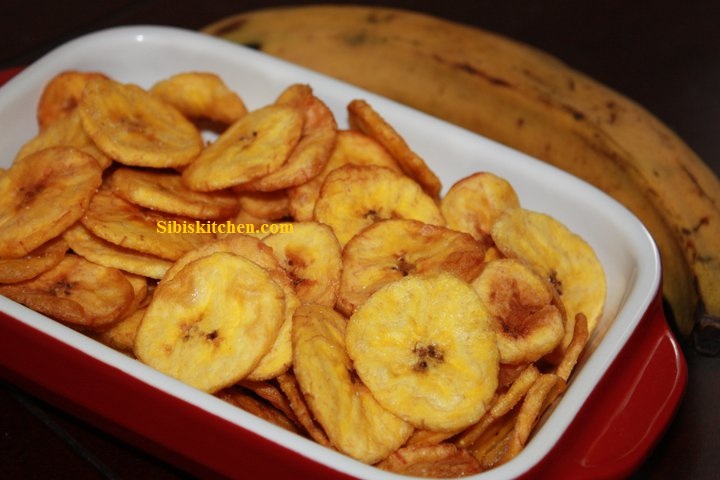 Comments: 4
Tags:
banana chips
,
Ethaykka upperi
,
nendra pazham
,
pazham chips
,
plantain chips
Here's how to make the crispy, crunchy, addicting and the most famous Kerala snack -Ethaykka Upperi( plantain chips). Whoever visits Kerala, are sure to save some packets of these chips for themselves and their family too..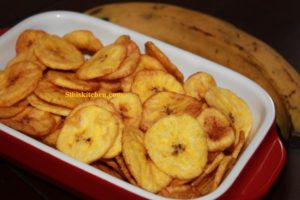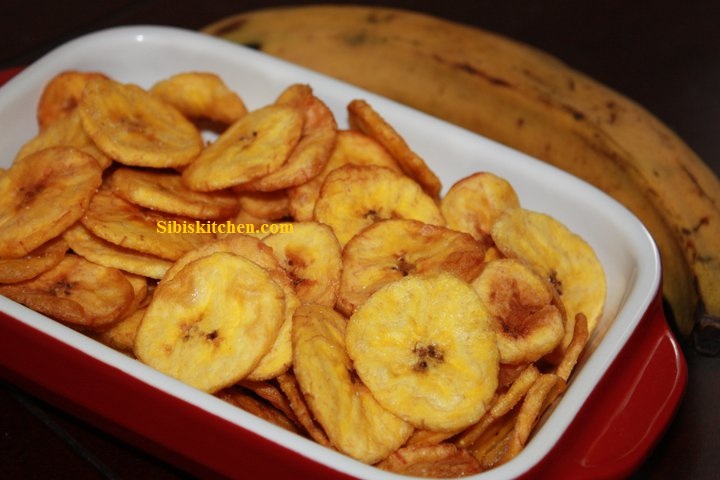 Ingredients
Raw plantains or slightly ripe plantains  2 no
Canola Oil: for deep frying
Salt – 1 tbsp or as required, dissolved in 1/2 cup water, for sprinkling
Turmeric Powder: a pinch(optional)
Procedure
1. Peel off the plantains and slice the plantains to thin rounds.While slicing, remember to apply some oil in your palms to prevent black stains.
2.Heat oil in a kadai or cheenachatti at a medium high flame.
3. Keep aside 1 tbsp salt and a pinch of turmeric powder in 1/2 cup water.
4.When the oil is hot enough, bring down the flame to medium and add the sliced bananas carefully to deep fry.
5.When the chips are almost done(you can hear a crisp sound and the oil will stop foaming, you can also taste check whether its done or not), reduce the heat and sprinkle a little salt-turmeric water(you do not need to add more than 1-2 tsp) into the oil carefully.
6.When the bubbles stop coming, stir well and drain on to a colander and transfer to a plate lined with paper towel.
7.Allow the chips to cool and then transfer to air tight containers.