Pineapple Souffle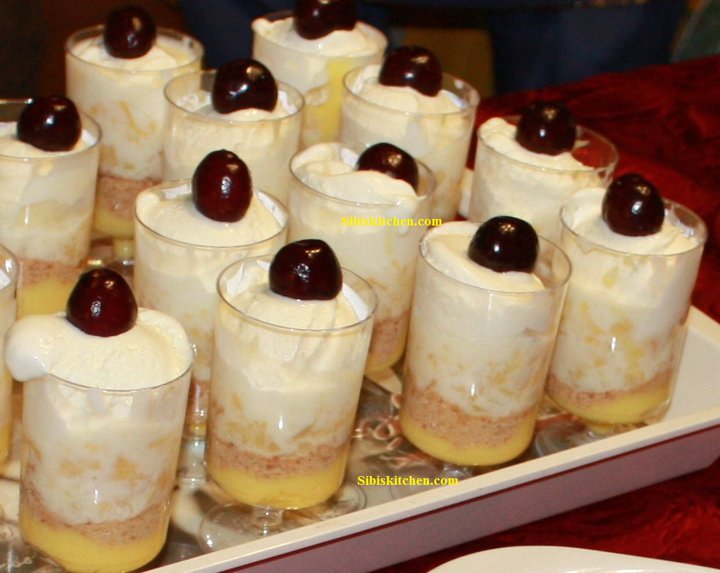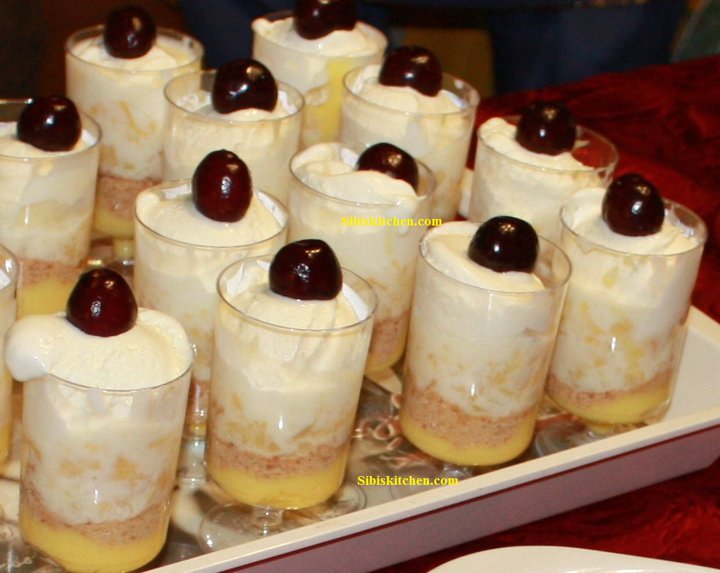 Tags:
french dessert
,
Halal gelatin
,
pineapple flavoured gelatin
,
Pineapple Souffle
An easy to make delicious french dessert. It's rich and yummy!! My family and friends loves it.Hope you all love it too!!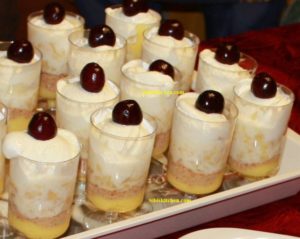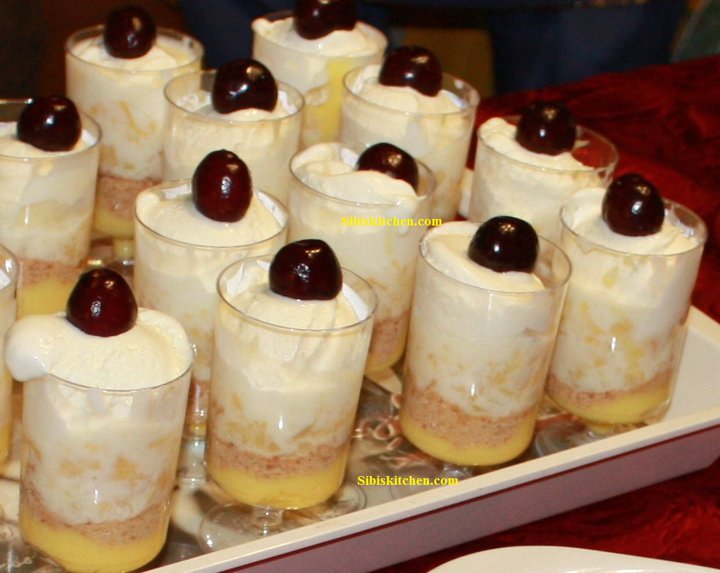 Ingredients
½ liter Whole milk
100 ml Fresh Cream
1 tin Condensed Milk
2 cups Crushed pineapple
1 pack Halal gelatine(pineapple flavored)
Directions
1.Take a cup of water and place it over heat. Add gelatin and keep stiring till the mixture  warms and the gelatin melts.
2. Beat cream for 15 mins. Add condensed milk and whole milk. Beat thoroughly.
3. Add the gelatin water after it is cold and mix thoroughly.
4.Add 2 cups of crushed pineapple. Put the entire mixture in a souffle dish and set in freezer for one hour.
5.In this picture you can see a bottom layer of pineapple custard, then a layer of powdered biscuit,a layer of pineapple souffle topped with vanilla ice cream and cherry.