Spring Rolls / Pan Rolls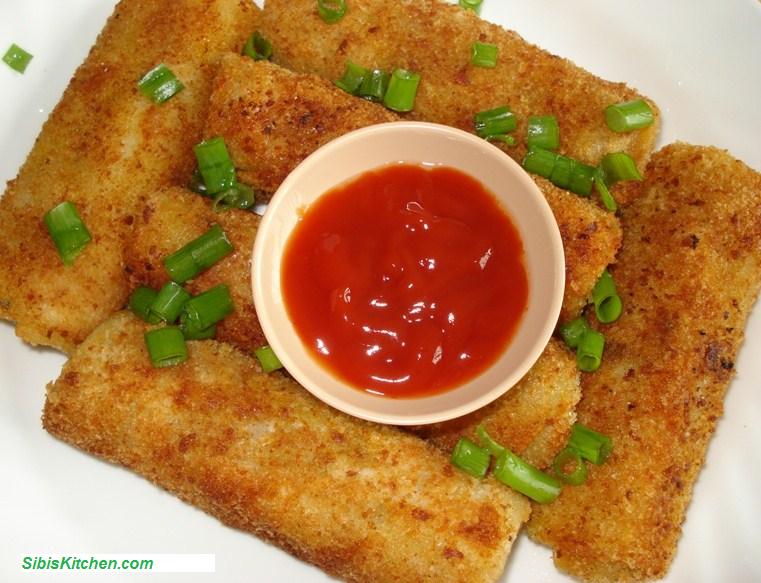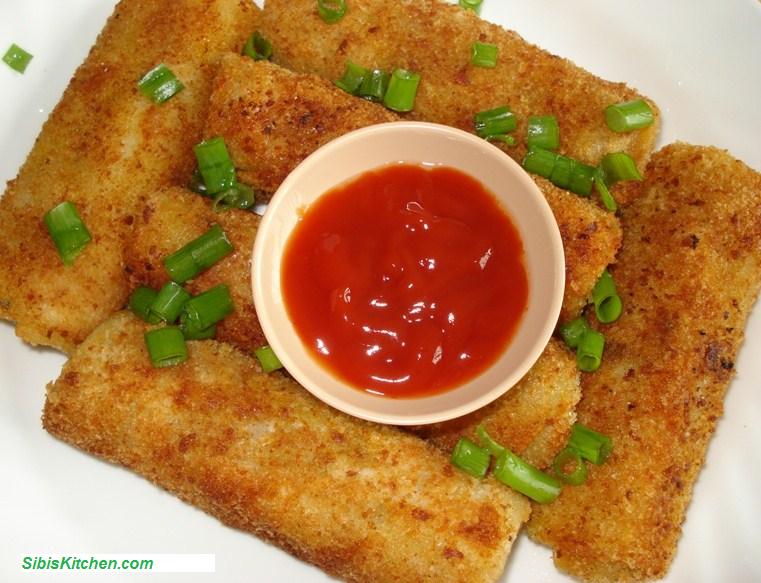 Comments: 7
Tags:
Chicken Roll
,
Pan Roll
,
Spring Rolls
No words to describe this starter. It is absolutely delicious! Pan Rolls have a universal appeal and element of surprise once you bite into this delicious cylindrical shaped wonder! Stuff them with vegetables, noodles and /or cooked and shredded meats and you can do wonders with it. Pan Rolls sometimes known as Spring Rolls are just worth the effort. Thanks to my Mother In Law who taught me every step of this recipe.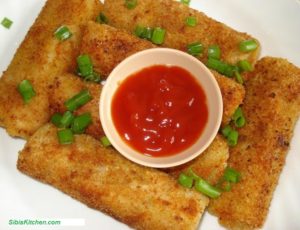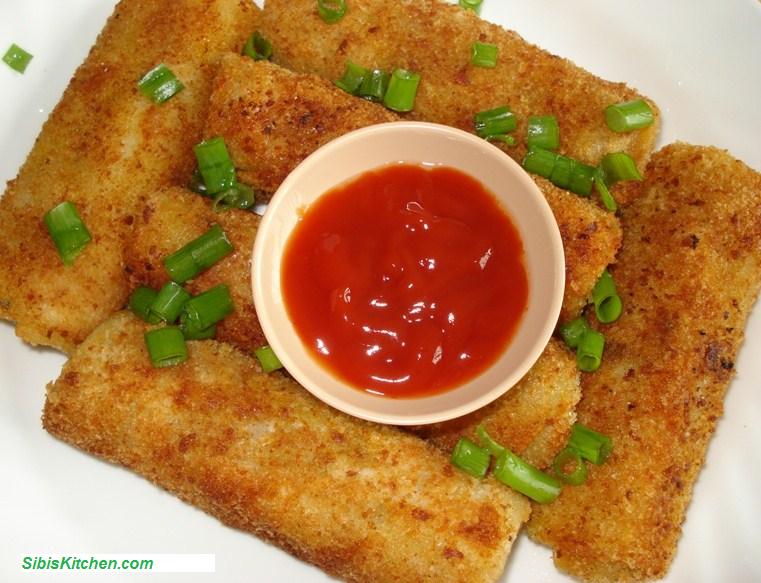 Ingredients:
For Pan cake Batter
2 cups All purpose flour
1 Egg
Salt to taste
Water as required
For the stuffing:
2-3 Spring onions, chopped
2 tsp Green chilli sauce
1 Tbsp Chopped ginger
1 Tbsp Chopped garlic
1/2 cup Carrots cut into thin strips
1/2 cup Cabbage, thin strips
1 cup Cooked shredded chicken
1/2 cup French cut green beans
1/2 cup Green bell pepper thin strips
2 tsp Soy sauce
Pepper
Salt to taste
Oil for frying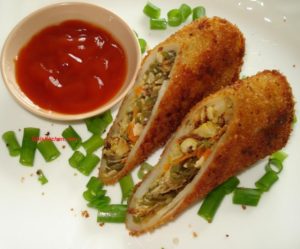 Method:
1. Mix egg, salt in a bowl and beat well. Also add all purpose flour,water and make a fine batter.
2. Heat a non stick pan,pour scoop of batter into the pan, spread the batter and make thin pancake cooking just one side.
3. When it is done, remove from the pan and repeat the process for the remaining batter. Keep the pancakes aside.
4. Heat oil in another pan for the stuffing and saute the vegetables each separately for 1 to 2 minutes.Keep all the sauted vegetables in a separate plate.
5. On the same pan,heat oil and then add chopped ginger-garlic, let it turn light brown, then shredded chicken and fry. Season it with salt,pepper and sauces. Now add the sauted veggies and the stuffing is ready
6. Place each pancake on a plate ,add a big tablespoon of the above mixture in the middle and roll up tucking in the sides as you would a spring roll.
7.Dip in beaten egg then roll in bread crumbs.
8.Shallow fry until golden and drain on kitchen towel.
YUMMY to go with maggi HotNSweet chilli sauce.