Sibi's Gold Coin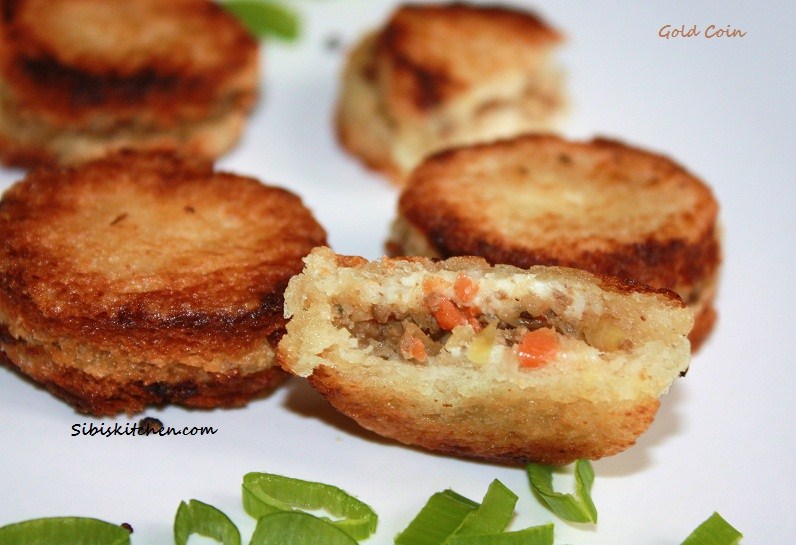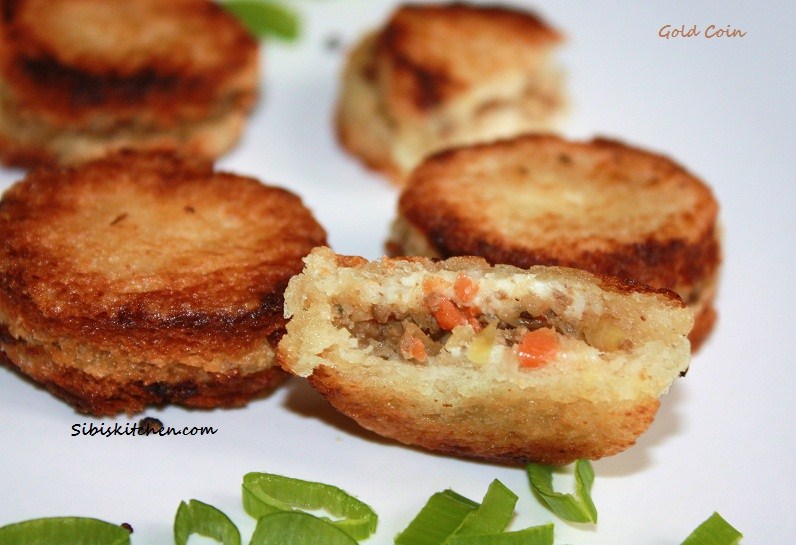 Tags:
Beef gold coin recipe
,
beef snacks
,
bread
,
Our family favourite
,
Snacks
Have you ever wondered a chef making gold coins? These gold coins are edible unlike the expensive ones created by a goldsmith. At this point in time, when the gold price is skyrocketing, make these gold coins at home and stay happy!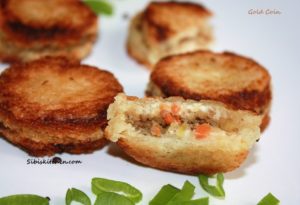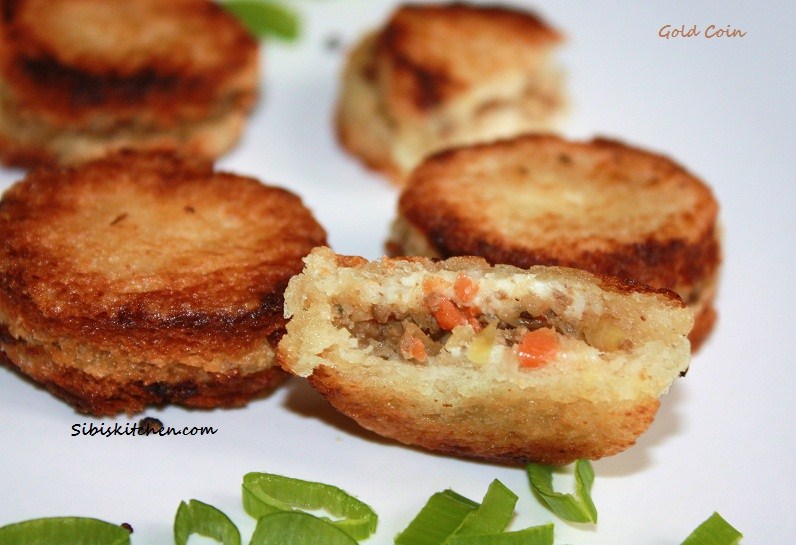 Preparation Time : 30 minutes
Cooking Time : 10 minutes
Servings : 4
Ingredients
White bread slices 8 slices
Kraft cheese spread as needed
Onion , chopped 1 small
Garlic, chopped 4 cloves
Carrot,minced 1/4 cup
Cooked lean ground beef 1/4 cup
Cabbage,minced 1/4 cup
Green chillies,chopped 2-3
Ginger, chopped 1 inch piece
White pepper powder1/2 teaspoon
Soy sauce 1 tsp
Salt to taste
Corn flour/corn starch 2 Tbsp
Canola oil for frying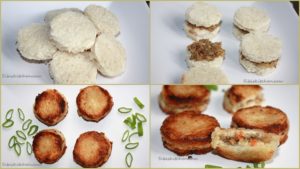 Preparation
1.Heat oil in a pan,fry the chopped garlic, then ginger and onions for about 2 to 3 minutes
2.Add the green chillies,salt,carrot,cabbage and beef.Cook for 5 to 7 minutes.
3.Season it with pepper and soy sauce. Keep aside.
4.Cut the bread slices into roundels using a cookie cutter.
5.Spread 1/2 teaspoon of cheese spread and top it with filling.
6.Take another roundel, spread cheese and cover the roundel with the filling and gently press to make a sandwich.
7.Repeat the same procedure with rest of the roundels and filling.
8.Mix corn flour in water to make a light thick mixture
9.Heat oil in a frying pan. Coat each bread sandwiches with a thin layer of corn flour mixture and fry both sides till golden brown.
10.Serve hot with chilli sauce or tomato ketchup.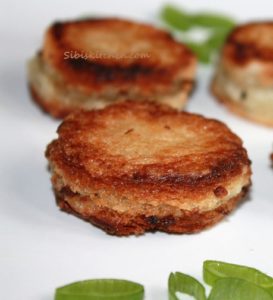 Notes: Vegetarians can use cooked and shredded soy chunks in place of ground beef.