Avalose Podi/ Poora Podi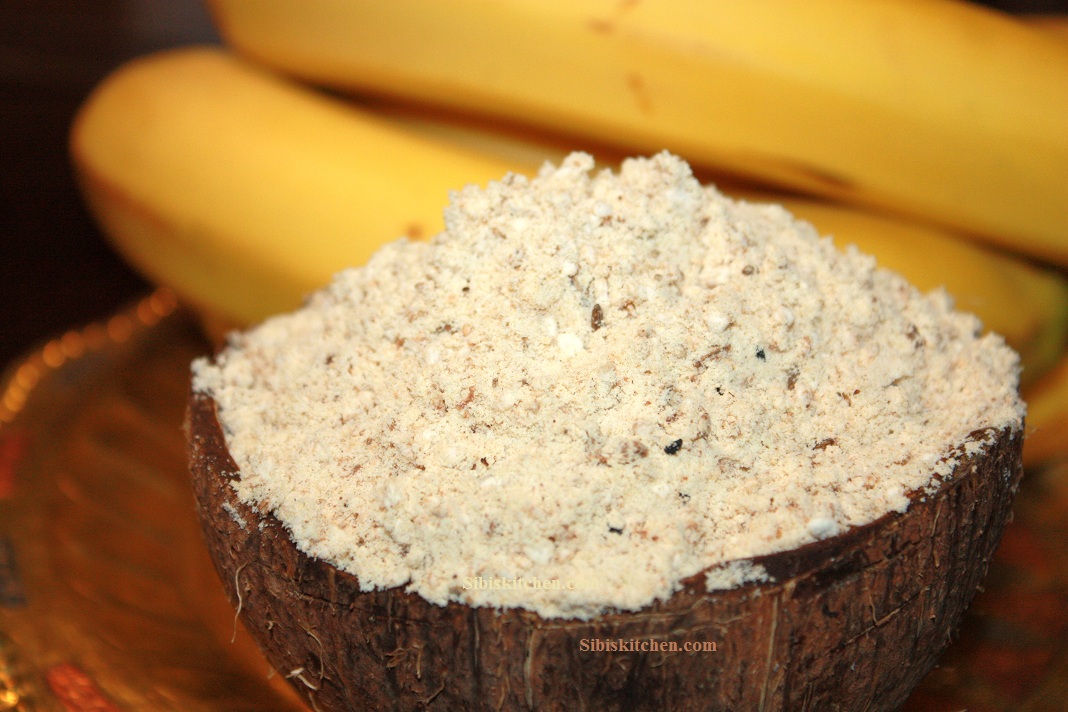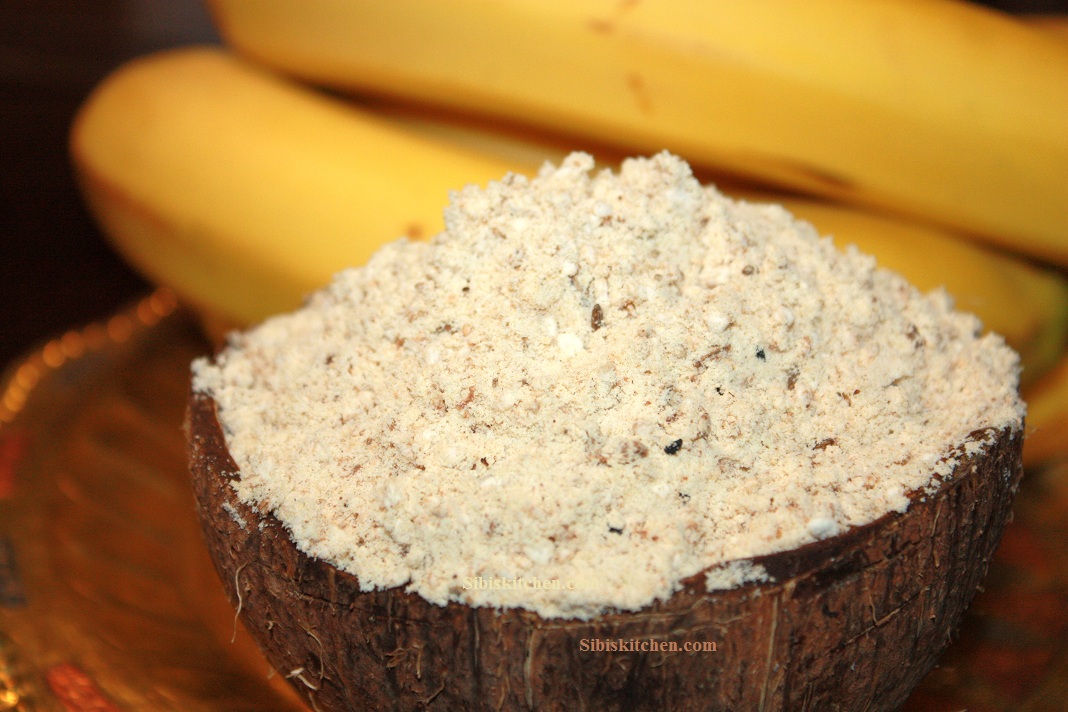 Tags:
asianet adukkala
,
Avalose podi
,
Avalose unda
,
benefits of kalonji
,
Coconut
,
islam
,
jagathy's daughter
,
kalonji
,
kalonji recipe
,
kerala cuisine
,
Nadan Recipes
,
nigella seeds
,
parvathy shon
,
Poora podi
,
pooram
,
Snacks
,
sugar
,
Traditional Recipes
,
unani medicine
Its a traditional and popular evening snack of Kerala and my favourite too. Most of the Kerala snack recipes ask for rice flour and coconut  since we have enormous paddy fields and coconut palms to provide the raw materials. Avalose podi is a combination product of  roasting raw rice flour, grated coconut,cumin seeds and kalonji.Give it a try and enjoy!!!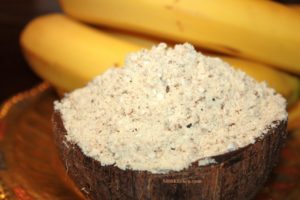 Preparation time : 10 minutes
Cooking time: 15 to 20 minutes
Serves 8
Ingredients
Rice Flour : 3 cups
Freshly Grated Coconut : 1 1/2 cup or 1 whole coconut
Cumin Seeds (Jeerakam) /Cumin Powder : 2 tsp
Nigella seeds/ onion seeds/kalonji 1 Tbsp
Salt  1 to 2 tsp
Preparation
1. Combine well the rice flour, grated coconut,cumin seeds and salt using your hands and keep it aside for about 1 hour.
2. Heat a heavy bottomed pan (preferably uruli or cheenachatti) and lightly roast the nigella seeds.
3. Add the rice-coconut mixture and dry roast the mixture stirring continuously on a medium low flame for about 15 to 20 minutes or till the mixture turns light brown in colour.
4. Switch off the flame and cool completely and store in air tight containers.
5. Serve as an evening snack with some added sugar and ripe banana and enjoy!!
Notes: Avalose podi  when mixed with mashed banana and sugar and shaped into balls , you get avalose unda. I love both the ways.
Check out how Parvathy Shon(film star Jagathy's daughter) makes it in a much simpler way in the Adukkala show hosted by Asianet
Facts about Nigella seeds:
The seeds have been traditionally used in the Middle East and Southeast Asian countries to treat ailments including asthma, bronchitis, rheumatism and related inflammatory diseases, to increase milk production in nursing mothers, to promote digestion and to fight parasitic infections. Its oil has been used to treat skin conditions, such as eczema and boils, and to treat cold symptoms. Many researchers have recently also studied its reaction towards cancer, and it is said to have many anticancer properties.Its many uses have earned black cumin seed the Arabic approbation Habbatul barakah, meaning the "seed of blessing".In Islam, it is regarded as one of the greatest forms of healing medicine available. In the Unani Tibb system of medicine, black cumin is regarded as a valuable remedy for a number of diseases.