Semolina cake/ Harisseh/ Nammurah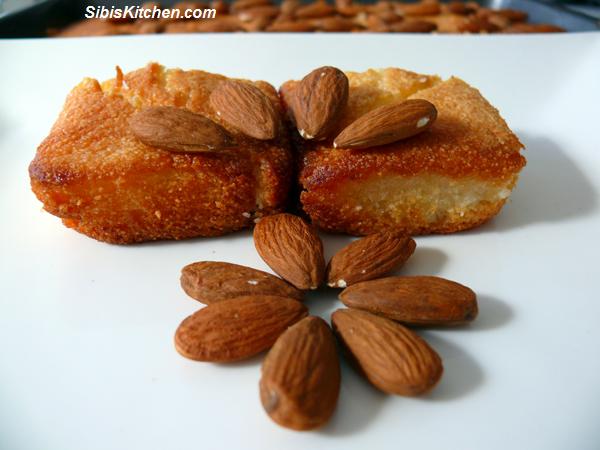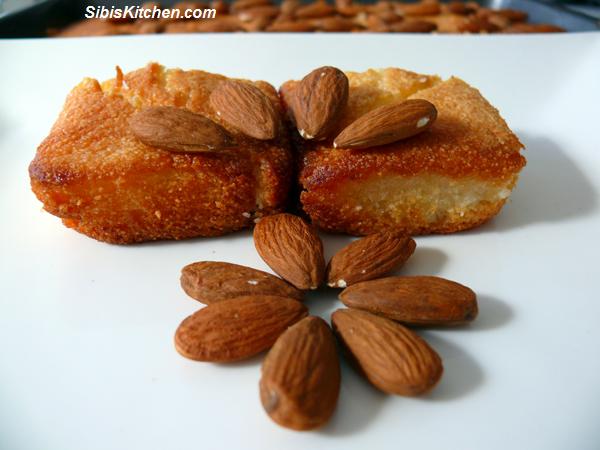 Comments: 2
Tags:
almonds
,
arab cuisine
,
Harisseh
,
middle eastern sweet
,
midle east recipe
,
Nammurah
,
Semolina
,
tahini
A healthy middle eastern cake  known by names Harisseh or Nammurah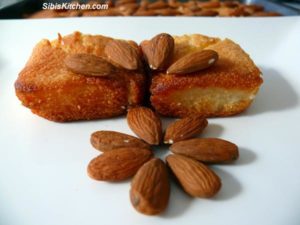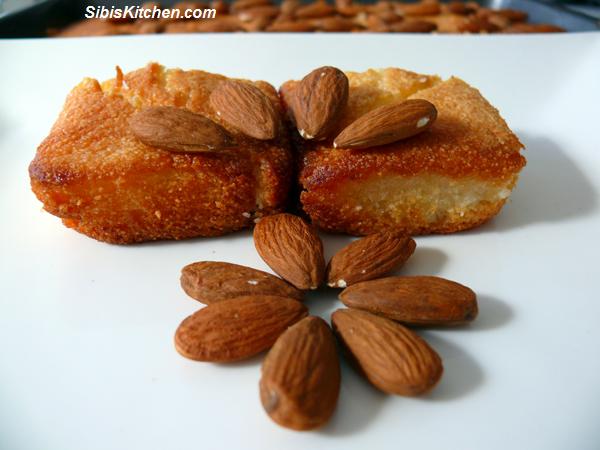 Ingredients
4 cups Sooji (semolina)
1 cup Canola oil/Ghee(clarified butter)
1 cup Sugar
¼ tsp Baking soda
1 cup 2% yogurt
1 cup 2% milk
3 cups Attar (Sugar syrup/see below to make)
¼ cup  Almonds
Dash of salt.
2 tbsp.Tahini (optional)
How to make Attar
3 cups Sugar
1 cup  water
1tsp Lemon juice
1 tsp orange Blossom water
Mix sugar,water and boil on medium heat until sugar gets dissolved completely.Then add lemon juice and orange blossom water.
Directions
1 Preheat oven to 400 degrees. Cream semolina, sugar and butter ghee together.
2 In a separate bowl, stir baking soda and salt into yogurt.
3 Add to the semolina mixture and blend together. Grease 12×17 pan with tahini or parchment paper.
4 Pour mixture into pan and smooth out. Top with 2 tablespoons yogurt.
5 Cut into square or diamond shapes and place a almond on each piece.
6 Bake for 30 minutes(looks white) or until golden brown. Let stand for 10 minutes.
7 Pour thin layer of attar or honey over the top and serve.