Almond-Pistachio pudding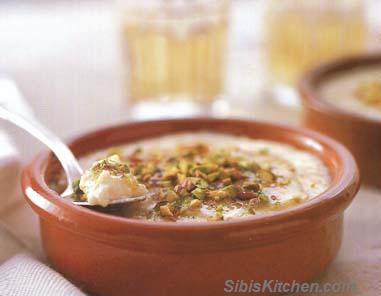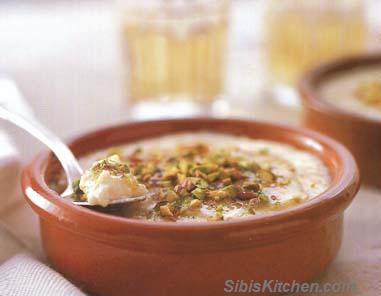 Comments: 4
Tags:
almond
,
arab sweet
,
Mahallabia
,
middle east recipe
,
orange blossom water
,
pudding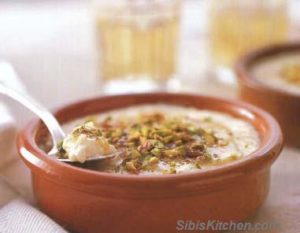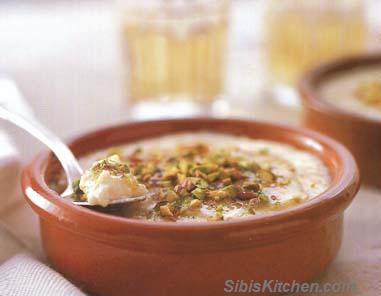 Ingredients
2 cups milk
2 ½ oz granulated sugar
2 tablespoons corn flour
2 tablespoons ground rice
2 ½ oz ground blanched almonds
1 teaspoon rosewater/orange blossom water
2 tablespoons honey
3 tablespoons coarsely powdered pistachios
Procedure
1 Place the milk and sugar in a saucepan and heat over medium heat, stirring until the sugar has dissolved.
2 Combine the corn flour and ground rice with ¼ cup water and mix to a paste.
3 Add to the milk and cook, stirring occasionally, over low heat for 20 minutes.
4 Add the almonds and cook for 15 minutes, then add the rosewater/orange blossom water.
5 Spoon into shallow serving dishes and refrigerate for 1 hour.
Serve drizzled with a little honey and sprinkled with pistachios