Naadan Meen Curry -Thrissur style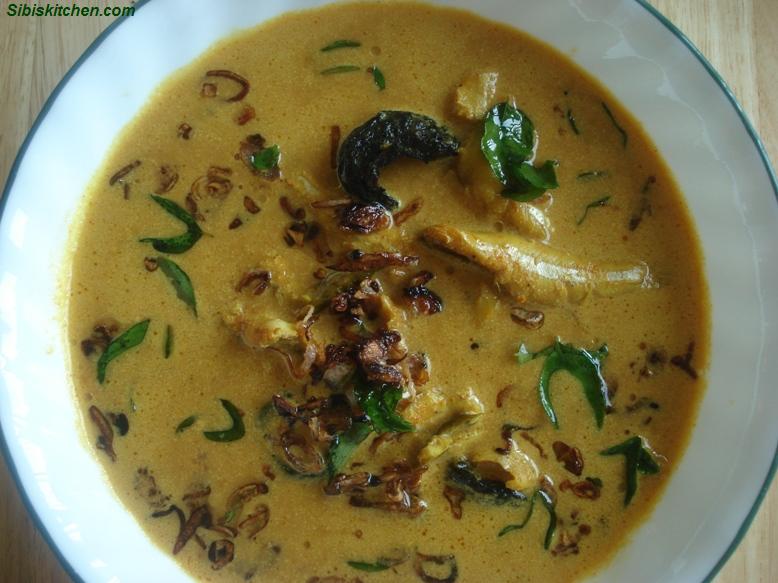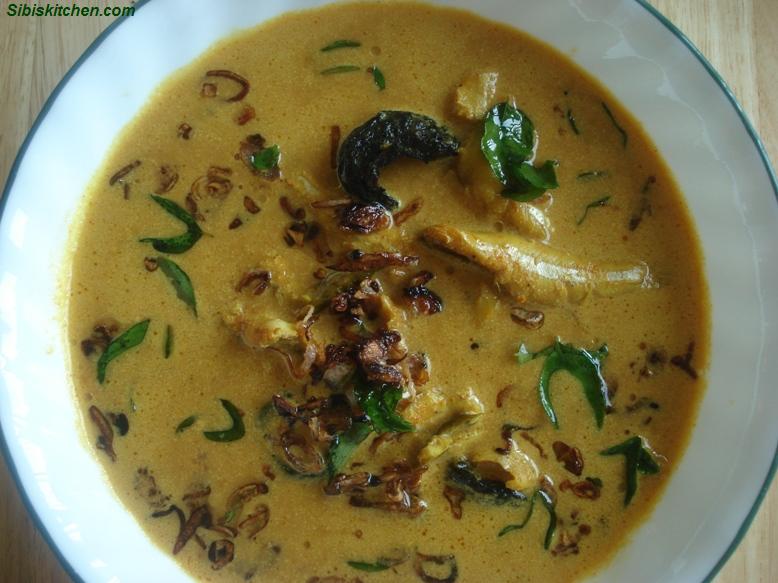 Comments: 2
Tags:
fenugreek seeds
,
kodampuli
,
meen curry
,
natholi
,
sardines
,
shallots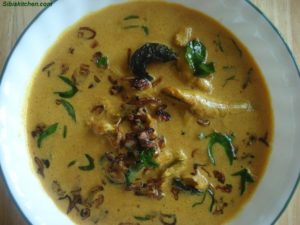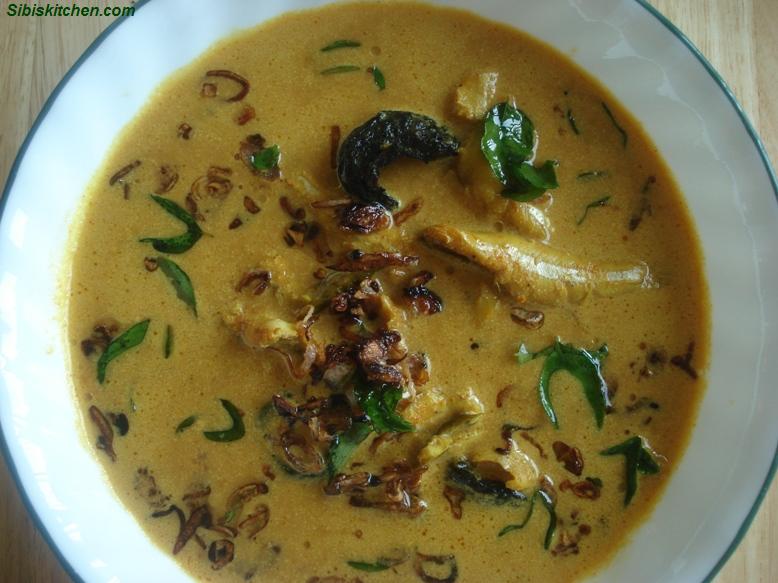 Ingredients
Sardines /Mackerel/ Natholi fish (anchovies) 1/2 Kg
Red chilli powde 2 tsp
Turmeric powder 1/2 tsp
Coriander powder 1/2 tsp
Green chillies slit 2
Kodam puli(kukum star)4
Curry leaves as needed
Salt to taste
Oil as needed
Fenugreek seeds 1/2 tsp
Shallots(chopped) 3
Fresh coconut milk 1/2 cup

Method
1 Coat the fish pieces with salt and keep aside.
2 Soak Kodampuli for 10 minutes in lukewarm water
3 In a chatti (Claypot) cook kodampuli with water adding turmeric powder, chilli powder, coriander powder and salt for 5to 7 minutes
4 Add fish pieces. Cook on medium heat till the fish pieces are cooked well.
5 To the cooked fish gravy, add fresh coconut milk and let it cook for 2 minutes on low heat.
6 In another pan, heat oil and splutter fenugreek seeds. Then fry chopped shallots until golden brown,put curry leaves and pour it over the fish curry.
Cooked parboiled rice or chapathis and this curry are great combos….