Kerala Beef Fry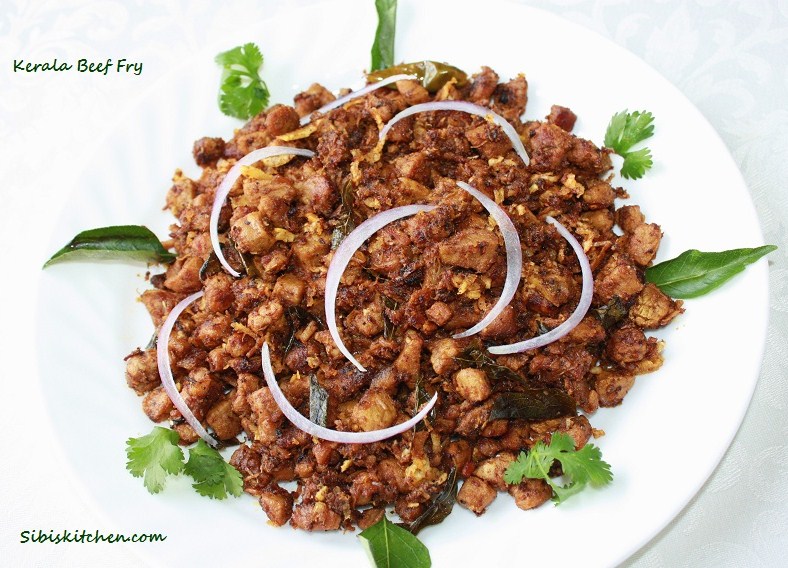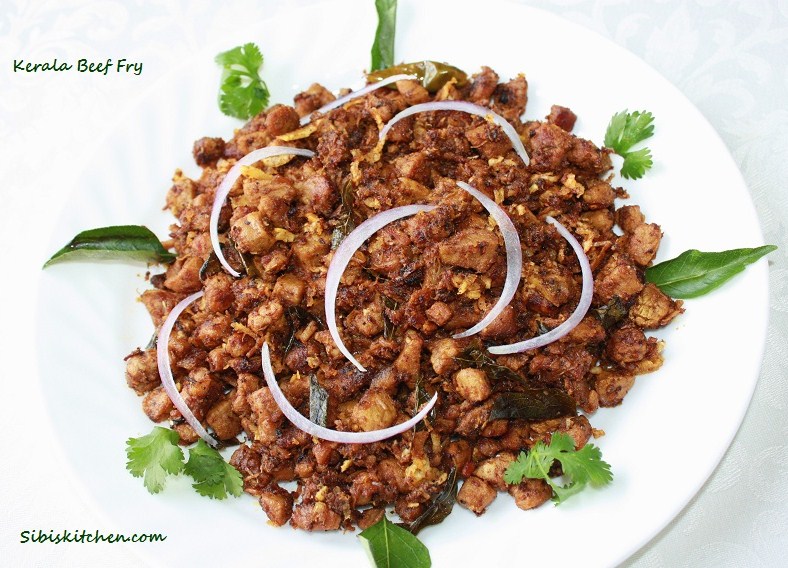 Tags:
Beef Olathiyathu
,
Beef Ularthiyathu
,
Beef Ulathiyathu
,
Kerala beef fry
,
Naadan beef fry
,
parotta and beef fry
Kerala Beef Fry is one of the traditional recipes that can be cooked without much effort. The beef is cooked and roasted in coconut oil with the aromatic flavours of Indian spices,curry leaves and roasted coconut. This is still the "most wanted delicacy" from Kerala for those Malayalis staying abroad. The beef that's available in Kerala has more protein and less fat unlike the beefed up beef of North America.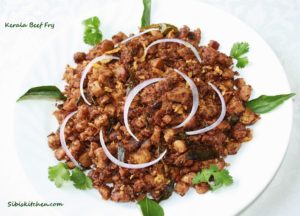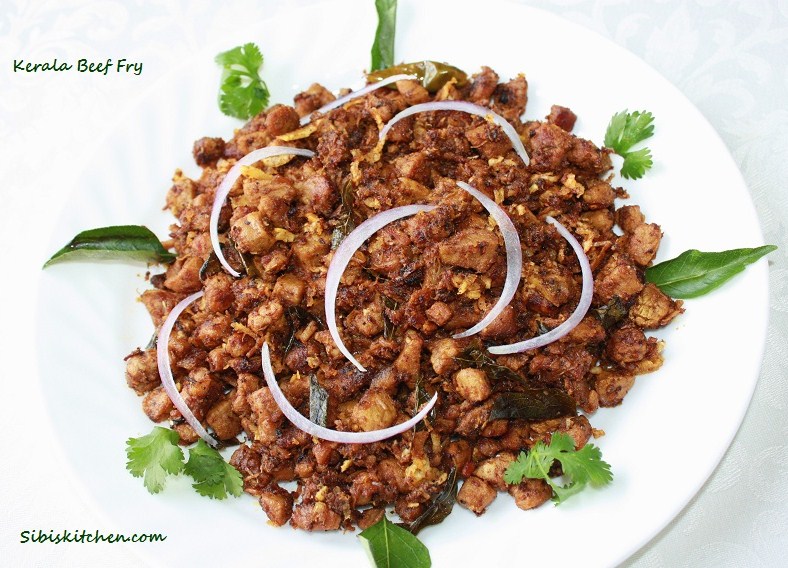 Preparation time 10 minutes
Cooking time 30 to 40 minutes
Serves 4
Ingredients
Beef cut into small pieces -2 pounds
Shallots finely chopped- 1/2 cup
Ginger crushed – 2 tsp
Garlic crushed – 2 tsp
Green chillies slit – 4 No
Chilly powder -1 tsp
Turmeric powder – 1/2tsp
Coriander powder 1 tsp
Pepper powder – 1tsp
Garam masala – 1 tsp
Salt – to taste
Fennel seeds – 1/2 tsp
Curry leaves 2 sprigs
Roasted coconut 2 Tbsp
Coconut oil 3 Tbsp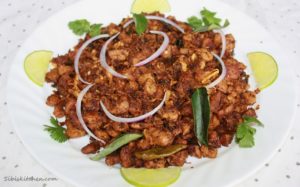 Method
1.Combine beef,turmeric powder and salt in a pressure cooker.Cook it medium to well.
2.Heat coconut oil in a pan,splutter fennel seeds.Fry the shallots till light brown.Then add ginger-garlic,green chillies and curry leaves .Saute them well.
3.Add chilly powder,coriander powder, pepper powder and garam masala & let it fry for couple of minutes.
4.Add the cooked beef to the masala mixture and cook until beef pieces turns dark brown. Make sure, it doesn't get charred.
5.Garnish with roasted coconut.
Tips: You can use it as filling for Kerala puffs, Irachi pathiri or Meat samosas.