Honey Glazed Shrimps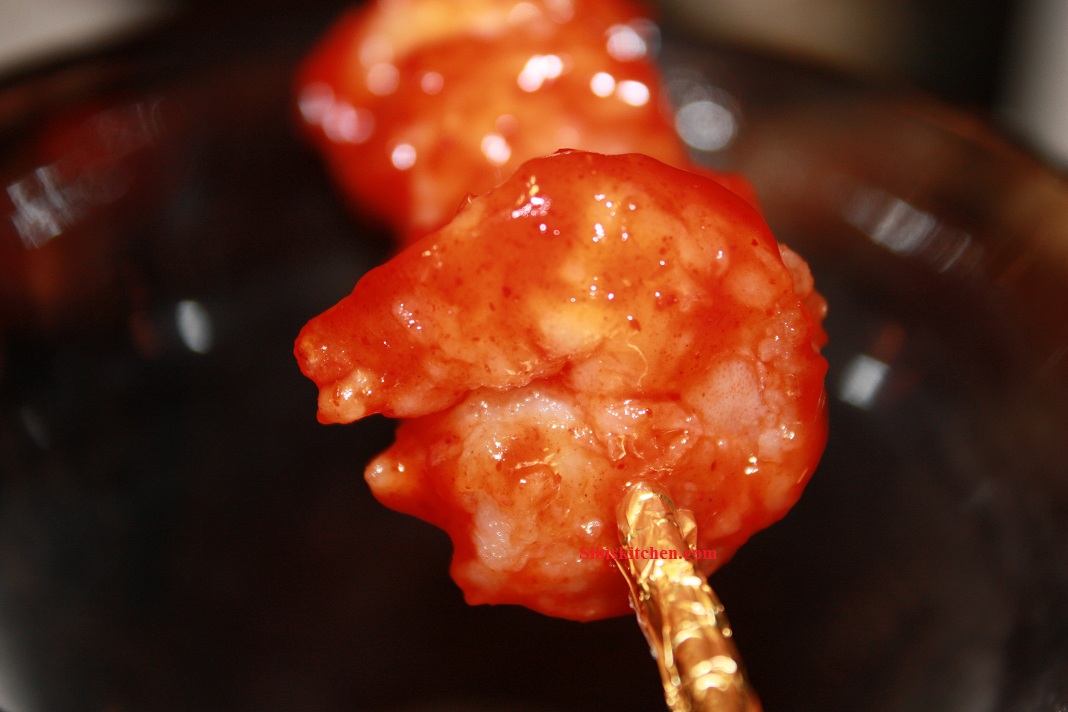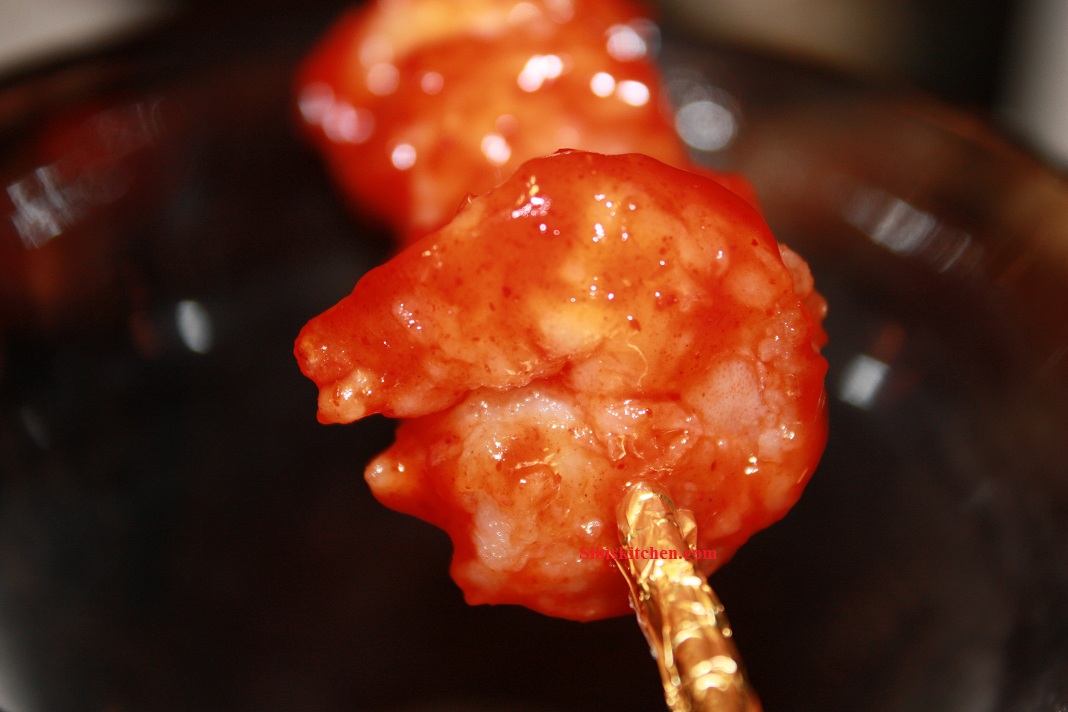 Tags:
corn flour
,
ginger.egg white
,
honey
,
kashmiri chilly powder/garlic
,
maida
,
shrimps
,
tomato sauce
This is a simple and easy recipe which is great as an appetizer. It's sure to please your guests and most importantly kids are going to love them.
Recipe source from vanitha magazine.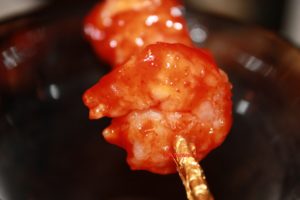 Ingredients
1.Shrimps – 250 gms
2.Lemon juice – 1 tbsp
3.All purpose flour– 1 tbsp
4.Cornflour – 1 tbsp
5.Egg white – 1
6.Kashmiri chilly powder – 1 1/2 tsp
7.Tomato sauce – 1 1/2 – 2 tbsp
8.Honey – 1 1/2 tbsp
9.Ginger finely chopped-1/2 tsp
10.Garlic finely chopped-1/2 tsp
Method
1.Marinate the cleaned and deveined shrimps with lemon juice, all purpose flour,cornflour, egg white and salt and chill it for 15 mins.
2.Fry the marinated shrimps and keep aside.
3.Heat oil in a pan and add finely chopped ginger-garlic and saute it  for a minute.
4.Add red chilli powder and saute, till the raw smell of the chilly powder is gone. Add tomato sauce, honey & salt. Mix well.
5.Add the fried shrimps and combine well. Make sure that the shrimps are well coated with the sauce.
Serve hot as a starter or side dish….