Fish Molly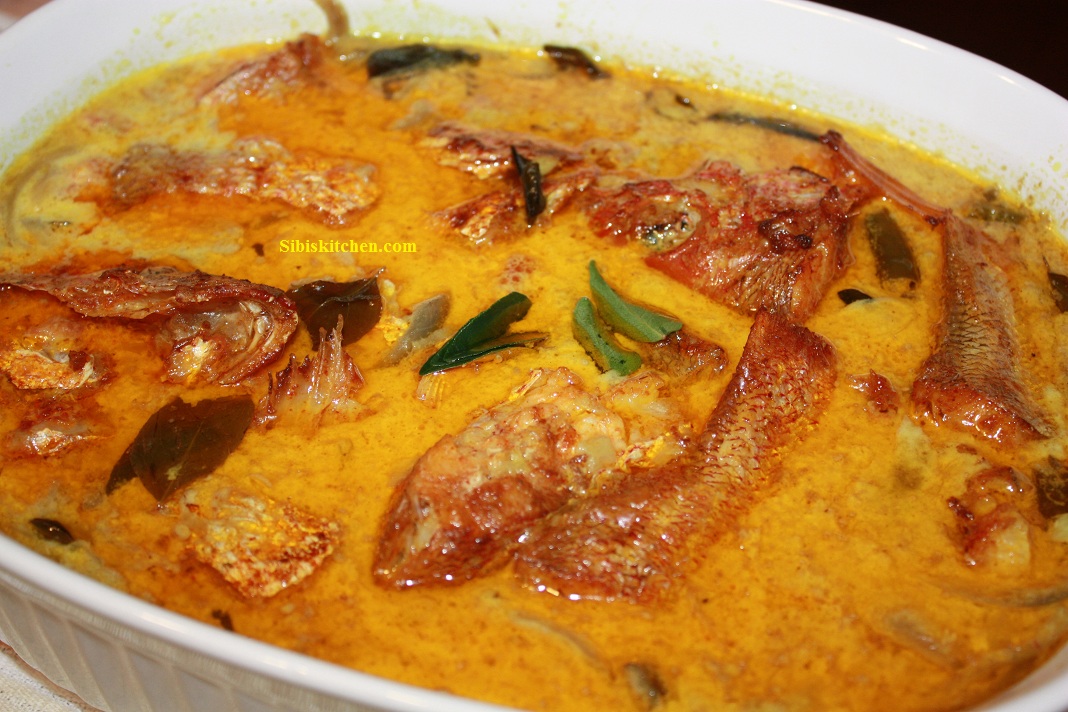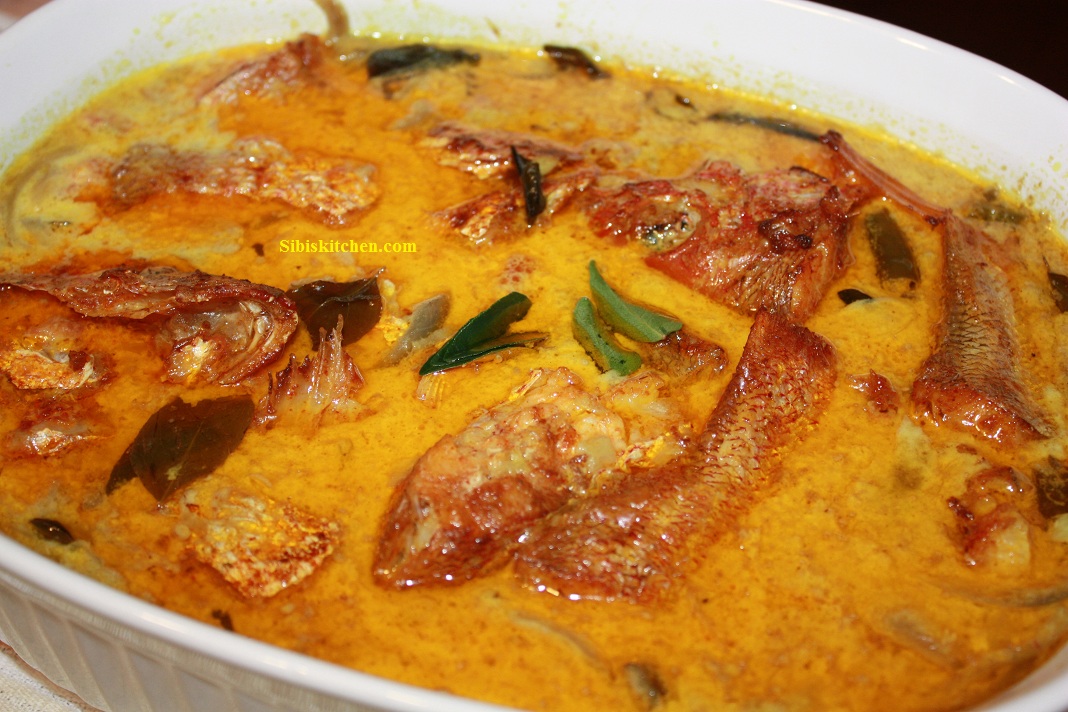 Tags:
curry leaves
,
Fish Molly
,
garam masala
,
garlic
,
ginger
,
king fish
,
onions
,
Pomfret
,
shallots
,
snapper
,
tomatoes
I have always wondered why the name 'Molly", perhaps the name of the inventor. A Molly aunty from Kottayam or Pathanamthitta would have  made this dish for the first time.Vellappam and fish molly are a great combination.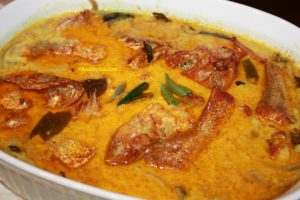 Ingredients
For Gravy
1. Onion thinly sliced – 2 No
2. Curry leaves – 2 sprigs
3. Ginger crushed– 1 Tbsp
4. Garlic crushed- 1 Tbsp
5. Green chilli slit– 3
6. Shallots chopped – 5 No
7. Tomato chopped – 2 No
8. Garam masala -1/2 tsp
9. Turmeric – 1/2tsp
10.Coconut thin & thick milk 1 cup each
11 Salt to taste
12.oil as required
For Marination
Fish(Pomfret/King fish/Red Snapper) 2lb
Paprika – 1 teaspoon
Turmeric powder – 1/2 teaspoon
Lemon juice – 1/2 teaspoon
Salt
Preparation
1.Marinate the fish pieces with paprika, turmeric powder, salt & lemon juice. Refrigerate it for an hour.
2.Shallow fry the marinated fishes in batches.
3.Heat oil in a pan. Add crushed ginger- garlic & green chillies.
4.Add curry leaves,chopped shallots & sliced onions. Once the onion becomes soft ,add turmeric and garam masala powders.Then add thin coconut milk.Allow it to boil for sometime.
5.Add the fried fish pieces & add salt. When the gravy becomes add chopped tomatoes.
6.Once the tomatoes are cooked, add thick coconut milk & just warm the gravy for a while and serve it with Ghee rice or Vellappam.