Fluffy omelette with sausage filling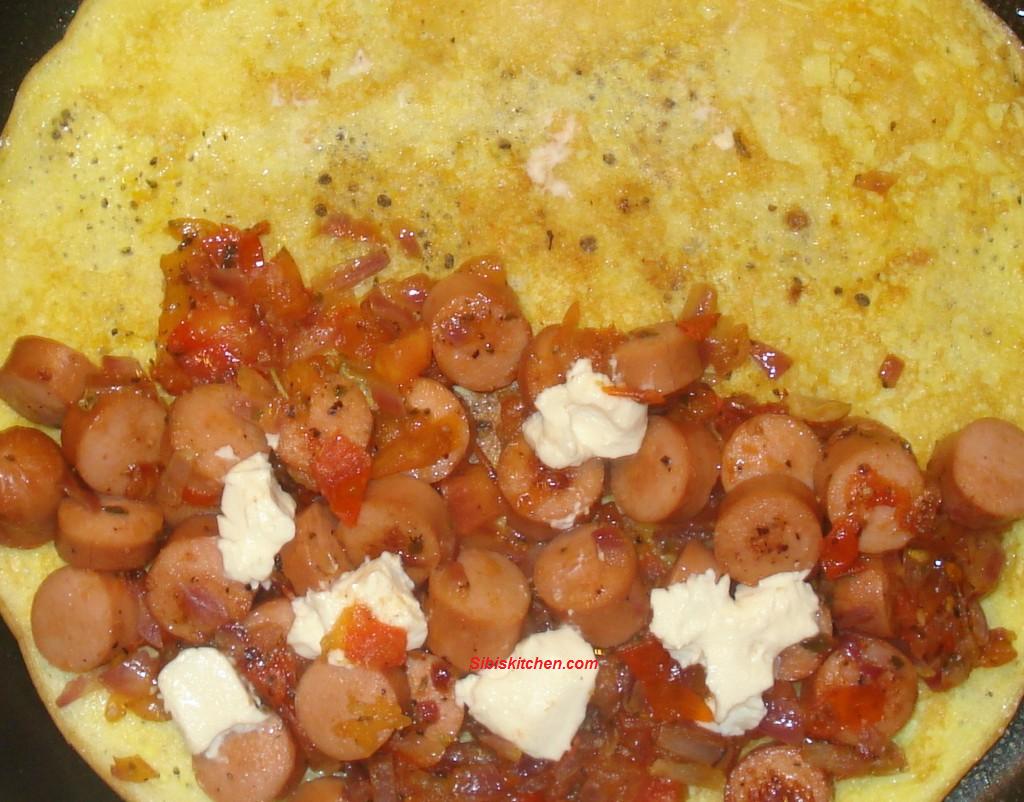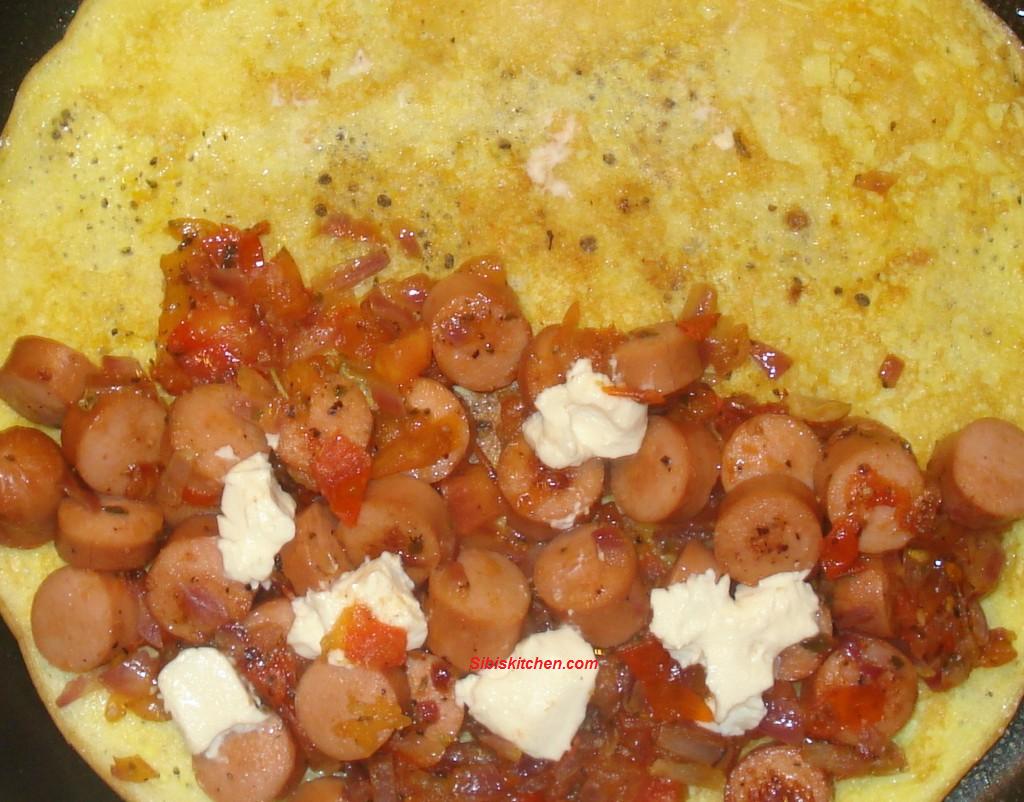 Tags:
chicken sausages
,
continental
,
eggs
,
kraft cheese
,
oregano
,
red chilli sauce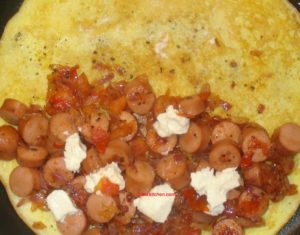 Ingredients
For the filling
Chicken sausages( sliced) 3
Onion( finely chopped) 1
Garlic pod(finely chopped) 1
Tomato (finely chopped) 1
Dry Oregano ½ tsp
Red Chilli sauce 1 tsp
Pepper 1 tsp
Salt to taste
Oil 1 Tbsp
Cheese(optional)
For the omelette
Eggs 4
Water/Milk 4 tbsp.
Butter/Oil 2 tbsp
Salt 1/2 tsp.
Pepper 1/8 tsp
A pinch of baking soda
Directions
To make the filling
1 Heat oil in a pan. Add garlic and onion fry for 3 minutes until soft.
2  Stir chicken sausage pieces and fry until lightly brown
3   Add tomatoes, oregano, salt, pepper and chilli sauce
To make the omelette
1   Beat yolks, add liquid and seasonings.
2   Fold in stiffly beaten whites
3   Melt butter in heavy pan and add egg mixture.
4  Cook omelette until it sets
5  Now spread the sausage filling all over the omelette evenly. Turn the omelette half way from one side
6  Place on hot plates and serve at once.