Egg Omelette Roll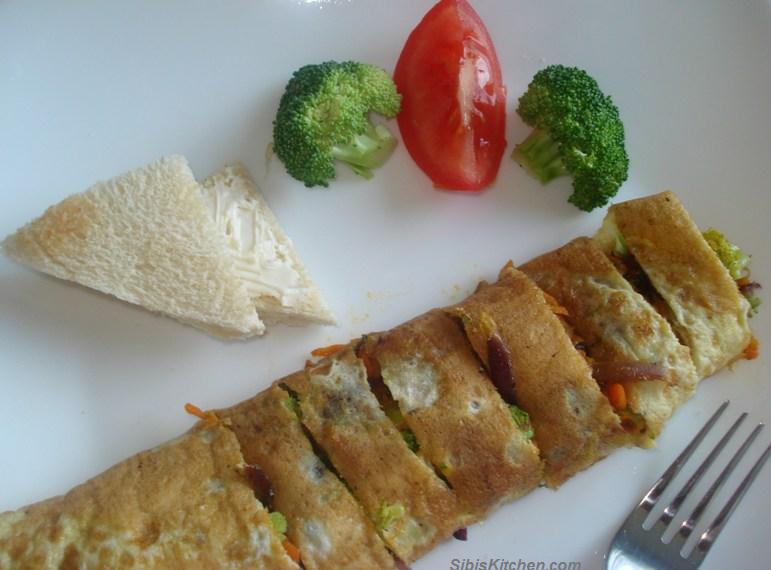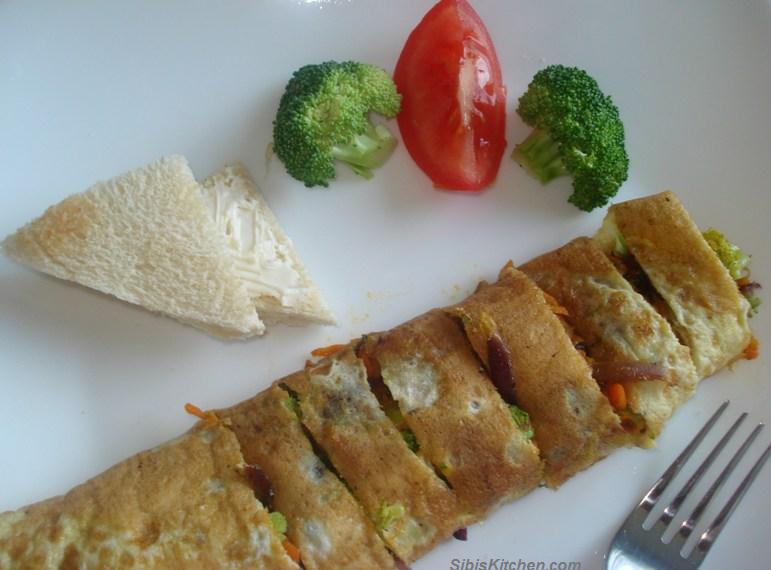 Tags:
broccoli
,
carrot
,
eggs
,
Omelette
,
roll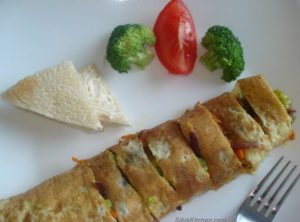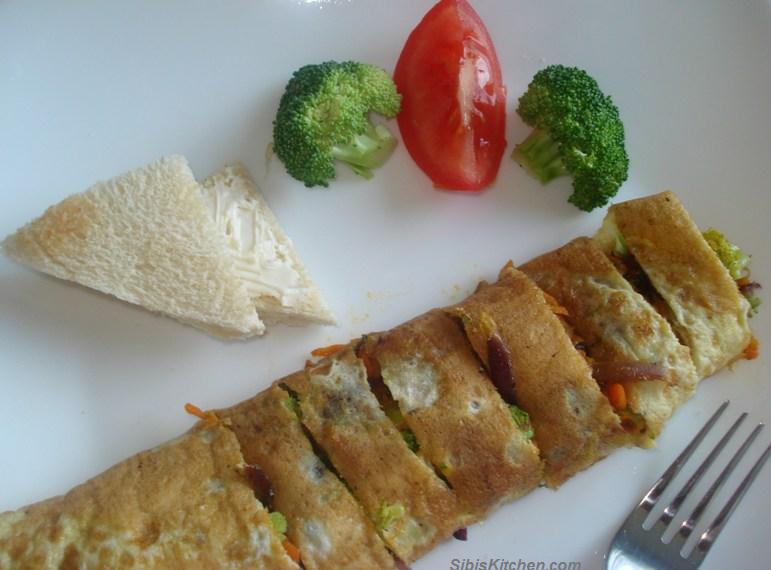 INGREDIENTS
For omelette
Eggs 2
Salt to taste
Milk 2 tsp
Oil as required
For filling
Onion (sliced ) 1
Broccoli florets  5
Carrot small, grated  1
Tomato ketchup as required
Pepper  ½ tsp
Green chilli sauce ¼ tsp
Salt as required
METHOD
For Filling
1 Heat oil in a pan and sauté sliced onions till light brown.
2 Add veggies and cook for 3 to 4 minutes
3 Season the mixture with salt, pepper, green chilli and tomato sauces
4 Keep the mixture aside
For omelette
1 Break eggs into a bowl.
2 Add salt and milk and whisk them together.
3 Heat one teaspoon of oil in a non-stick pan . Add the whisked egg and lift the pan, move it in a circular motion so that the egg spreads.
4 Cook for 1 to 2 minutes each side and remove it into a serving plate
5 Place the filling mixture along the middle of the omelette and roll it
6 The egg omelette roll is ready to serve.