Cucumber Raita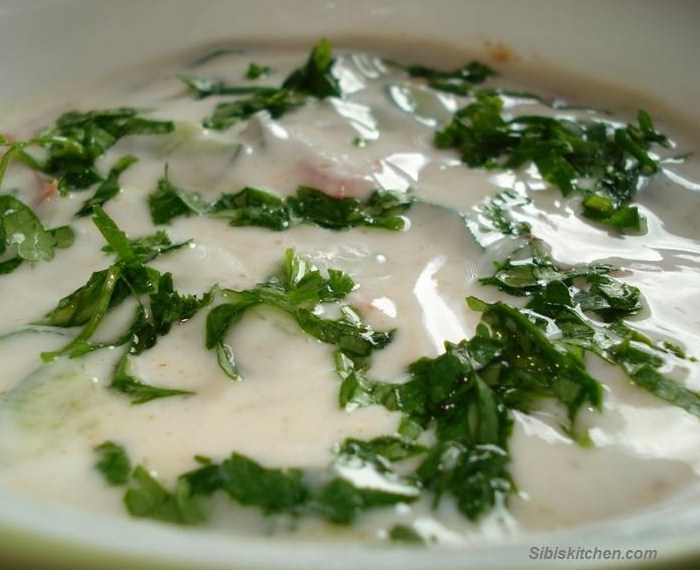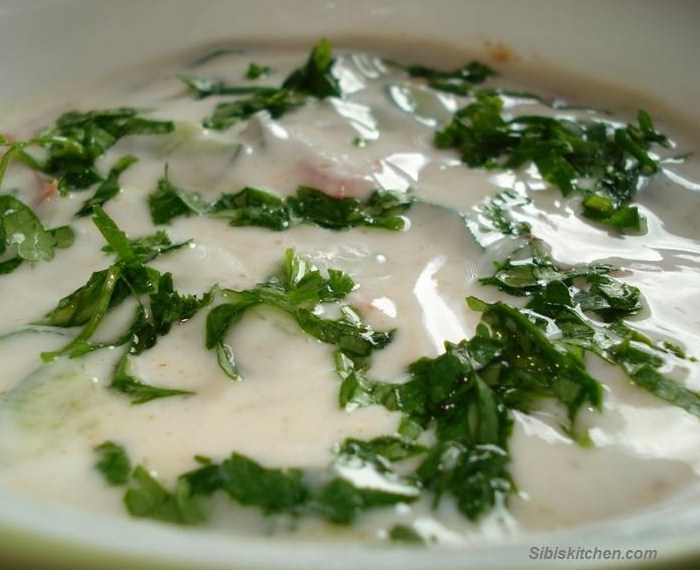 Comments: 1
Tags:
appetizer
,
cucumber
,
Ethnic
,
indian
,
raita
,
recipe
,
Vegetables
Raita is a simple Indian side dish made with vegetables added to spiced yogurt generally served as a cool, refreshing accompaniment with Biriyani or fried rice.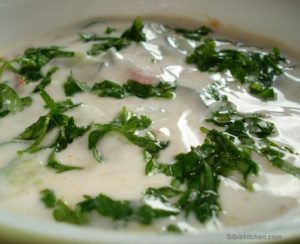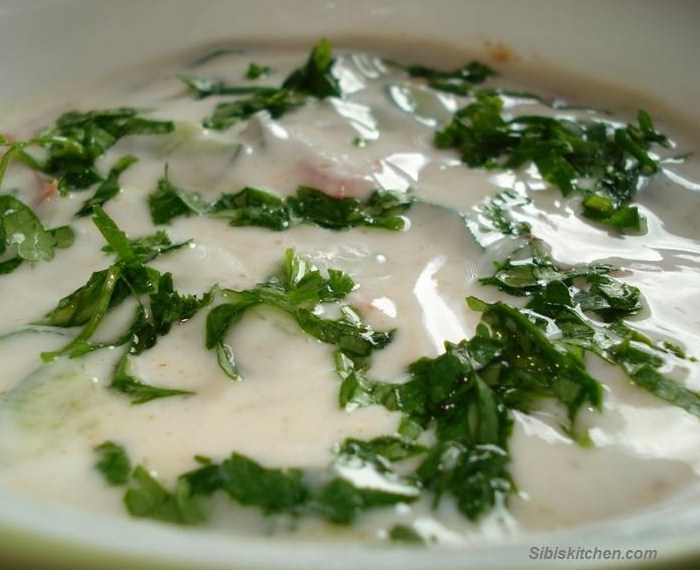 Ingredients
2% Yogurt 1 cup
Pickle cucumber(finely chopped) 1
Shallots (finely chopped) 4
Green chilli (finely chopped) 1
Tomato (finely chopped) 1
Coriander leaves(finely chopped) 2 tsp
Cumin powder 1 tsp
A dash of black pepper
Salt to taste
Method
1 In a bowl, stir yogurt until it is smooth.
2 Mix it with the chopped vegetables, cumin, pepper and salt
3 Garnish with a sprinkle of cumin powder and chopped coriander on top.
4 Serve chilled.