Chocolate Almond Cookies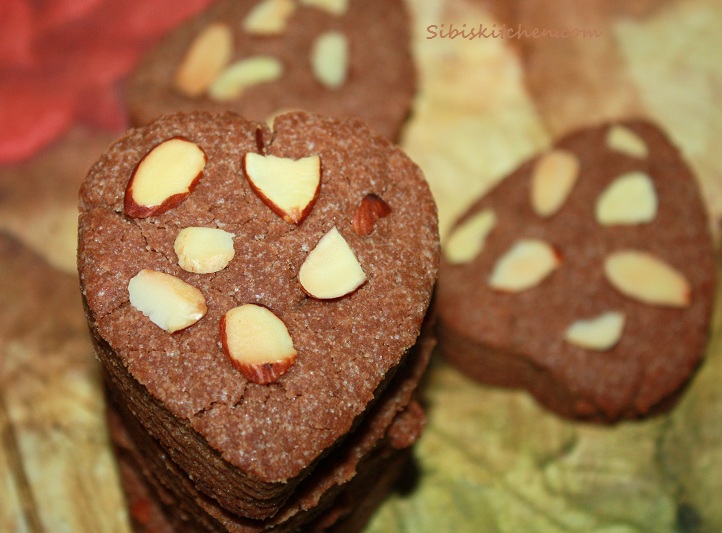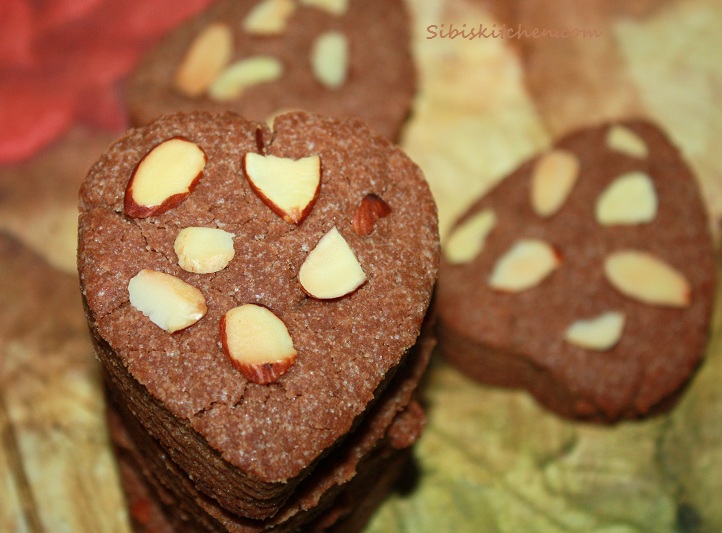 Tags:
almonds
,
biscuits
,
chocolate cookie
,
cocoa powder
,
cookie cutter
The chocolate flavor of this cookie relies on the brand of cocoa powder you use. For this recipe I have used Dutch-processed cocoa powder which is cocoa powder that has been treated with an alkali to neutralize its acids. It has a reddish-brown color and its flavor is milder than natural unsweetened cocoa powder.My favorite brands are Droste and especially Valrhona.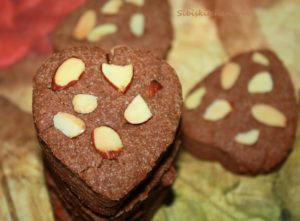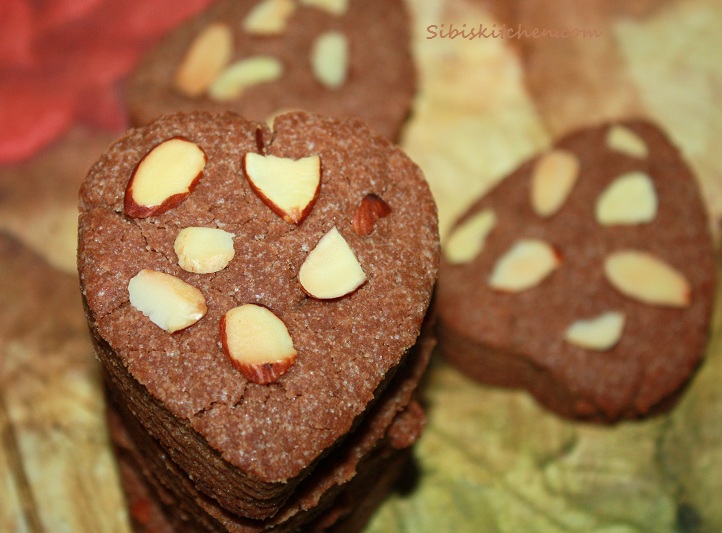 Preparation time 20 minutes
Baking time 12 minutes
Yields 6 biscuits
Ingredients
Egg     1 No
All purpose flour   1 cup
Almonds coarsely powdered 1/4 cup
Vanilla essence    1/2 tsp
Butter     1/3 cup
Icing Sugar     1/3 cup
Cocoa Powder     2 Tbsp
2% Milk  2 Tbsp (optional)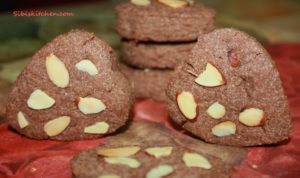 Method
1.Preheat Oven at 350 F or 200 C for about 10 minutes.
2.Mix flour and cocoa powder in a bowl and place aside.
3.Beat butter and icing sugar together with a hand mixer for 5 to 8 minutes.
4.Add egg and beat for 3 to 4 minutes.
5.Add flour mixture and knead well with your hands.
6.Roll out dough to about a 1/2 inch (1.25 cm) thickness. Cut out cookies with a lightly greased cookie cutter.
7.Place on prepared baking sheet and garnish each cookie with almond slivers and bake for about 10 to 12 minutes.
8.Remove from oven and place on a wire rack. Ready to serve when cooled to room temperature.