Chilled Watermelon Juice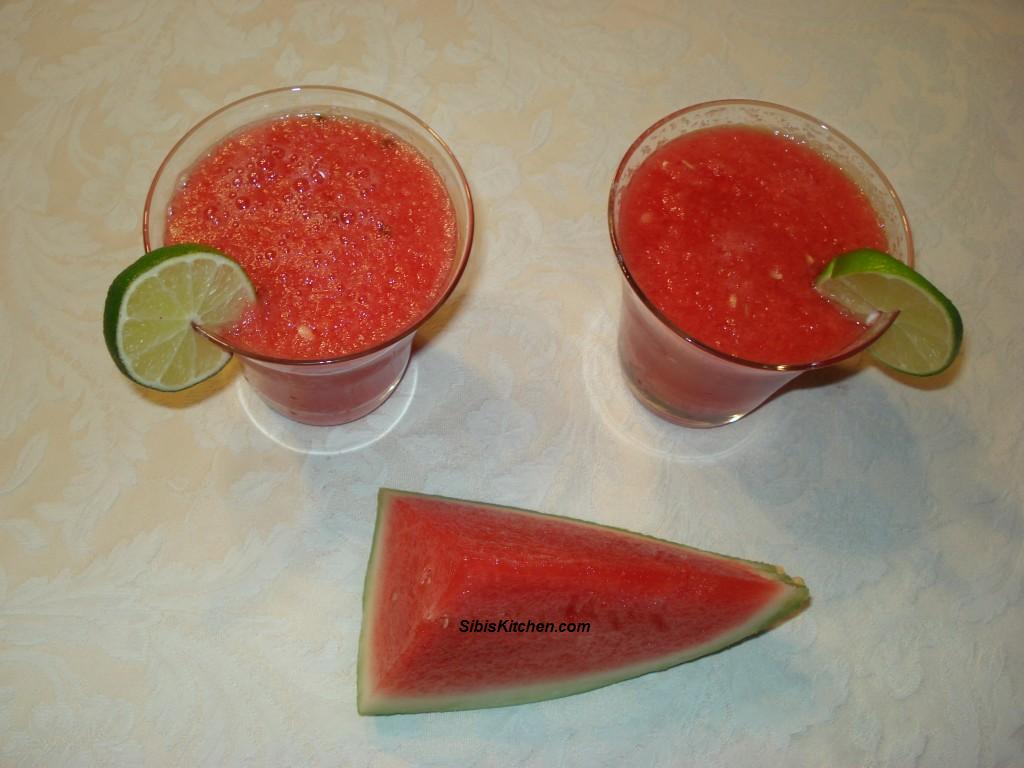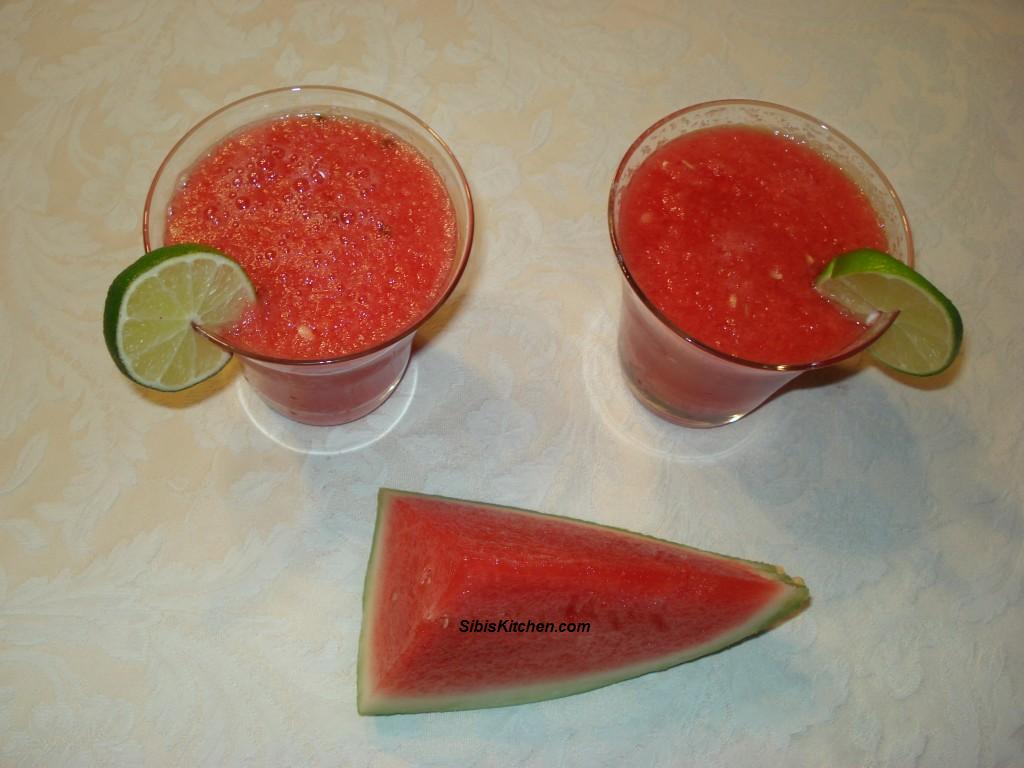 Comments: 2
Tags:
juice blender
,
lime
,
Ramadan
,
sugar
,
summer
,
watermelon
A watermelon contains about 6% sugar and 92%  water by weight. This fruit is a good source of vitamin C, beta carotene and contains the amino acid citrulline.A great Ramdhan and Summer treat!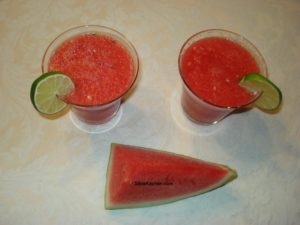 Ingredients
1. Watermelon – 2 cups (sliced and cubed)
2. Honey/Sugar – 1tbsp (optional)
3. Lime juice- 1 tbsp
4. Lime slices
Method
1. Slice watermelon and chop into small cubes, removing seeds and keep it in the freezer for 30 minutes
2. Place the chilled watermelon cubes in a blender for 10 to 20 seconds.
3. If you like it smooth, run the juice through a strainer to remove chunks.
4. Add lime juice and honey.
5. Pour it into a juice glass.
6. Garnish with mint, lime or a watermelon slice to serve.