Unniappam/Kuzhiyappam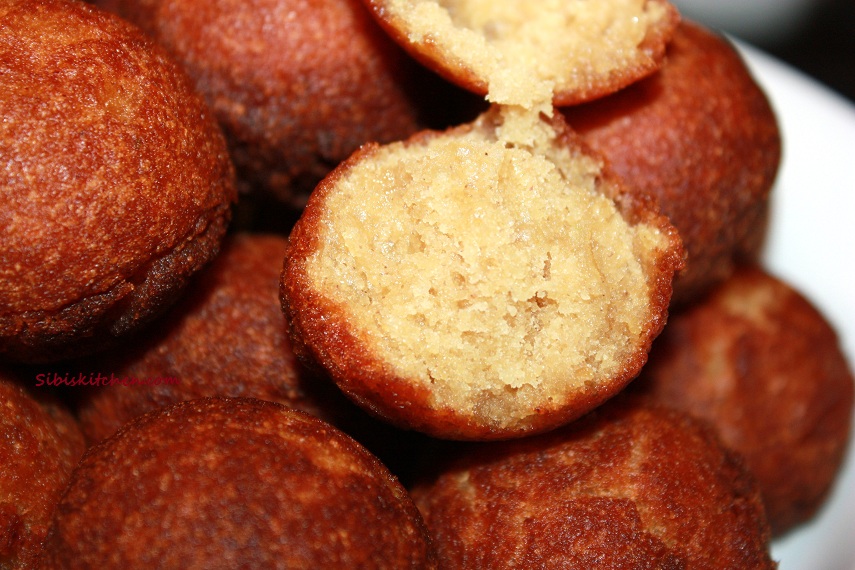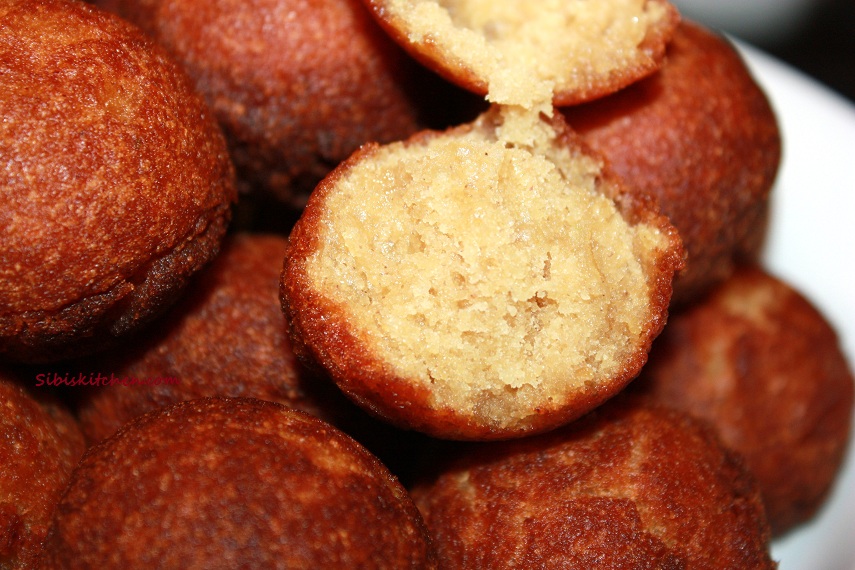 Comments: 4
Tags:
Banana
,
Coconut
,
Fry
,
Jaggery
,
Kerala
,
Rice Flour
,
Semolina
,
Snacks
A sweet made with rice flour,cream of wheat, banana and molasses/jaggery, fried in appakkara (unniappam chatti) just for this purpose.
Ingredients
Rice flour – 1 Cup
Sooji /rava /semolina -1 cup
Grated Coconut – 1/2 cup
Molasis (jaggery) syrup -1 cup
Cardamom Powder – 1 tsp
Banana (Palayankodan) – 1 cup chopped
Coconut oil/cooking oil/ghee as required
Coconut pieces (optional) fried in ghee- 1/4 cup
Dried ginger – a pinch
Cumin – a pinch
Baking  soda- a pinch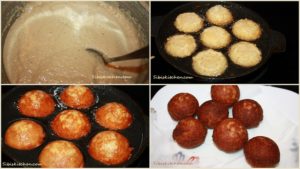 Method
1)    Grind the chopped banana, grated coconut, jaggery (molasses) cardamom powder, and rice flour finely without adding water. Blend until it has the consistency of fritter batter.
2)    Add powdered dried ginger, coconut pieces, salt, baking soda to the mixture. If the batter is too thick add a little water.
3)    Heat Unniappachatti. Fill each Unniappam cup three quarters full with the coconut oil or ghee. When the oil is hot, pour the batter into the cups filling each three quarters full. Cook until dark golden brown.
4)    Transfer the cooked unniappams into a plate lined with paper towel or napkins.
5)    Serve it with tea or coffee.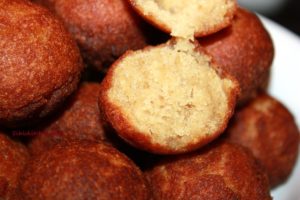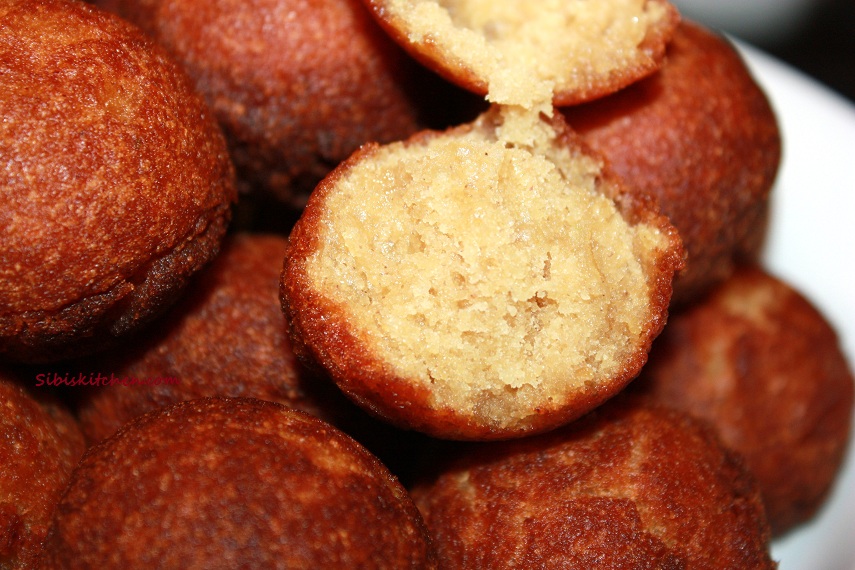 Notes: For softer unniappam you can keep the batter aside for 3-4 hours before frying. Put the baking soda just before cooking the unniappams. Unniappam stays fresh in the refrigerator for a week.