Cajun Chicken Bites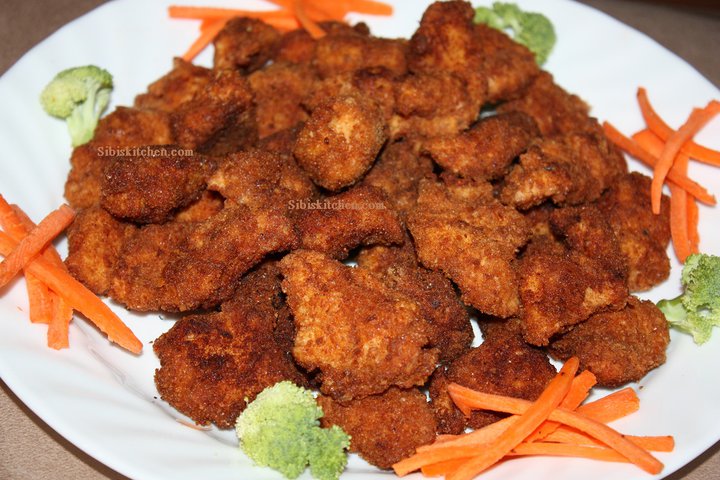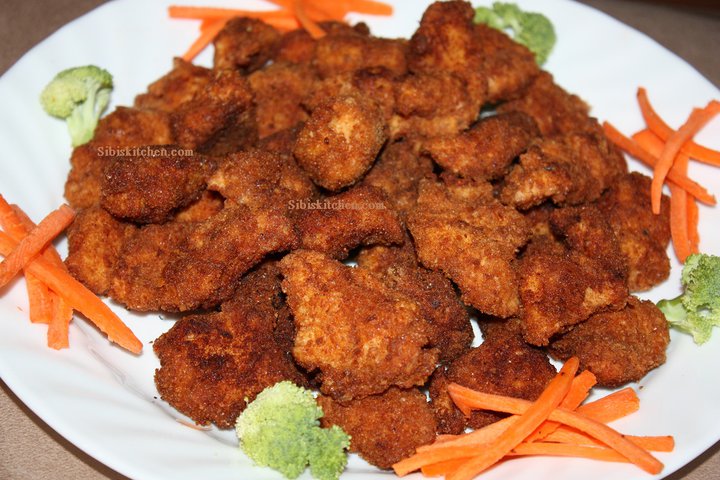 Tags:
almond
,
Cajun Chicken Bites
,
cajun seasoning
,
chicken
,
Egg
,
milk
,
pepper
,
salt
,
wheat flour
Try placing a bowl of french fries or chips or a packet of cheetos infront of your little munchkins, you don't need to say or do anything… the plate will be empty just in  few minutes… with a naughty smile .I am pretty sure Cajun Chicken Bites can substitute most of the junk food.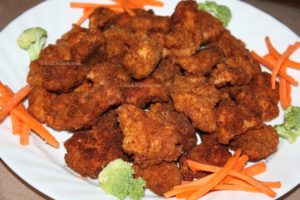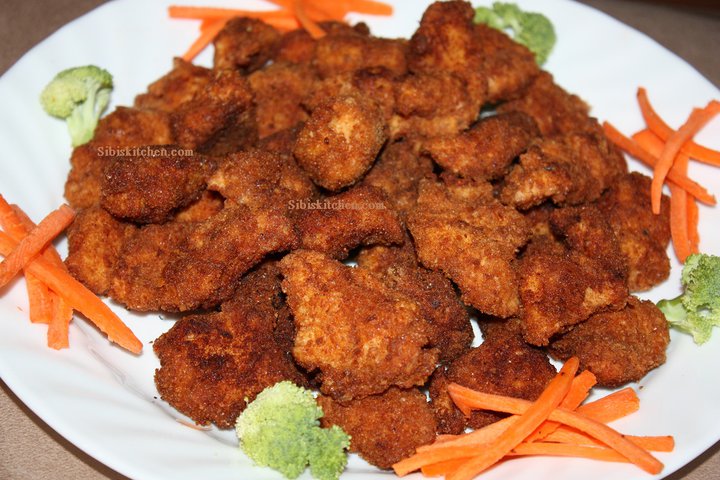 Ingredients
1. Boneless Chicken – 250 gm
Pepper powder – 1 tsp
Cajun seasoning- 2 tsp
Lemon juice- 1.5 tsp
Salt to taste
2. Whole wheat flour – 2.5 tbsp
3. Egg – 1, lightly beaten
Milk – 1 tbsp
4. Ground almonds – 1/2 cup
Bread crumbs – 2/3 cup
5. Oil for frying
Preparation
1.Clean the chicken and cut into bite size pieces.
2.Marinate the chicken pieces with salt, pepper powder,cajun seasoning and lemon juice.
3.Refrigerate for an hour.
4.Roll the chicken pieces in whole wheat flour.Shake off the excess flour.
5.Combine the beaten egg & milk and dip the chicken pieces in this mixture.
6.Combine almond flour, bread crumbs. Roll the chicken pieces in almond & bread crumb mixture.
7.Deep fry the chicken strips in hot oil until lightly browned . Drain on absorbent paper. Serve  hot with sauce/dip of your choice.