Ragi puttu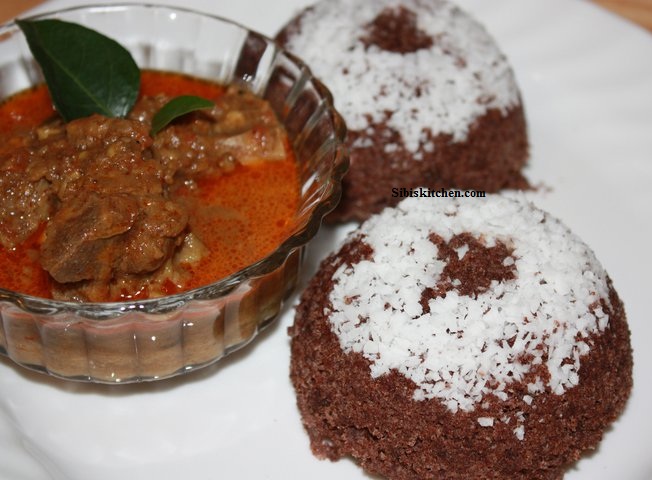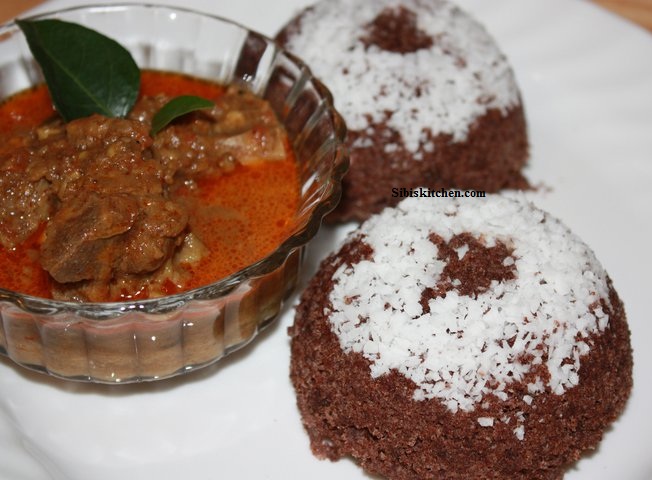 Tags:
Diabetic diet
,
raagi puttu
Ragi/ finger millet is rich in calcium, fibre, protein, iron and other minerals. It is a low fat cereal and most of the fats are in the unsaturated form.In southern parts of India, pediatricians recommend finger-millet-based food for infants of six months and above because of its high nutritional content, especially Iron and calcium. Home made Ragi malt happens to be one of the most popular infant food even to this day.Consumption of Ragi based diet is helpful for people with diabetes because of the higher fiber content as compared to rice and wheat. And also reduces starch digestibility and absorption.Ragi belongs to low to moderate glycemic index food category.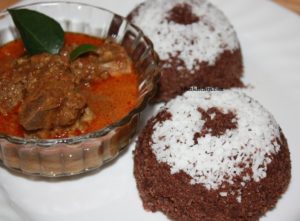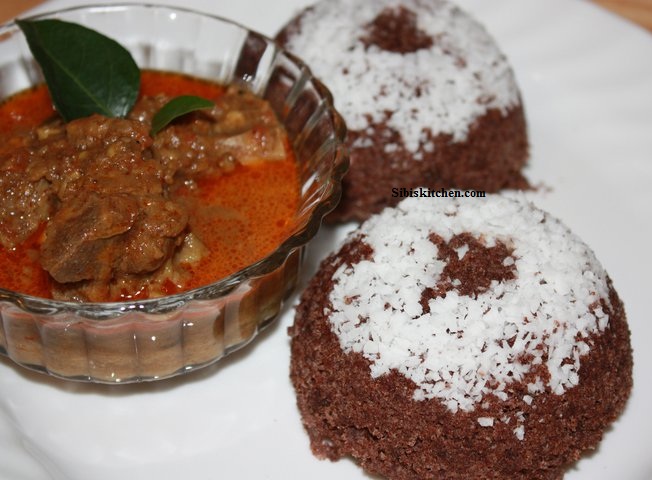 Ingredients:
Raagi flour – 2 cup
Grated Coconut – 12 tsp
Water
Salt
Method:
1.Dry roast raagi flour for 6 minutes on low flame.Keep aside.
2 Add salt to the roasted flour and mix well.Add water little by little to the flour and mix well until you get a crumby consistency.The flour should be wet enough for steaming.Let it sit for 10 minutes.
3.Layer the chiratta puttu maker with 2 tsps of grated coconut first,then the wet flour. Steam for 5-10 minutes.
4.Serve hot with Kadala curry or beef curry.
The method for making puttu is the same for all flour types like rice flour or  semolina or even wheat flour. Gothambu or Ragi puttu is favoured as part of prescribed diet for diabetics.
Warning No food is ever a substitute for insulin, drugs, exercise or weight control.