Apple Pola/ Apple Kums / Apple-Egg sweet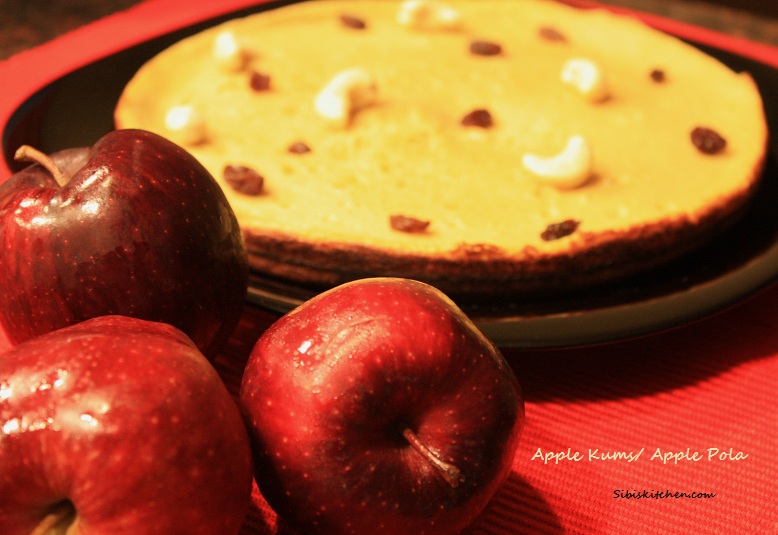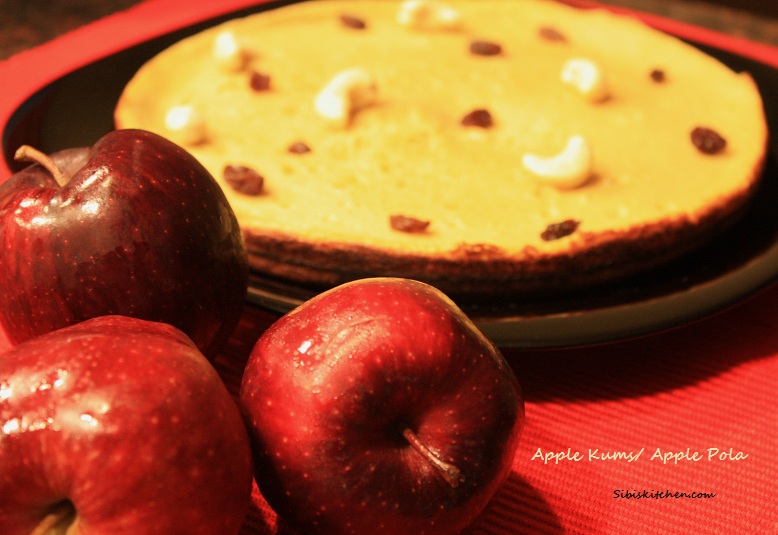 Tags:
apple kums
,
Apple pola
,
carrot pola
,
kannur special pola
,
malabar apple cake
,
malabar recipe
,
malabar sponge cake
,
mappila recipes
,
mutta marichathu
,
ramdhan special
Apple Kums is a specialty dish of North Malabar area. Sometimes apple is replaced by carrot, then it is called Carrot Kums.This sweet is so unique in its name and taste. A great pudding dessert for toddlers ,kids and parents indeed!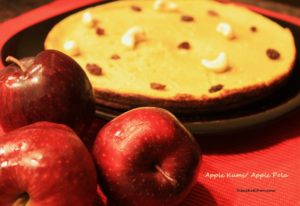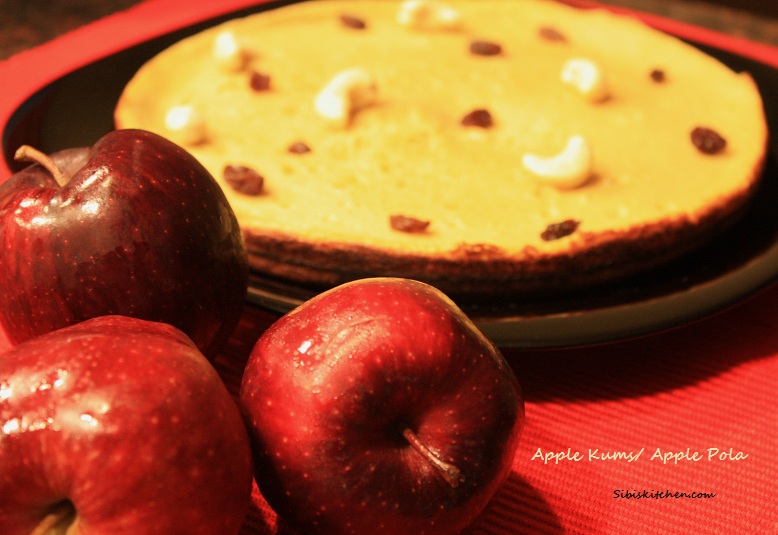 Preparation time 10 minutes
Cooking time 15 minutes
Serves 8
Ingredients
Apples- 4 No
Eggs(extra large) – 6 No
Skim milk powder – 8 tbsp
All purpose flour – 2 Tbsp
Baking soda – 1/2 tsp
Sugar- 1/4 to 1/2 cup
Salt – a pinch
Ghee/ Canola oil – 1 to 2 Tbsp
Whole Cardamoms- 5 No
Cashewnuts, raisins – to garnish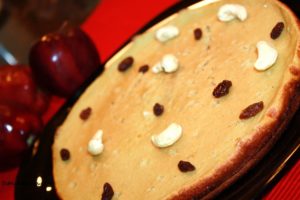 Method
1. Peel the apples and chop them into small cubes and place it in a food processer.Blend it to a smooth paste.
2. To this paste, add eggs, milk powder, cardamom, baking soda,salt and sugar and blend until well mixed.
3. Heat ghee or oil in a non stick saucepan and pour this mixture into it.
5. Close the pan  with an airtight lid and cook on medium for 5 minutes and then lower the heat.
6. Kums will be cooked in 15 to 20 minutes.
7. Insert a tooth prick and see if it comes out clean.
8. Remove the pola to a serving dish and garnish it with cashews and raisins.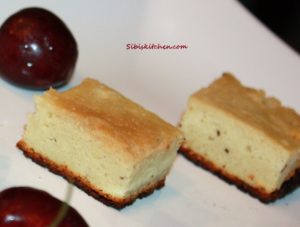 Notes: Kums are notorious to get burnt at the bottom. But don't panic, once it gets cold, you can remove the charred layer easily with a knife and enjoy the rest.