Beef Carrot Filling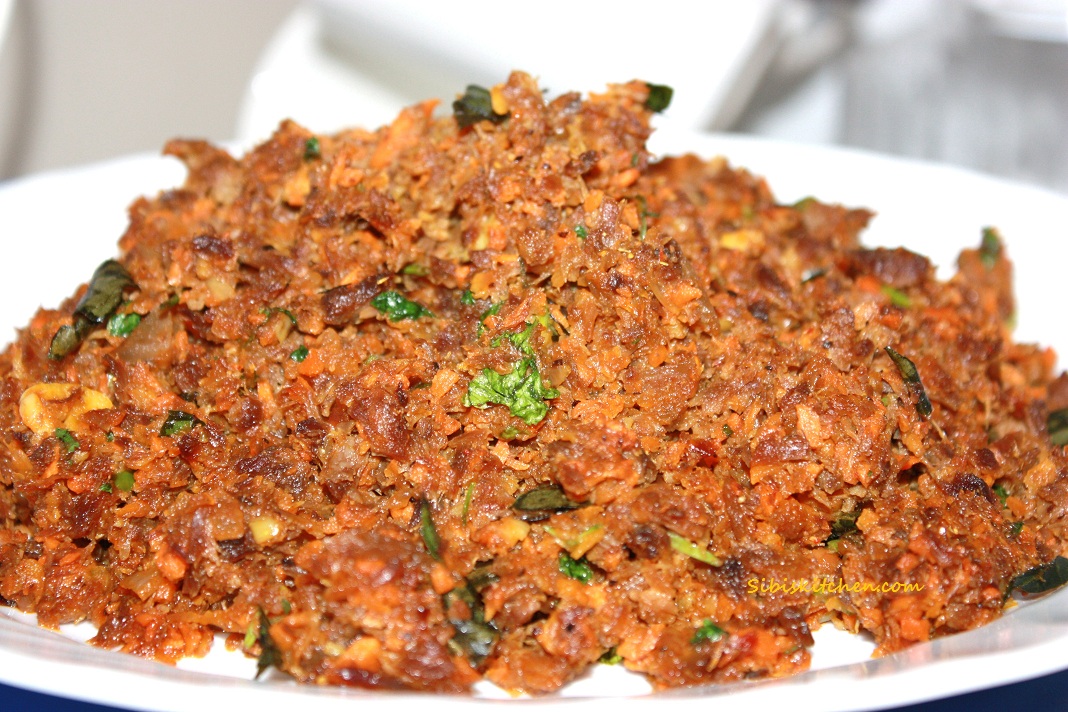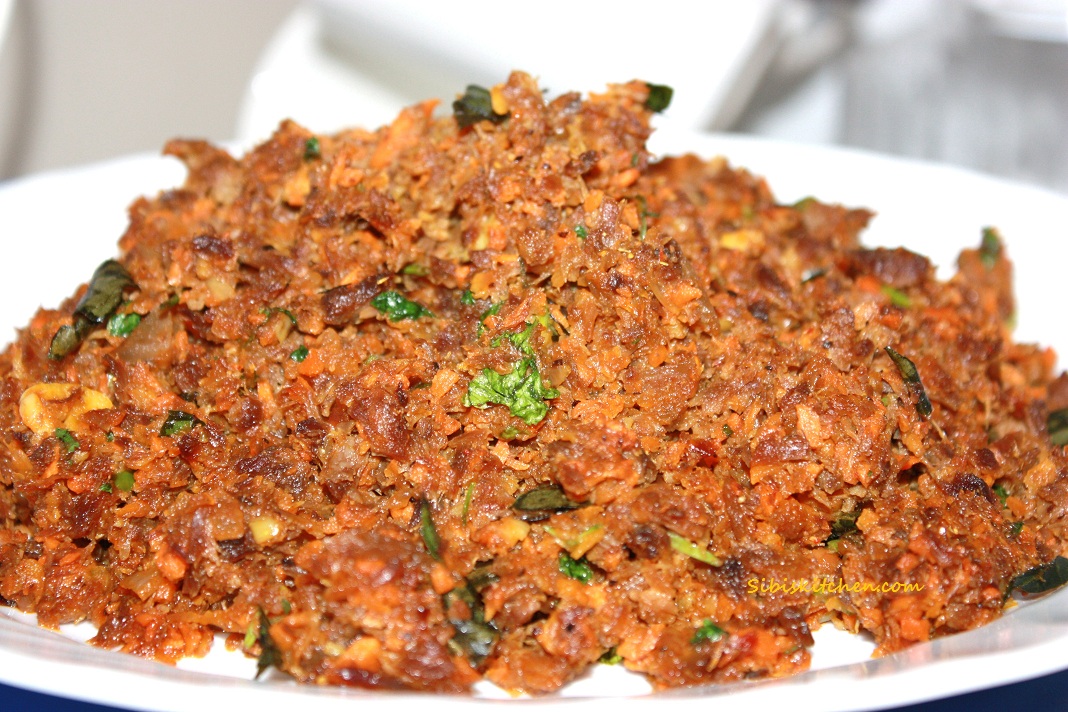 Tags:
Beef Keema Olarthu
A Tantilizing filling with beef and carrot for your bread or stuffed bun recipe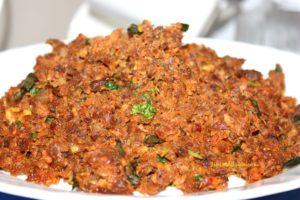 Ingredients
Cooked and shredded beef – 2 cups
Grated carrot -1/2 cup
Green chillies chopped – 2 nos
Garlic crushed – 4 nos
Ginger crushed – 1 piece
White onions chopped- 2 small ones
Meat masala – 2 tsp
Garam masala powder 1 tsp
Black pepper powder 1 tsp
Canola oil – 3 tsp
Salt – As reqd
Cilantro/Curry leaves as reqd
Method
1)Heat oil in a pan.
2)Fry chopped onions to light brown, then add ginger-garlic ,green chillies,curry leaves and dry powders and cook for 2 to 3 minutes
3)Add shredded beef and  grated carrot , then let it cook on medium flame for about 5 to 8 minutes.
4) Garnish with chopped cilantro.